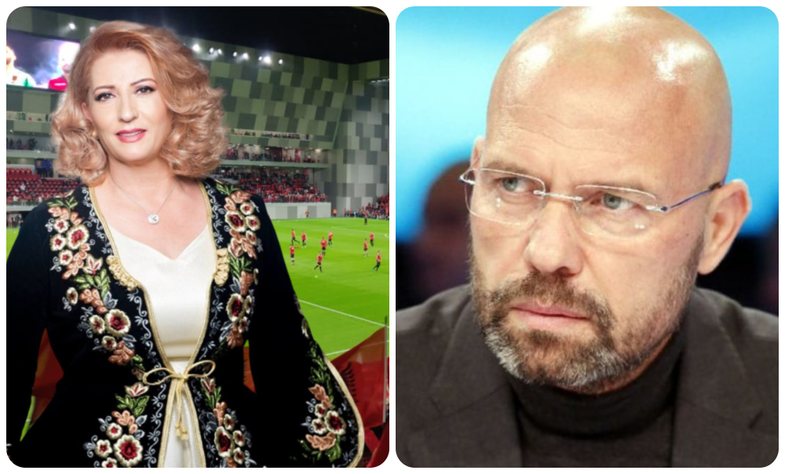 The comments of the former Minister of Justice Ylli Manjani, regarding the singing of the song "Mora kava" during the condolences of the Albanian national football team, have been met with different reactions, for and against.
"I got words", composed by Naim Gjoshi and sung by Shkurte Fejza, has become an "anthem" during the national team matches. Those present in the stadium have made it a tradition to sing the song dedicated to the hero Adem Jashari.
"Can someone explain to me what Adem Jashari's song has to do with the National Football Team?" said Manjani in an interview with GogoCast. "Unrelated. It is desecration of the figure of Adem Jashari. Adem Jashari was not a footballer. If it had been Panajot Pano. Agreed. Come on, we'd accept it. Yes, it's a terrible song, come on, Adem. Unrelated. There is no connection. Zero. But if you say this publicly, it means that you have defiled [symbols, the past, history]."
Referring to the comments, some agree with Manjani's position, while others oppose it.
"Finally someone said it," wrote one person. "Very well you have it. "Football has nothing to do with war," comments another. "You are right; it has become a football anthem and I don't understand why," writes another.
On the other hand, there are many others who criticize his statement. "It is a patriotic song that motivates every Albanian," someone points out. "We, as a people, feel in our genes the division, the oppression, the centuries-old occupation and we are looking for the union, by all means, the figures and heroes," adds another person. "It's just a song that inspires love for the nation and brings us all together," read another comment.