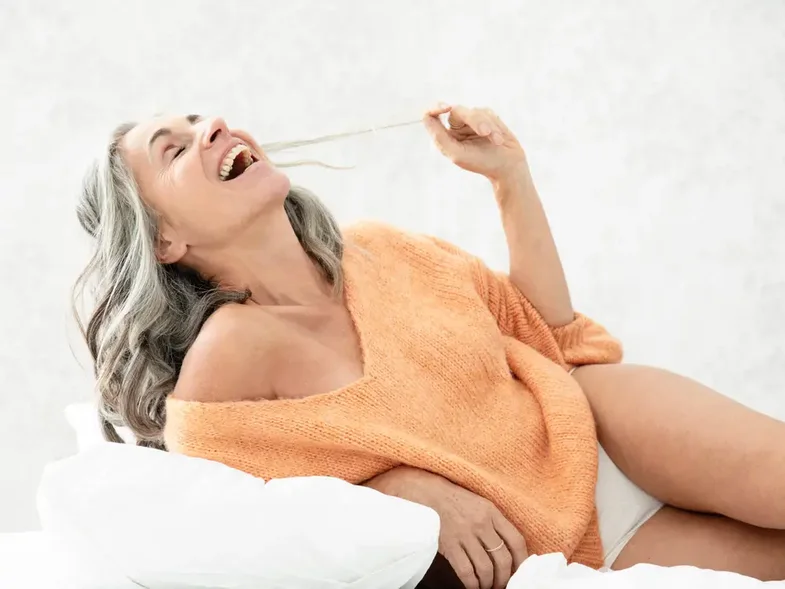 Society gives us many messages about what it means to be a woman desired by others. We all have an image of what it means to be sexy, and if we think we don't fit that picture, we can disconnect from our eroticism.
"By the time women reach middle age, they have the self-confidence that allows them to unapologetically embrace what's really sexy to them," says Juliana Houser, marriage and family therapist.
Almost everyone has their own individual sex life, regardless of whether they are a couple in life or not. The sexual relationship with yourself is the longest and most important relationship you'll have, but too often people ignore it, therapists say.
"Create different sexual experiences for yourself, just as you would with a partner," Houser continues. Many people, especially women, deprive themselves of these pleasures because the biggest focus is on career and family and the sexual aspect remains either a "hostage" of weekends or vacations.
Pleasure and sensuality begin with things that are not sexual at all: a sunrise that brings you joy or the smell of a bouquet of flowers. Look for anything that makes your body say yes. As you respond to that part of yourself, you will become more confident in finding and experiencing what brings you pleasure in bed.
Understand that your body is changing
The effects of menopause are undeniable and normal. But they don't have to mean the end of your sex life. In fact, 70% of women who are 50 and older still enjoy sex. There can be difficult feelings associated with changing bodies, but embracing the change can be beneficial.
"Learn what works for your body now. Try products and toys that can alleviate any difficulties you have. Expand your definition of sex," the therapist continues.
More than anything, know that pleasure is your right from the day you came into this world. Sexuality is not a luxury reserved only for the young.

Source: Business Insider