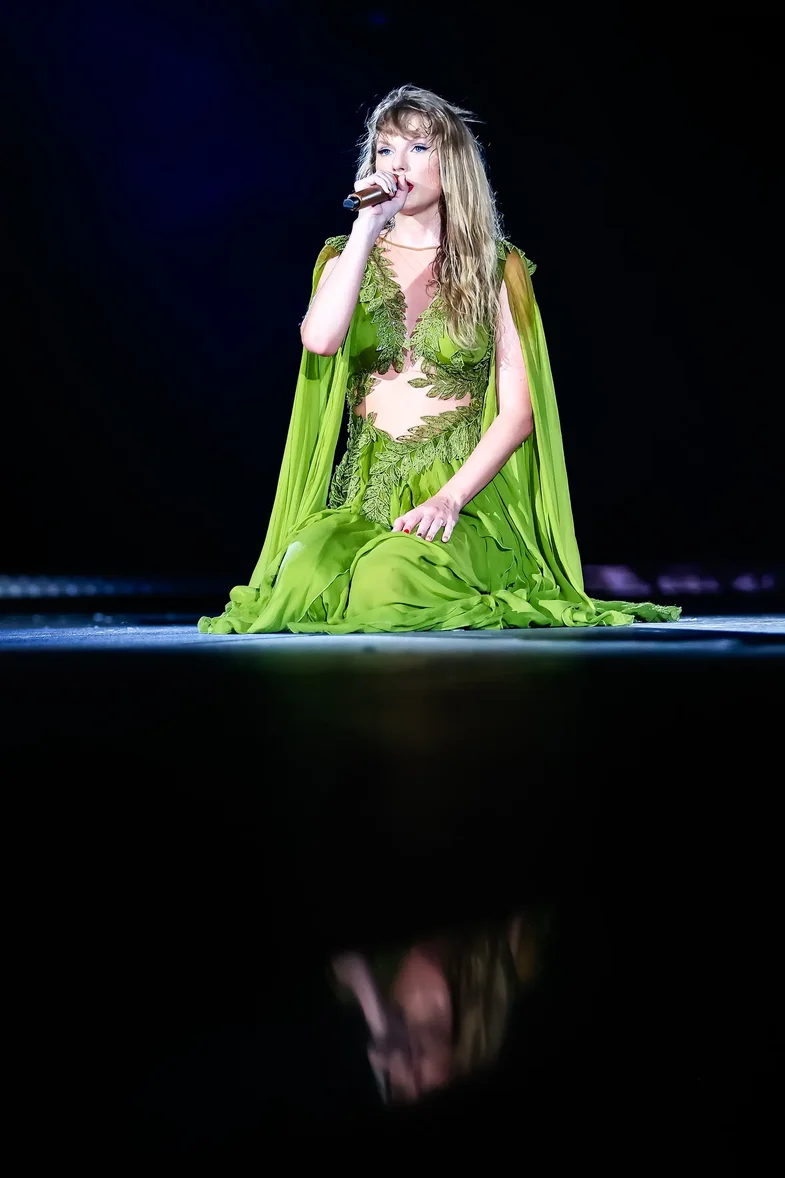 Taylor Swift reacted with a touching message after an admirer of her music passed away just hours before Taylor Swift's performance in Rio De Janeiro.

"I can't believe I'm writing these words, but it's with a broken heart that we lost a fan before my show. I cannot explain to you the pain I feel. There is very little information about her, other than the fact that she was extremely beautiful and very young," the artist wrote in a post on Instastory.

Taylor did not give details about the identity or the circumstances in which the fan lost her life shortly before the performance on the stage of the "Eras" tour that the singer is holding in Brazil.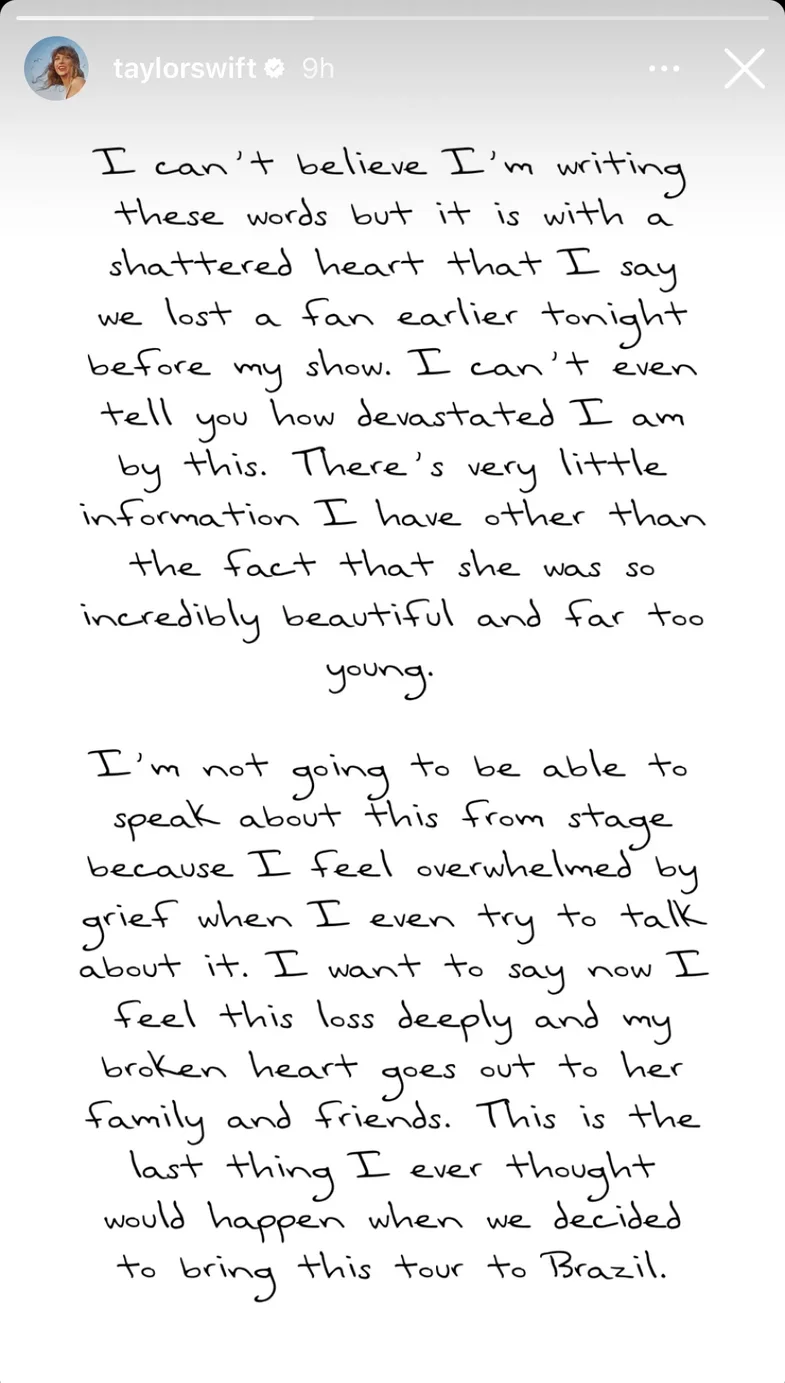 "I am unable to speak about this from the stage because I feel overcome with grief. I want to say that I feel this loss deeply now and my heart goes out to her family and friends. This is the last thing I thought would happen when we decided to bring this tour to Brazil," continued Taylor Swift in her post.

The artist is scheduled to perform two more shows in Rio De Janeiro before heading to São Paulo for the next three concerts.

Source: Glamour