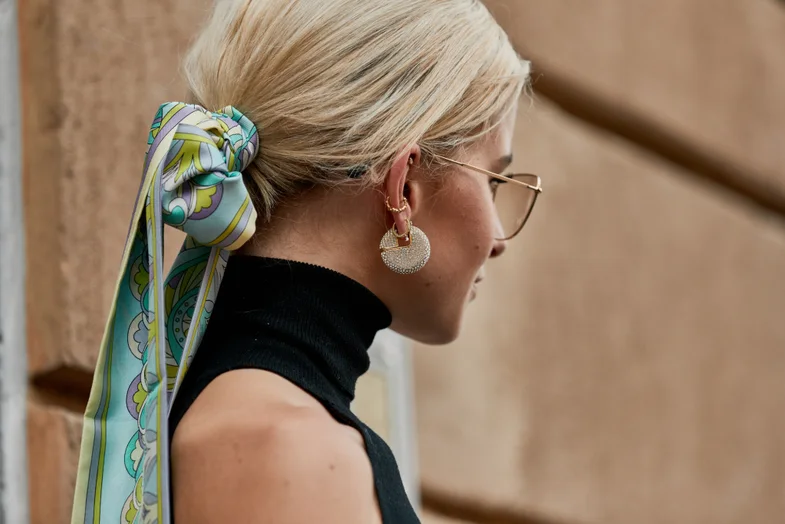 Among all the sleep rituals, there are some habits that we should give up and some that we should prioritize. We often think about skin care, but what about a healthy hair sleep routine? Should we tie our hair up or let it down?
For a good night's sleep without any worries, the best option is to tie your hair. At least that's what hairstylist Jonathan Van Ness advises. In his TikTok, he explains that hair gets "stuck" between the pillow and body heat all night. The end result?
When you wake up, you have the feeling that you have dirty and unruly hair. In addition, the hair rubs against the sheets throughout the night, causing it to dry out and lose its shine.
He insists - sleep with your hair tied! It seems that his suggestion contradicts that of many hair professionals who advise not to use hair ties, as catching them while you sleep, this ritual can cause them to break or fall out.
Valuable tips? First, don't tie your hair too tightly. Choose a soft lace. Then, you can secure the buns with satin ties. Finally, run your fingers over your head to loosen the tangled hair.
Source: Grace