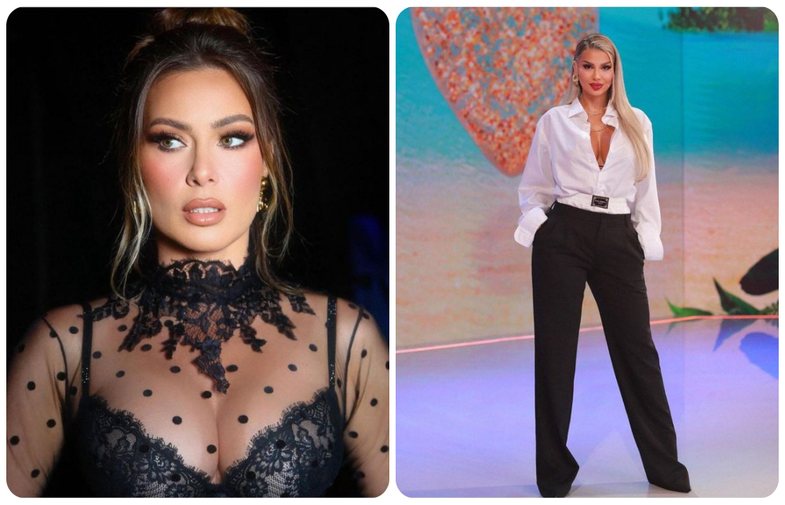 It seems that a drama was created, with or without intention, between Olta Gixhari and Luana Vjollca.
It all started in "Dancing with the stars", where after the dance of the competitor Atalanta to the rhythms of the song "Gasolina" by Daddy Yankee, Olta Gixhari said:
"Even for the song, I would say, what is this 'Gasolina'? We have the very beautiful Albanian song, petrol, petrol. It's Luana Vjollca's song, very beautiful."
The hall burst into laughter and then Olta put Luana's song on YouTube. In the video posted on the page of "Dancing with the stars" on Instagram, the text is placed as a caption: "Olta Gixhari 'pin' for Luana Vjollca?".
In the comments, some people write that "it wasn't a pin", while others consider it a "mockery" with Luana.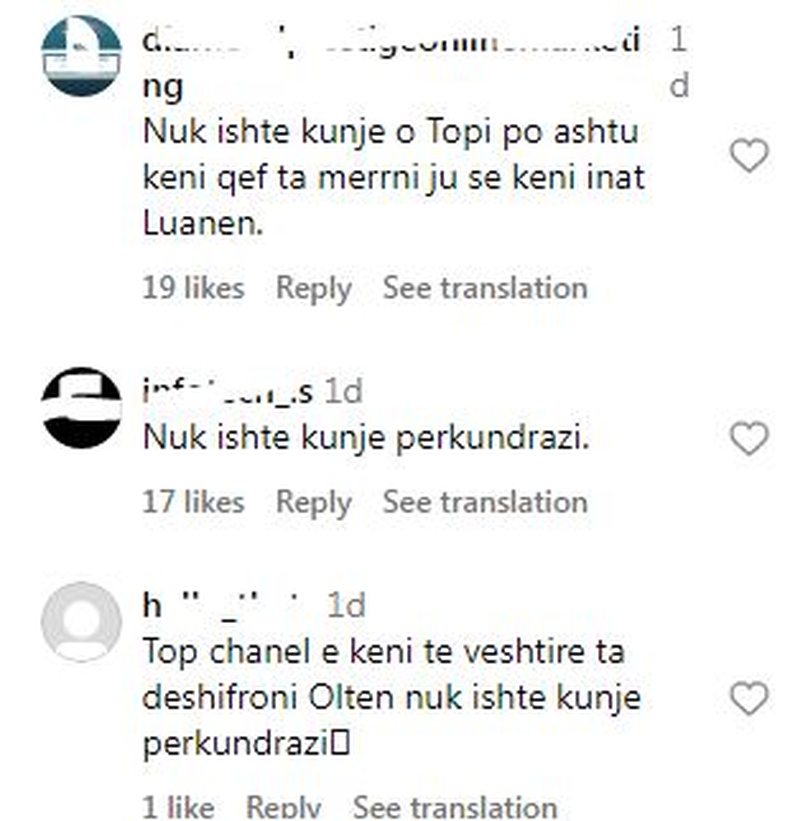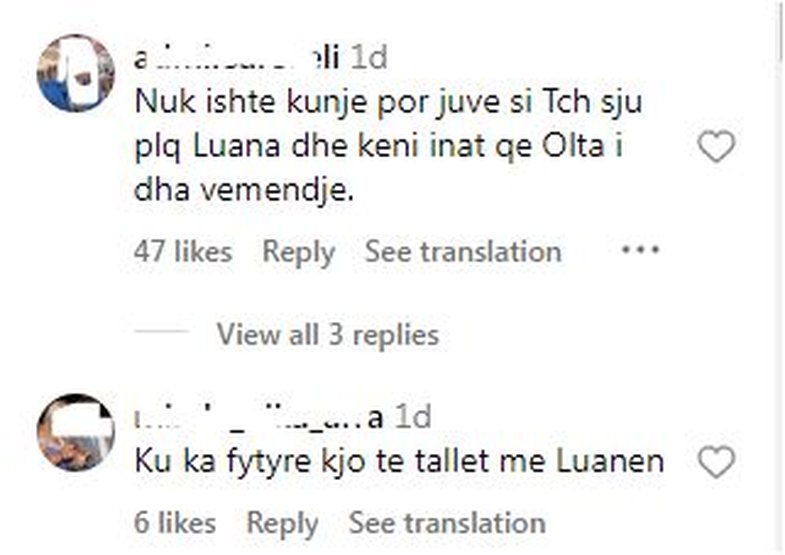 How did Luana react? Stylish, as always. Known for her non-confrontational nature, Luana, wise and gentle, posted a video from the rehearsals of "Love Island Albania" with the song "Benzina" in the background.
"Sunday tonight...Who missed me?"
View this post on Instagram
In the comments, people seem to agree that Luana's post was far from random.