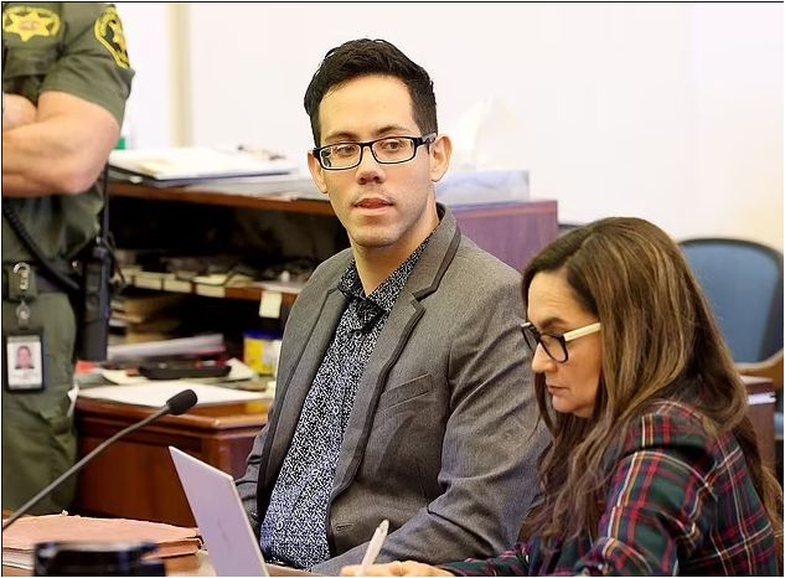 Matthew Antonio Zakrzewski was arrested in 2019 and charged with 34 felonies, including lewd acts with minors. He was sentenced to more than 700 years in prison.
Prosecutors said he received a total of 707 years in prison in connection with more than 30 crimes for which he was convicted in October. He gave a statement in court Friday in which he did not apologize, prosecutors said.
"I took pride in making your children smile and all the good times we shared were 100% true," the 34-year-old said as the victims' parents covered their ears and cried, according to prosecutors.
Zakrzewski was arrested in May 2019 after a couple told Laguna Beach police that he touched their son inappropriately. More victims were identified and Zakrzewski was eventually charged with 34 crimes, including lewd acts with minors.
The victims ranged in age from two to 12 years old.