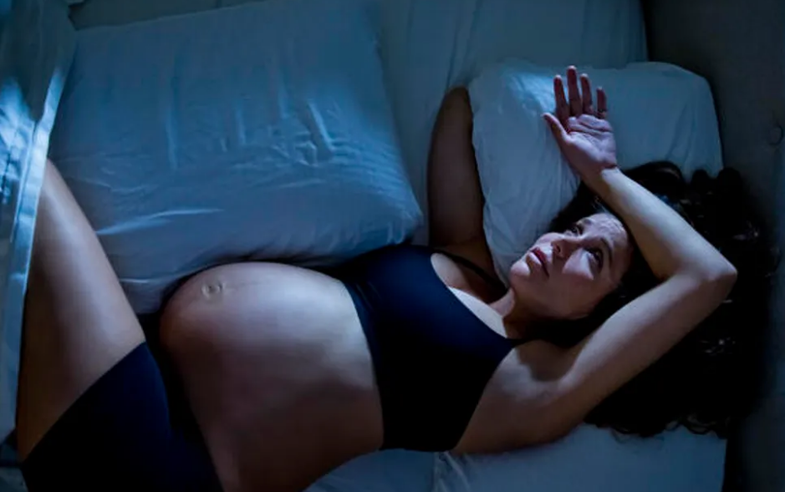 Insomnia during pregnancy happens to many women, even 78% of women say that they experience it as a condition. Hormonal changes, the baby kicking the bladder and heartburn are just a few factors that can keep you awake during pregnancy nights.
Lack of sufficient sleep can affect both the mother and the child. Research shows that lack of sleep leads to problems during childbirth and beyond.
What causes pregnancy insomnia?
Sleep problems at the beginning of pregnancy are often related to hormonal changes, nausea, etc. Insomnia can occur at any time during pregnancy, but researchers think that insomnia begins in the second half of pregnancy, when the expanding belly makes it more difficult for the mother.
Causes of pregnancy insomnia:
- Progesterone and estrogen fluctuations
-Heartburn
- Pain and discomfort in the back
-Frequent going to the toilet
Distress
-Dreams
Here are five valuable tips for all pregnant women, how to overcome insomnia during the months of sweet anticipation.
Find time for relaxing activities
Një nga arsyet më të zakonshme për problemet e gjumit gjatë shtatzënisë është shqetësimi. Kjo është arsyeja pse duhet të praktikoni aktivitete relaksuese në rutinën gjatë natës. Mund të jetë çdo gjë që ju duket relaksuese si leximi i një libri ose shkrimi i mendimeve tuaja. Mund të provoni edhe ushtrime të frymëmarrjes ose teknika relaksimi të dedikuara për nënat shtatzënë.
Provoni suplemente shtesë
Melatonina është një hormon natyral që ndihmon në ruajtjen e ritmit gjumë-zgjim. Prodhimi i melatoninës zvogëlohet kur jemi të ekspozuar ndaj dritës gjatë ditës. Por, teksa ju bëheni gati për të fjetur, prodhimi i melatoninës fillon të rritet me shpejtësi dhe juve ju zë gjumi. Hulumtimet tregojnë se suplementet e melatoninës mund të nxisin gjumin gjatë shtatzënisë. Mos harroni, gjithmonë duhet të flisni me mjekun përpara se të provoni ndonjë suplement që ju ndihmon të flini.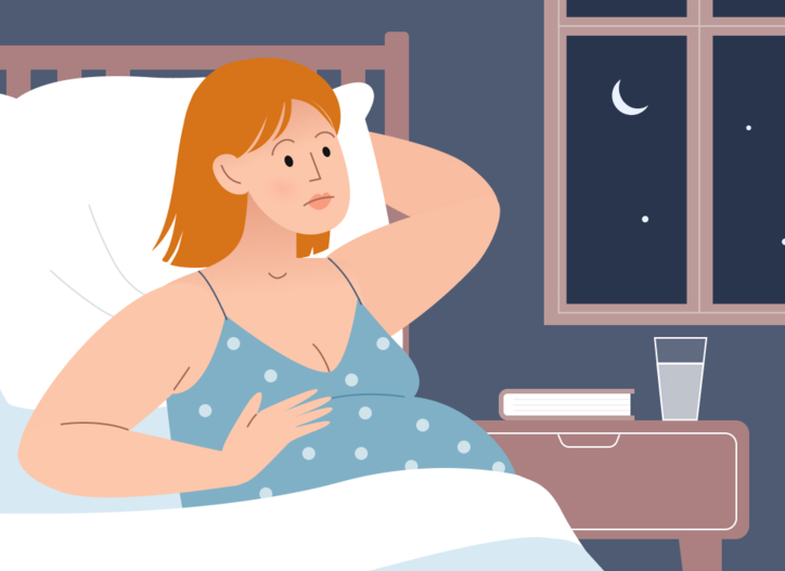 Gjumë me strategji
Shtatzënia kërkon shumë energji dhe lëndë ushqyese që mund t'ju bëjnë të ndiheni të lodhur. Këshilla tipike për pagjumësinë është të qëndroni zgjuar gjatë ditës pasi përgjumjet mund të përkeqësojnë situatën kur doni të flini natën. Ju duhet të planifikoni në mënyrë strategjike përgjumjet për t'u siguruar që ato nuk do të ndikojnë në gjumin gjatë natës. Nëse flini shumë gjatë ose shumë vonë gjatë ditës, kjo mund ta bëjë më të vështirë gjumin gjatë natës.
Provoni terapinë e sjelljes
Hulumtimet tregojnë se terapia për pagjumësinë mund të përmirësojë cilësinë e gjumit gjatë shtatzënisë. Në vend që të merrni këshilla për gjumin nga profesionistët për të lehtësuar simptomat, provoni terapinë që identifikon dhe zëvendëson të menduarit dhe sjelljet që ndikojnë në aftësinë për të fjetur natën. Nëse shkaqet e pagjumësisë janë ankthi dhe stresi, mënyra si identifikoni problemet që çojnë në një sjellje të caktuar do të kenë ndikim direkt në gjumin e natës.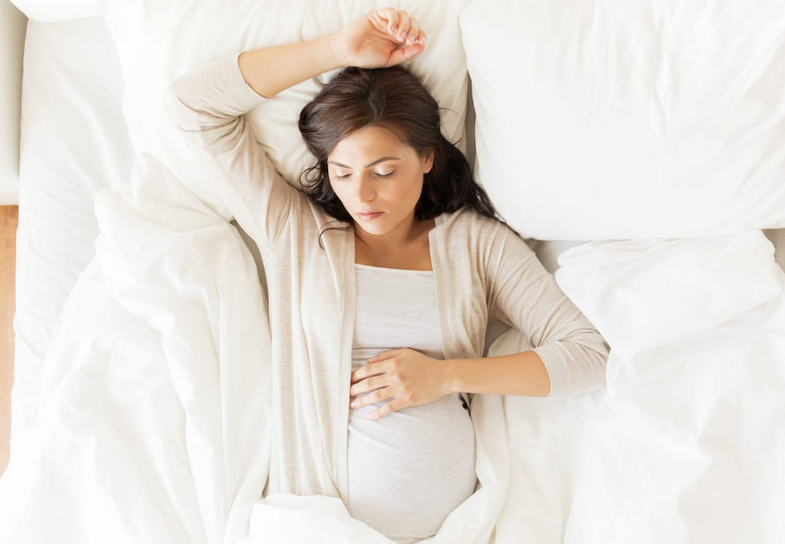 Flini në anën e majtë
Getting comfortable in bed can seem impossible when you have a big belly, that is, when you are pregnant. Sleeping on the side or on one side alleviates insomnia. Sleeping on your left side can help ease gastrointestinal problems. Because the stomach is oriented on the left side of the body, it makes digestion more efficient if you sleep on your left side. Heartburn at night is common in pregnancy, so sleeping on your left side can help relieve symptoms.
Source: CNET