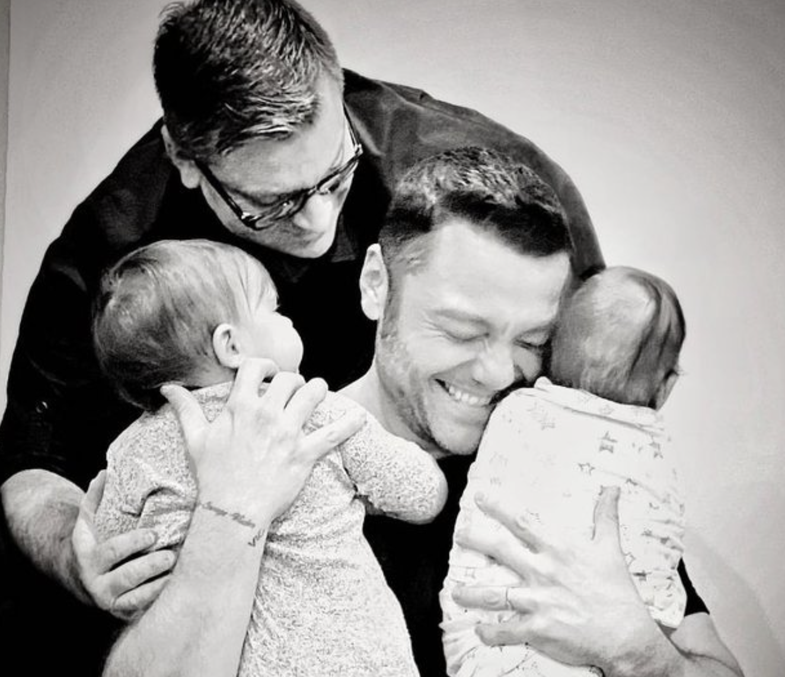 Tiziano Ferro has surprised people with his post on Instagram, where he shows that he has divorced his ex-husband, Victor Allen, after 4 years of marriage.
View this post on Instagram

"My dear fans!
I have always dreamed of writing a book, and when my dream came true, I was so excited to meet you and give you this book in person. But, for reasons that I will explain to you, with deep sadness and a heavy heart, I have to cancel the book tour", Tiziano began his writing, referring to the book "La felicita al principi".
"Gjatë vitit të shkuar, jam përballur me ndarjen e dhimbshme nga (ish) bashkëshorti im, Victor, në dhimbje dhe izolim. Kohët e fundit kam nisur procedurat e divorcit në Los Angeles dhe rrethanat janë të tilla, që nuk më lejojnë të largohem nga shteti me fëmijët e mi të vegjël, të cilët nuk mund t'i lë në Kaliforni, sepse kanë nevojë për kujdesin tim".

Më tej, vijoi:

"Ju keni qenë aq të rëndësishëm për mua, sa edhe me probleme të kordave të zërit, edhe kundër rekomandimeve të mjekut, sërish nuk e anulova turneun e verës së kaluar. Megjithatë, tani, kjo lidhet me fëmijët e mi dhe për mua, s'ka gjë më të rëndësishme".
"I love you all very much and it breaks my heart to let you down, but at this time, I must focus on the best interests of my children. You mean a lot to me and for that reason, I am opening my heart and I send you my heart, as I always have. I hope you understand me and continue to support me as I go through this difficult period in my life. "I love you and I look forward to

seeing you soon," he concluded the statement, written in Italian and English.

Tiziano and Victor married in 2019 in a private wedding in Sabaudia. They are the parents of two children, Margherita and Andres.
View this post on Instagram