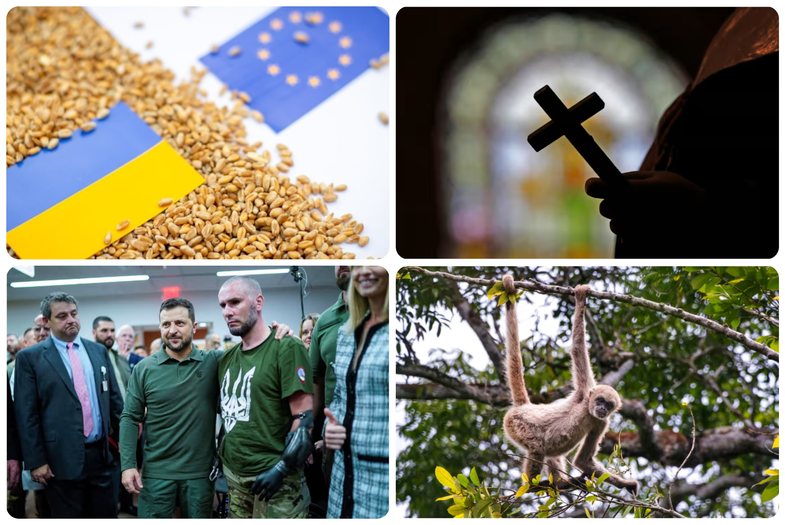 Ukraine files a lawsuit against Poland, Hungary and Slovakia for unilateral wheat ban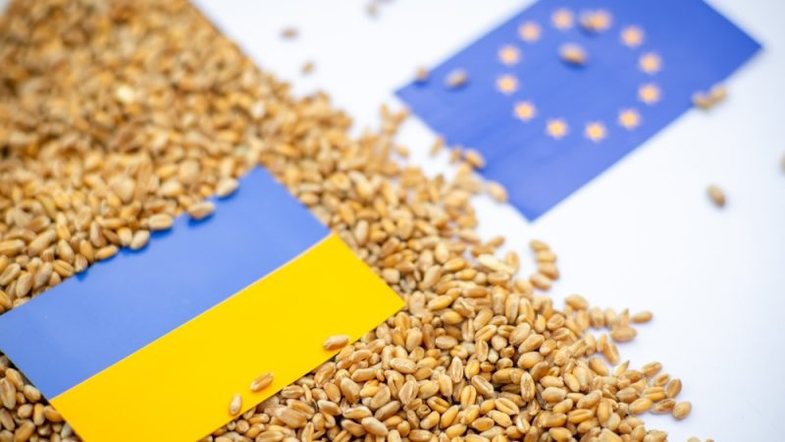 Ukraine has launched legal action against Poland, Hungary and Slovakia for their unilateral bans on wheat exports, which Ukraine considers a "violation of their international obligations".
"It is fundamentally important for us to prove that individual member states cannot ban the import of Ukrainian goods. That is why we are filing lawsuits against them," Yulia Svyrydenko, Ukraine's first deputy prime minister, said in a statement.
The lawsuit, filed on Monday evening before the World Trade Organization (WTO), aims to start consultations with the three eastern countries.
Zelenskiy vows to be heard as he prepares for his first speech at the UN since Russia's invasion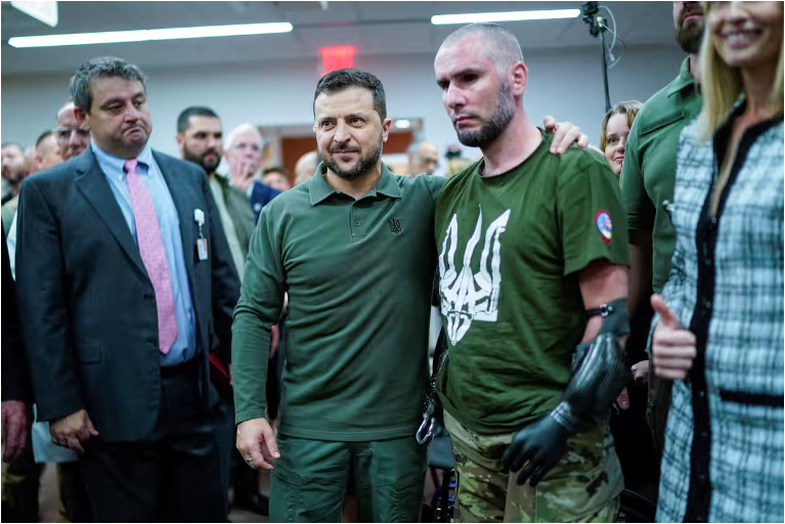 Volodymyr Zelenskiy will personally address the UN General Assembly on Tuesday for the first time since Russia's February 2022 invasion, telling reporters: "It is very important for us that all our words, all let our messages be heard".
The Ukrainian president made the comments during a visit to Staten Island University Hospital, where Ukrainian soldiers are being treated for amputations.
The Vatican is looking into the report of "very serious" allegations against the former bishop, the church says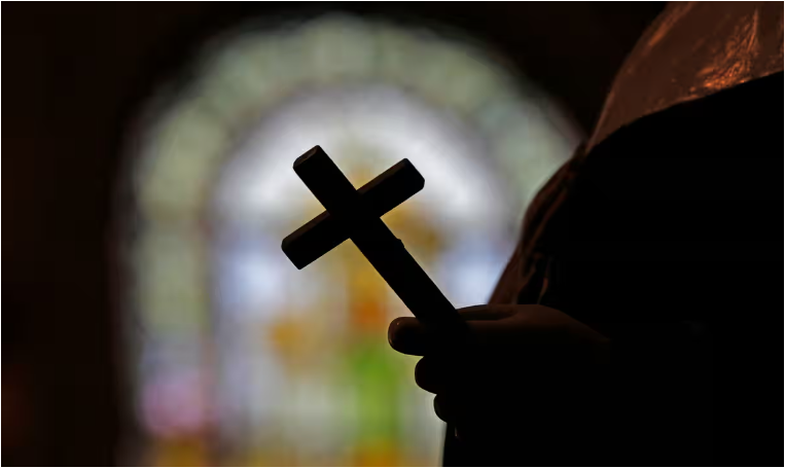 Kryepeshkopi katolik i Perth-it thotë se akuzat "shumë serioze dhe thellësisht shqetësuese" kundër një ish-peshkopi po shqyrtohen tani nga Vatikani pas një hetimi nga kisha.
Në një deklaratë, kryepeshkopi, Timothy Costelloe, tha se Broome Christopher Saunders, i cili tani është në të 70-at, i ka mohuar akuzat. Saunders nuk është akuzuar nga policia.
Saunders dha dorëheqjen në vitin 2020 pasi dolën pretendime për sjellje të pahijshme seksuale dhe ngacmim, pasi kishte qenë prift dhe peshkop për më shumë se 40 vjet.
"Gjymtimi i pemës së jetës": Humbja e kafshëve të egra po përshpejtohet, paralajmërojnë shkencëtarët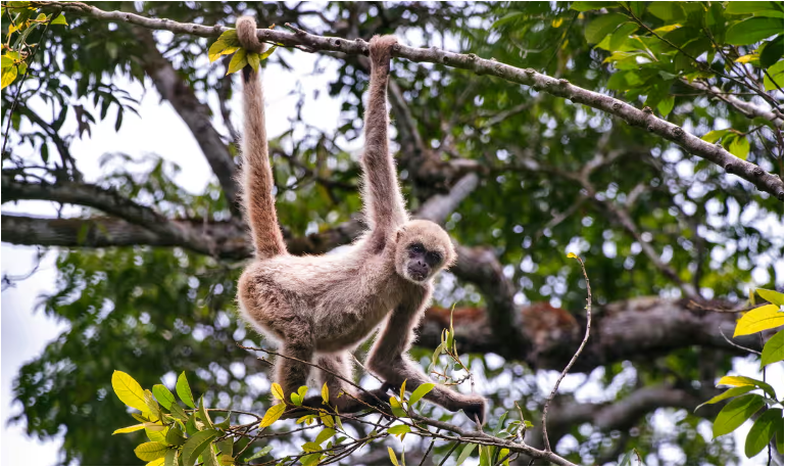 Groups of animal species are disappearing at a rate 35 times higher than average due to human activity, according to researchers, who say this is further evidence that a sixth mass extinction in Earth's history is underway and accelerating.
Scientists, analyzing the rate at which species have gone extinct in the past 500 years, have found that it would take them 18,000 years to become extinct in the absence of humans, and the rate at which they are disappearing is increasing.
The study, published in the journal Proceedings of the National Academy of Sciences, found that at least 73 groups of species of mammals, birds, reptiles and amphibians have gone extinct since 1500.