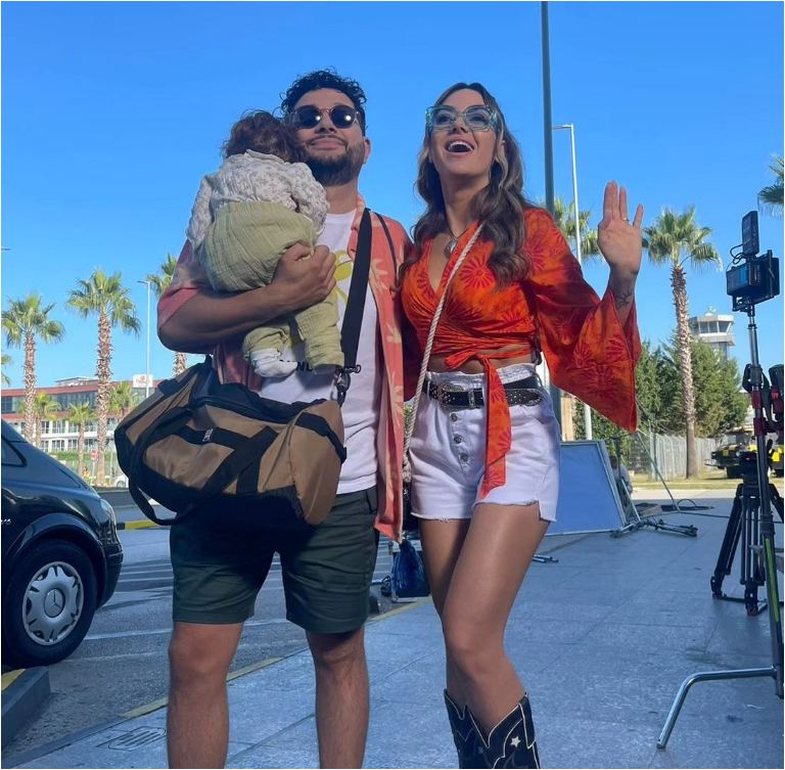 The protagonists of "Two honey fingers" seem to have started work for the second part of the romantic comedy.
Through a post on Instagram, producer Ermal Mamaqi, at the same time one of the protagonists of the film, said that "this film will be sisters", an expression that implies that it will be unprecedented.
In the photo, Elvana and Ermali pose with a baby. Elvana appears in an outfit worthy of festivals like Coachella, while Ermali is somewhat more casual.
View this post on Instagram
"Very happy to present you with another record. 'Two fingers honey 2'. We start shooting soon to make this winter very hot. In cinemas in all countries where Albanians live," Mamaqi announced in August.
The romantic comedy "Two honey fingers", in which Elvana made her debut as an actress in a real movie, was quite successful with the audience. The story was built around the love story of Emma (Elvana Gjata) and Ervin (Ermal Mamaqi), which included romance, separation, sadness, reconnection, wedding, adventure and madness.
Few details are known about the plot of the second part, but based on the photo, it can be related to the life of the protagonists after they have become parents.