In the Balkan culture, the relationship that mothers have with their sons is often discussed, and it seems that the model Arbenita Ismajli agrees with the opinion that the sons of the Balkans are totally dependent on their mothers and the latter take care of them as if they were children.
On her Instagram Story, the model posted a photo of the cartoon character SpongeBob feeding Squidward with milk. "Balkan mothers with their 25-year-old unemployed son" is written on the photo.
"What more can I say?" asks Arbenita.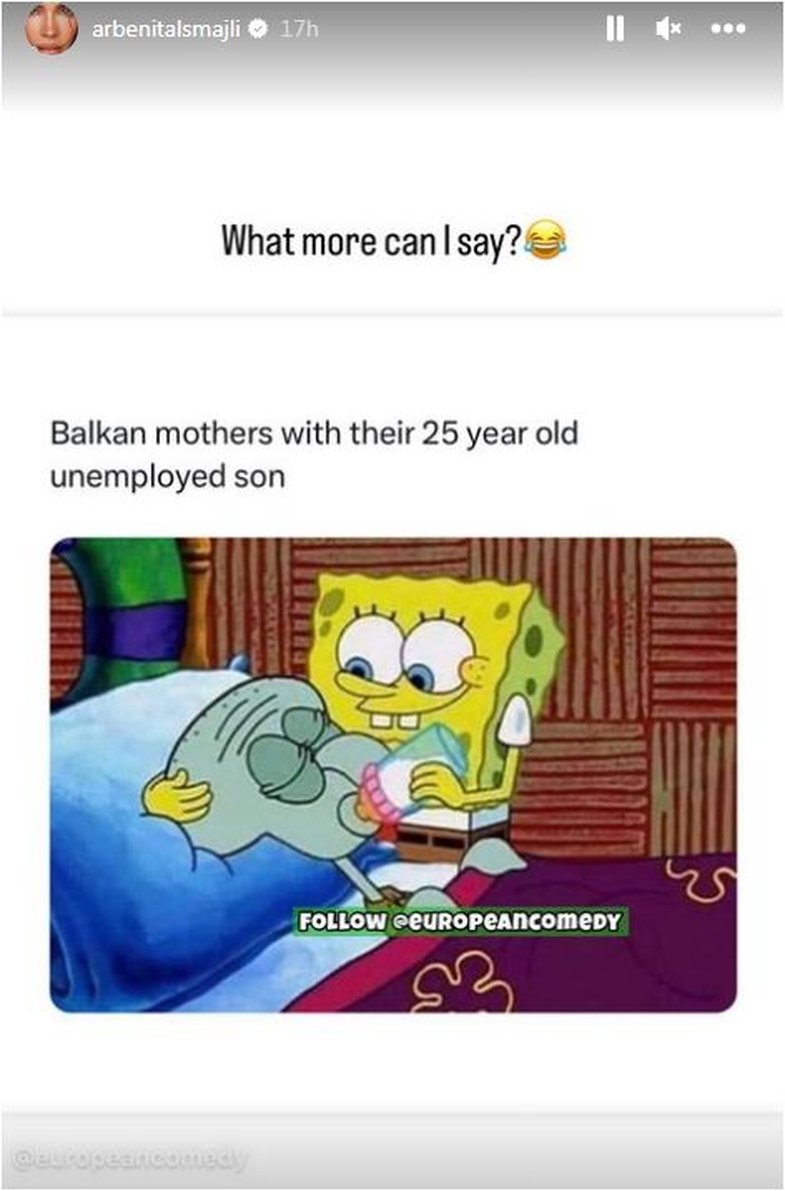 Postimi mund të jetë krejt i rastësishëm, por nuk përjashtohet as mundësia e të qenit një thumb për Feron, ish-partnerin e saj 26-vjeçar. Ky i fundit, pak ditë më parë tha se "gratë e veshura por që priren të duken të zhveshura" nuk do të hyjnë në xhenet dhe gjithashtu sqaroi raportin me Arbenitën.
"Unë jam një musliman tani dhe nuk kam asnjë lidhje me atë çfarë bën ish-gruaja ime. Ne kemi secili jetët tona dhe respekt për njëri-tjetrin sepse kemi një vajzë, por unë sot jam një musliman dhe nuk kam asnjë raport me të. Ajo zgjodhi jetën e saj," tha ai
Për më shumë detaje mbi raportin mes tyre, klikoni artikujt e mëposhtëm: