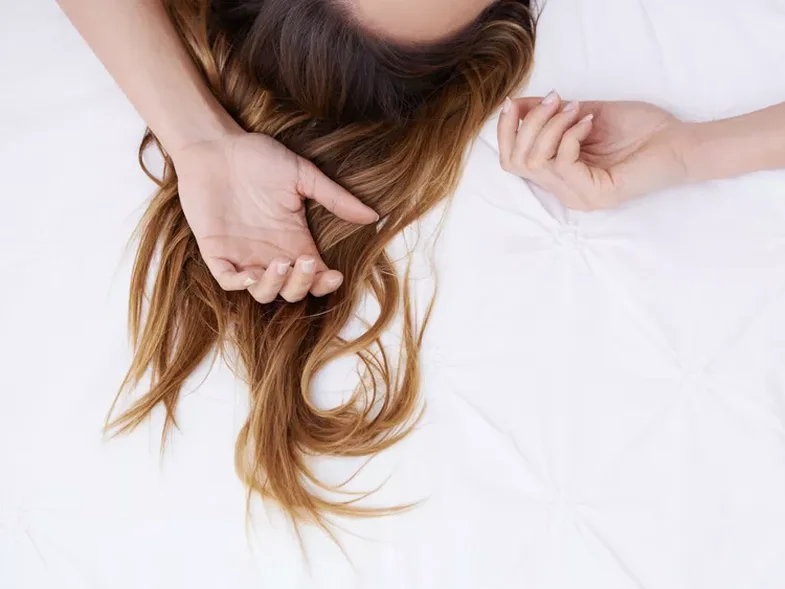 Hair is half of beauty, they say... But, we must be careful with it at all times, even while sleeping, especially if it is about long hair.
"There are a few things that can damage your hair while you sleep, whether you haven't dried it properly after getting out of the shower or when it gets tangled on the pillow," expert Helen Reavey tells Instyle.
The possibility of damaging the hair while sleeping is great, as many factors affect it. If you keep them tied with a clip, use an uncomfortable pillow where the hair remains, if you haven't dried them well after getting out of the shower, there are many reasons.
According to experts, here are the eight things you should do with your hair before bed:
Dry your hair
Sleeping with wet hair for too long weakens the hair cuticle and creates an environment for bacteria to grow, which can lead to scalp dermatitis or dandruff. Therefore, always dry your hair well before going to bed.
Create them
If you toss and turn a lot during sleep, you're more likely to wake up with more tangled and tangled hair. Over time, this friction can lead to hair breakage and split ends. Don't forget to brush your hair before going to bed.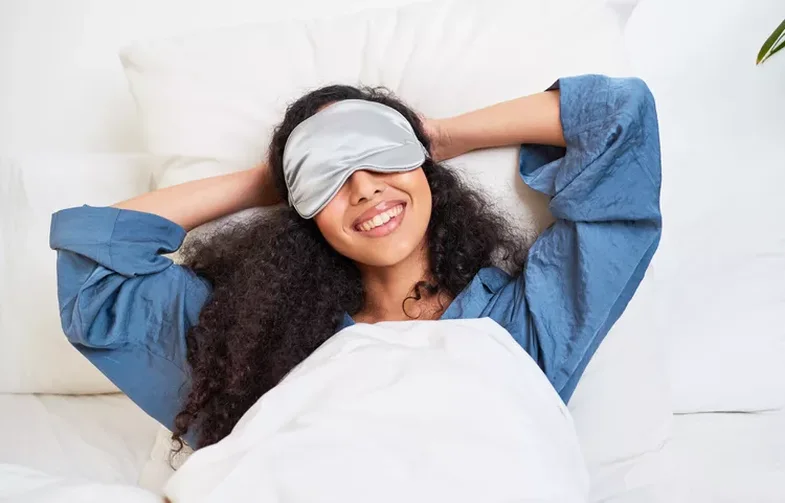 Try a new pillowcase
Një këllëf jastëku mëndafshi jo vetëm që është një zgjedhje e këndshme estetikisht, por është një zgjedhje e përgjegjshme për flokët e gjatë. Zgjidhni një këllëf jastëku prej mëndafshi ose sateni, pasi ato krijojnë më pak fërkime me kapëset e flokëve në krahasim me këllëfët e jastëkëve prej pambuku.
Shmangni flokët e lidhur fortë
Nëse flini me modele flokësh të shtrënguara, të tilla si topuz dhe bisht, presioni i shtuar në folikulat e flokëve mund të çojë në thyerje dhe rënie të tyre. Më mirë lëshojini ato ose të paktën zgjidhni modele më të lirshme.
Aksesorë për flokët kaçurrelë
Si rregull, modelet e shtrënguara të flokëve duhen shmangur gjatë gjumit, por nëse jeni të fiksuar për t'i bërë flokët kaçurrela bëni gërsheta të lirshëm që shmangin forcën dhe presionin në kokë.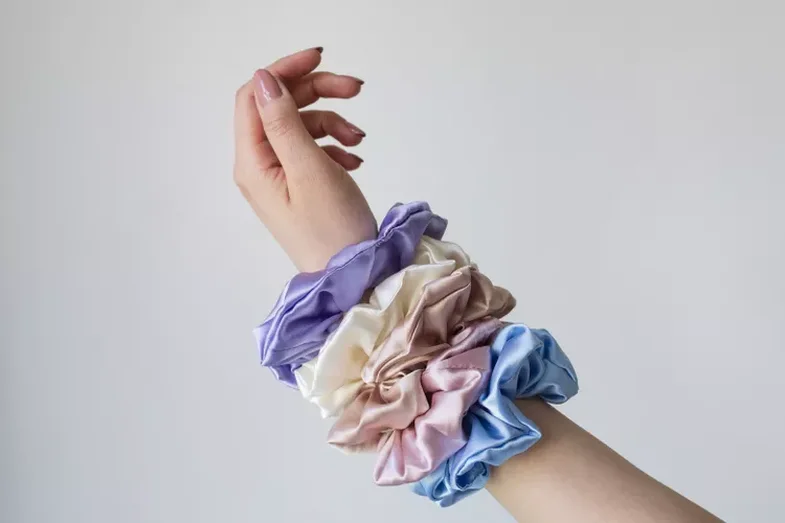 Investoni në aksesorë
A soft or silk tie can help you keep your hair well tied and avoid tangling.
Professional treatments
Applying conditioner or hair oil before bed is an opportunity to protect and nourish your hair. For those with particularly dry hair, this should become a routine.
Use protective products
Some products help long hair stay intact overnight. If your hair tends to lose moisture, use moisturizing spray on the entire length of your hair or even your scalp.
Source: Instyle