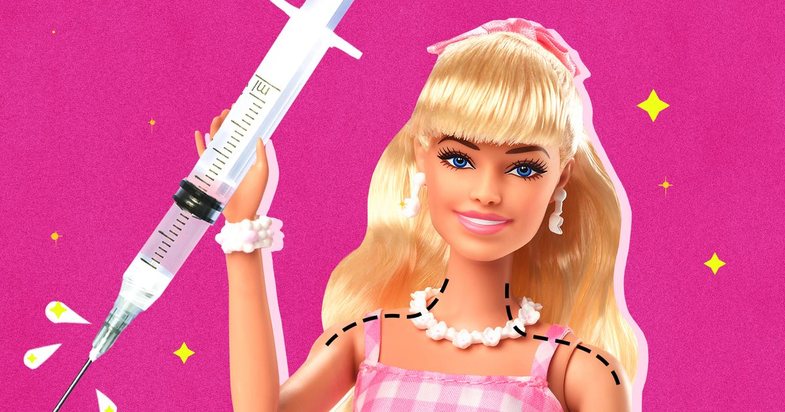 The movie "Barbie" seems to have entered every aspect of women's lives, from the diet of the actress Margot Robbie who plays the main role in the movie, to the clothes, accessories, beauty treatments and everything else about the famous doll.
Now, it's the moment of #barbiebotox, the cosmetic procedure that is making the rounds on TikTok and has over 11.4 million views since its release for those women who want slim and elegant doll-like necks that continue to amaze women everywhere in the world.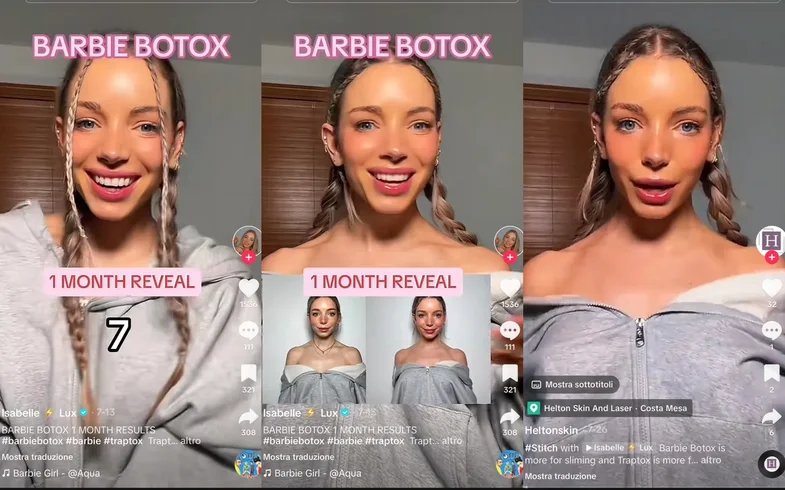 Barbie Botox was created by American influencer Isabelle Lux from Florida, who recounted the experience on social media and shared a video with followers after undergoing the treatment. The operation consists of the use of botulinum toxin (botox), while dermatologist Maurizio Benci explains to Vanity Fair what this procedure is, the duration, the effect and possible negative consequences.
The Barbie Botox procedure
Botulinum toxin is the main substance of barbie botox. "It is a molecule that acts to relax the neck muscles, blocking the action of a chemical substance known as acetylcholine, responsible for muscle contraction," explains Maurizio Benci. "The substance is injected into the muscle and it causes the muscular system in this area to relax, decrease in volume, making the neck appear longer and thinner. In this way, the neck takes on an appearance similar to that of the classic doll," continues the dermatologist.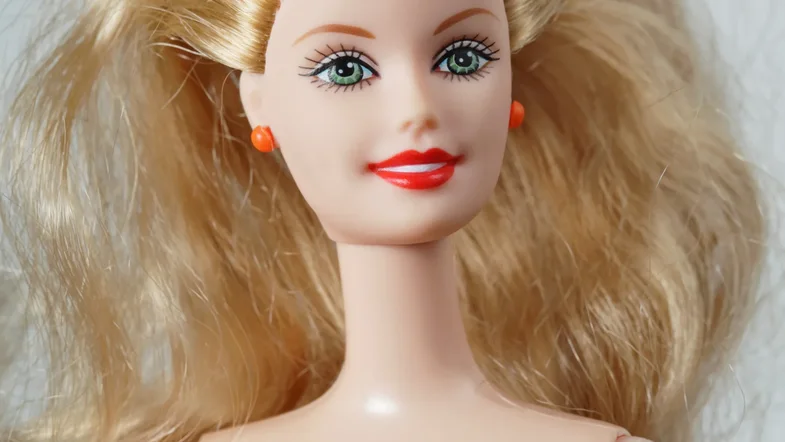 When the first results are seen after the treatment
After a week from the injections, you can notice the first results, while the weakening of the neck takes a little longer. The result can last up to three months. For this reason, you should think carefully about the decision to start this treatment, which requires an investment in time and finances.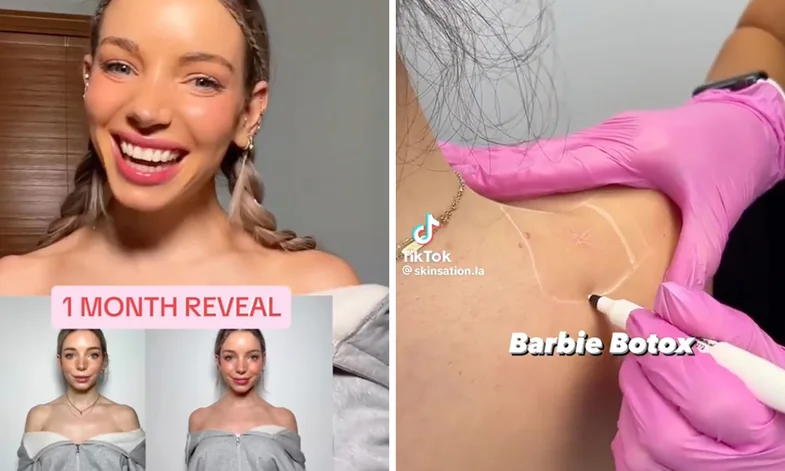 Side effects
If the wrong doses are applied to the neck during this treatment, it can completely paralyze the muscles of the entire area, negatively affecting the ability to hold the head up, or move the shoulders, causing problems with normal head and shoulder movements.
Source: Vanity Fair