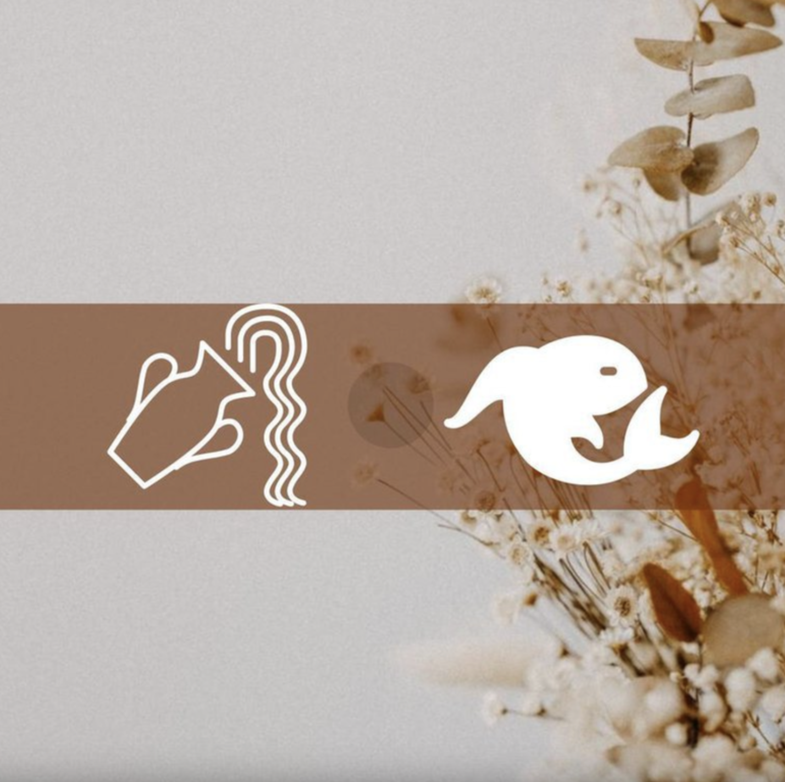 Of course, for you Aquarius, as for any other sign, the previous months have been very challenging. You came across unexpected news, you took on more responsibilities and you felt like the ground was shaking under your feet. These unexpected events have numbed you a bit, but we believe that this month will be much more positive for you.

During this weekend (June 3-4) you will have a multiplicity of social events. If you don't have an invitation yet, be the one to organize it, because it's sure to be fun. However, thrifty Saturn gets your ear for savings, so meet your friends and find some more economical approaches.

You will notice a tension coming from different planets, which will not cooperate with each other at all, on the contrary, they also have a tendency to be hostile. The changes that occurred in your career, as well as in relation to family or friends, were totally unpredictable from you, especially due to the fact that they were faced with your desire to hold on to established structures and to resist compromise.

This month refers to your ability to adapt and change. The brightest point of your life will be the feeling of warmth that you will receive from friends, as well as that of love, from a romantic relationship. If you don't have a romantic partner, the new moon on June 17 can bring a person into your life who will arouse your curiosity.

Jupiter, which has entered the area of ??home and family, will create a safe and beautiful shelter, protecting you against the vicissitudes you may encounter. If you're looking for a solution to a parenting problem, you may be able to find it. Despite the bad news about home and family, again, with the help of Jupiter, you can manifest to make your dream come true.

The best news is that Jupiter and Saturn will cooperate to achieve the most beautiful feeling of security that the house gives you. If you're planning to buy a home, June is the perfect month to look and make your offer. The property and home decisions you make now will bring you financial security for the long term.

If you think that none of this corresponds to you and the plan to buy a house seems too far away, Susan Miller tells you: "There is a reason why Jupiter is the planet of miracles." ;)

Trust me, Aquarius, you've become quite skeptical!



Gjatë këtij muaji bëj më të mirën tënde për t'iu përgjigjur me mirësjellje pyetjeve që të bëhen. Nuk ka nevojë të kesh një qasje arrogante apo luftarake, pasi jo gjithçka bëhet me tendencë. Merr kohën tënde, përshtatu dhe qetësohu.

Jupiteri do të të ofrojë të gjithë ndihmën e tij që të gjesh fjalët e duhura, për të qetësuar në mënyrën e duhur çdo marrëdhënie, e cila së fundmi mund të jetë acaruar. Gjithashtu, nëse është pjesë e planit tënd, Jupiteri mund edhe të të ndihmojë në krijimin e një marrëveshjeje kontraktuale.

Jeta jote në punë është më e ngarkuar se kurrë, por nëse të ofrohen mundësi të tjera për punë private, apo mundësi të reja, konsideroji, mos i refuzo direkt. Nëse do të punosh si freelancer, disa shanse të shumëpritura do të shfaqen në horizont.

Afërdita dhe Marsi do të kujdesen që në sektorin e punës dhe detyrave, të kesh një bashkëpunim shumë të mirë me kolegët, si dhe një popullaritet të merituar.

Në lidhje me një pjesëtar të familjes, do të kesh të reja, të cilat do të të nxisin që të përqendrohesh më shumë te prindërit dhe jeta jote private dhe kjo do të zgjasë për disa javë. Nëse do të marrësh me qira apo të blesh një hapësirë të re për të jetuar, apo ke në plan të rinovosh shtëpinë, kujtohu që Neptuni do të ta mjegullojë pak realitetin.

Saturni në shenjën tënde tregon se je gati për të krijuar një themel të ri, të rëndësishëm në jetën tënde, që konsiston me krijimin e një familjeje të bukur dhe solide. Je gati që të bësh ca përpjekje për të rregulluar gjërat dhe marrëdhënien, si dhe për të marrë një hap të ri në të ardhmen. Zgjedhjet që do të bësh tani, në 2024-ën dhe në 2025-ën do të ndikojnë në jetën tënde, ndoshta edhe përgjithmonë.

Bashëpunimi i Saturnit me Jupiterin do ta bëjnë këtë muaj më të spikaturin dhe do të ndriçojnë sektorin e të ardhurave. Prej kohësh ke punuar që të krijosh sigurinë e duhur në aspektin financiar dhe shumë shpejt do ta arrish këtë.

Pisces born on February 25-26, plus or minus 3 days will feel the direct aspect of Jupiter and Saturn and will most likely receive a double dose of luck. Take care that during this period you don't take criticism too close to your heart and use it as an opportunity to improve. Jupiter helps you a lot in the sector of creativity, writing, public speaking, editing, or coding, to give you new opportunities and since this interaction is very rare, seize the moment.
Copyright Anabel.al / Reprinting without the permission of the editors is prohibited.