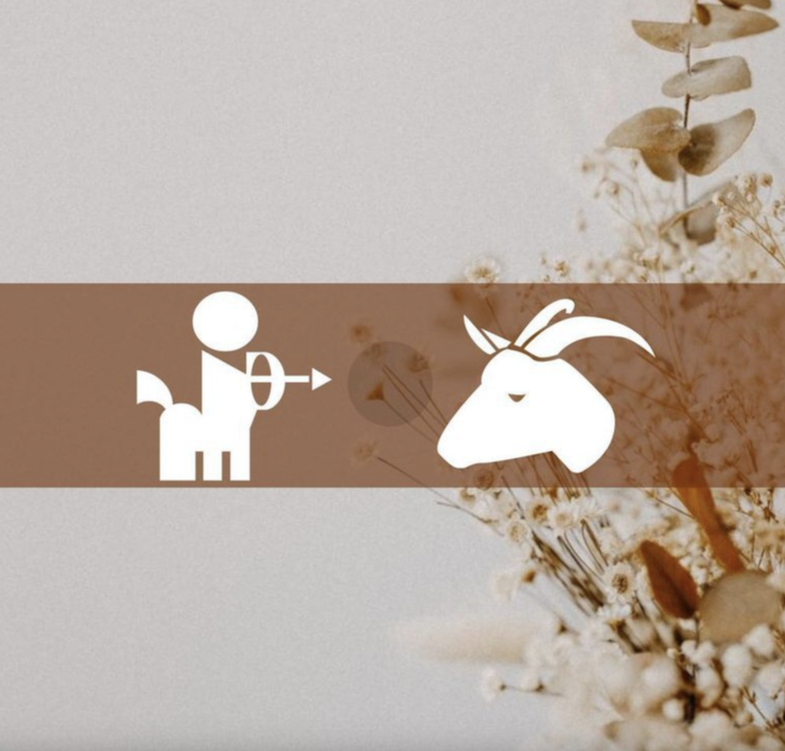 After 2 important eclipses, your life took a slightly confusing direction, sometimes exciting and sometimes filled with fear and uncertainty, but we can say that it is not boring at all. Sagittarius adapts quickly to everything, is versatile and always knows how to succeed, so there was no way it would be otherwise with these heavenly events.

Among the many changes that have involved you, the Full Moon in Sagittarius, which will take place on June 3, will make you better know your priorities and understand what is really healthy and good for you . This Full Moon can also take you on a reflective journey, to share your mind about the fate of a relationship.

Saturn will urge you to help a family member, so prepare for a challenging situation at home.

In your chart, the planets are pulling energy from different directions and it seems they are not very happy to cooperate. You will be faced with an unexpected impasse, which you should not try to solve, as it will not work. Be patient, as the planets will be constantly moving.

The best thing you can do is to wait for the new moon on June 17 in order to restart new conversations with a potential partner, as these celestial events bring the right energy and herald the start of a new chapter. However, do not expect miracles, as Neptune will not allow the full Moon to express its full power.

Throughout the month, Saturn will send you a rare and friendly motivation to reach the final solution of some projects. Saturn will create stability in many spheres, especially the financial one. But you have to be careful with your relationships, ventures and ideas. Have realistic expectations and most importantly, strength and vision to move forward.

At the same time, a friendship or romantic relationship will be on your mind as you feel a strong desire to improve it. Also, you will change the house or the environment where you live. There are some questions that will come back to you often this month, so it is good to meditate and take care of yourself.

Fortunately, you will have many jobs and projects that will pay you well. Using the power of Mercury, which is the golden key of the new Moon, you will be well positioned in many aspects of life.

Finally, your present and future are taking the right course and we are confident that their direction will please and fulfill you.





It seems that you are a little anxious to move forward, since in the previous months the planets created some obstacles. Eclipses that also affected the friendship sector, may have caused some serious damage. In some cases, eclipses have an impact even 1 month late, so you may face not very good news in the first week of June.

Your 11th house refers to the friendship sector, so you may have felt betrayed by a friend you trusted, or maybe you're still a little bitter about the way your social group treated you, but soon you will see the contrast of events.

First, you received bad news from a friend, or even a person you are getting to know, and you acted, since the eclipses push you to act. However, the situation may be quite different and you may have a chance to change it. Jupiter entered the 5th house of love in May, so no matter what news you get in this sector, Jupiter will still protect you. Have hope that everything will change and do not give up on dreams related to love, family, children, or an artistic project that you can collaborate on with a friend.

If your work is related to creativity and you are working on a special project, Jupiter sends you all the luck you need in this direction, as it is a positive planet and always ready to shower you with gifts.

The full moon on June 3 will ignite your desire for renewal, rest and relaxation. Find time for yourself and reflect on recent events. You may want to meditate and divide your mind to create a precise agenda for the future, so that you can use this period to rest.

Your life will be very active after the New Moon on June 17, when a new project will keep you very busy. You may be working on a project related to writing, editing, or journalism. You are likely to take on 2 important projects at the same time and be probably the busiest person on the planet.

Even the trowel Neptune does not help you much, as it will cover the reality with a pleasant but still false curtain. You may face a situation filled with confusing and unclear details.

If you need (and rightfully so) to take a vacation that will relax you and make you forget all the stress you've accumulated, plan it between July 20 and August 27.

As we approach the end of the month, you will begin to feel that one aspect of your life is reaching a climax. This, thanks to the Full Moon in Capricorn, which will be sweet and full of positive news.



Copyright Anabel.al / Reprinting without the permission of the editors is prohibited.