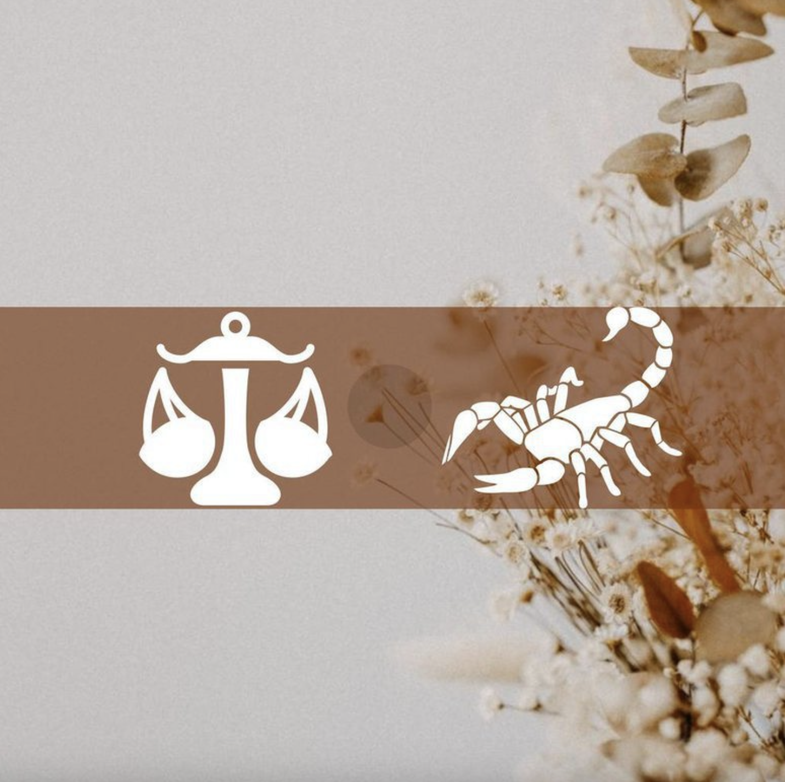 Last month you had a bit of a stressful situation regarding finances and this may have happened because of the lunar eclipse. It seems that you have recovered a bit now, thankfully, and this is thanks to Jupiter, who moved into your eighth house, so in the field of finance, you will have luck on your side.

Jupiter is being attacked by Pluto and it is good to pay a bill related to taxes or a loan so that you don't have unpleasant surprises. You're tired of the stress that finances give you, and rightfully so, but you'll make a smart investment related to a venture or creative project. In your career, you have long been watched and admired for your performance, so don't be surprised when you take on a rewarding responsibility.

The chart of your sign shows many opportunities for travel this month, so it's a good idea to take advantage of some of these opportunities to take a well-deserved vacation. A long journey will coincide with a short rest and you will realize that you will be relieved from all the stress you have accumulated.

Whether you are near or far from home and the person of your heart, love will blossom in your life, as Venus and Mars are closer than ever, giving more chances and happiness in your romance. Even if you are single, you will be a charming magnet who will seduce anyone who sees you. You will receive endless invitations, but you have to be a little smart about which ones to accept and which ones to decline.

The May eclipse helped you understand the value of money a little more, so manage your balances and expenses carefully, so you don't end up disappointed. On June 19, the situation will improve and you will have new, better opportunities. You've worked hard to achieve independence and financial security, and soon, you'll be rewarded.

Be prepared, as next month, the Full Moon in Capricorn may bring a move to a new house, or an unexpected expense at home, or in relation to family members.

Although June focuses on money, it still suggests taking concrete steps to balance your professional life with your private life. You've made work a priority, so it's time to find the right balance. Thanks to Venus and Mars, you will have the chance to enjoy beautiful romantic moments, so don't just focus on work, but also on what happens outside of it.





Last month was not easy for you, Scorpio, and whatever bitter news you received, we know that it continues to be on your mind. You are trying hard to find answers, but the more you try, the more resistance you encounter, especially because (perhaps) the news you received is related to a close associate, or a romantic partner. The eclipse did its job and "eclipsed" someone from your life and this person may have played a very important role in the career or sentimental aspect. Anyway, we believe that by now you are used to the fact that life can turn upside down when you least expect it.

Scorpio is ruled by Mars and Pluto, which made you experience an uncontrollable separation. But fortunately, on June 6, the tension is released and Mars slowly retreats to make a beautiful and rare conjunction with Venus.

This connection will coincide with an excellent period in your life, as important people will be intertwined with your career and you will create a wider and useful network of contacts.

The full moon on June 3 will be focused on money, and if you manage to build the right communication bridges, you will gain many more opportunities. You may be offered a promotion, an opportunity to start a new job that will be more generous with pay, or even a part-time job. Mars will be positioned in the tenth house, to illuminate this sector in a fantastic way. Just talk, show the skills and you will be rewarded.

More financial matters will be discussed at the New Moon on June 17. Within 5 days, after this date you will think about profits, loans, or even unexpected sources of income. But, it won't be as simple as it seems, as you will certainly have to overcome some challenges.

If you are going through a divorce related to property division, you should consider your ex-partner as an unpredictable person. The period between June 17-26 can bring you a sudden difficulty and you must show the strength, courage and resourcefulness that characterize you. Always aim to be a fair and especially direct person.

Despite the unexpected, you will still have a light friendly ray, especially in the sphere of true love, children and creativity. These areas will be helped, improved and protected by Jupiter.

The decisions you will make during June will help you pave a beautiful and profitable path for the coming years. You have a perfect chance to create financial security, so don't miss it.

If you feel a whirlwind of change sweeping over you, you will most likely have the opportunity to move to a better place, grow and improve there. Keep your eyes and vision straight ahead, because your life looks sooo beautiful, despite the chaos you may encounter for a while.



Copyright Anabel.al / Reprinting without the permission of the editors is prohibited.