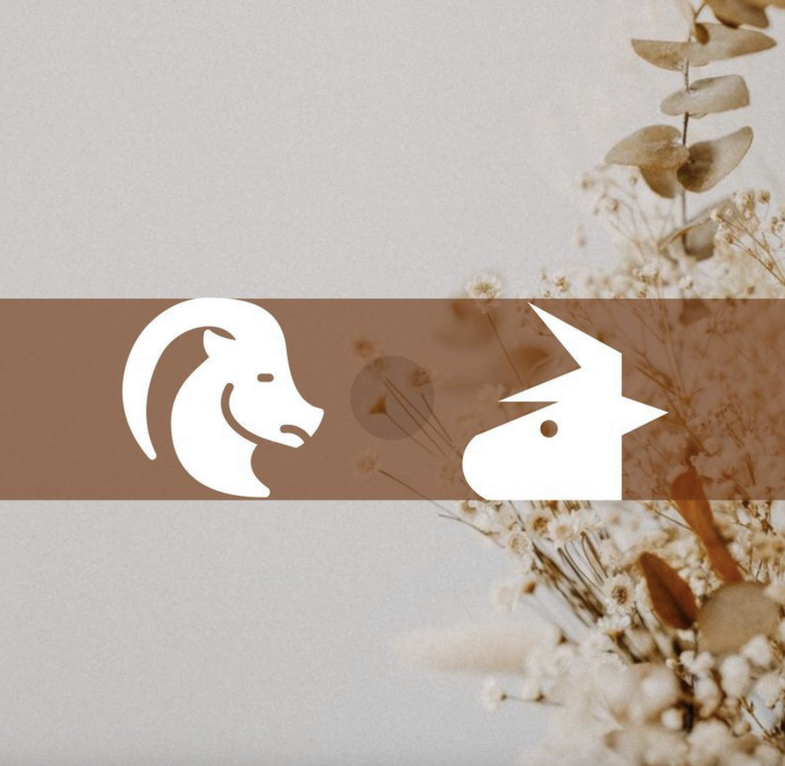 With the beginning of the month of June, you will only have money on your mind and you will be very worried about the expenses that this month brings. However, the stars say that there is no need to panic, as you will manage your income in the best possible way.

With the help of Jupiter, you can negotiate for a salary increase, or for a potential client, who will appreciate your creativity. For the salary part, you may encounter some difficulty, as Pluto is a bit stingy, but again, you will come out with a profit. But, a new employment opportunity that you should have on your radar is not excluded.

This month you should stay positive, as many areas of your life will be illuminated. You will have Jupiter and Venus on your side, which means that new opportunities, luxury and love are on the horizon. Above all, even Uranus, the planet of surprises, will fill your house of finance.

By the middle of the month, something amazing will happen for your sign. Mars will be within the radius of Venus and the interaction of these two planets that always want to be together will mean more benefits for you. Until June 27, expect some very interesting developments.

But, Venus is quite active this month, as it will enter a background and you will have to do an accurate planning. This period is not the ideal time to make radical changes in your appearance, so if you are thinking of doing botox or changing your hairstyle, we do not suggest it.

Some other earnings can come from fields and professions related to: international relations, people living abroad, immigration issues, media, digital broadcasting, as well as an offer for a part-time job in the communications part. Also, if you're working on your thesis, or other education-related projects, you'll see impressive progress.

As a result of the new Moon in Gemini on June 17, you will have more opportunities for travel, which may be close to home, but again, it will be fun.

Meanwhile, for love, the best period will be after June 17, preferably on Saturday, when Venus and Mars are close. Ask someone to introduce you to someone you like, as many surprises and pleasant surprises will come your way.

It's an auspicious month, so enjoy!



Jeta s'ka qenë shumë e thjeshtë për ty, i dashur Dem, për shkak të eklipseve në seri, të cilat kanë një forcë dhe ndikim shumë të madh. Gjithsesi, eklipset kanë mbaruar dhe ti je gati të nisësh një fazë të re.

Ky muaj do të përqendrohet shumë te paratë dhe hëna e 3 qershorit, do të bjerë në Shigjatar, për të plotësuar një çështje financiare, që mund të lidhet me një bonus, honorar, pagesë, apo edhe me situata divorci. Planetet që do ta rrethojnë këtë hënë nuk do të shkojnë dhe aq mirë me njëri-tjetrin.

Shumë prej tyre do të mblidhen në shenjën tënde dhe ky pozicionim, ndonëse është i veçantë, sërish ushtron presion mbi partneritetet e tua, qofshin ato në biznes apo në dashuri.

Por, me gjithë "këmbënguljen" e këtyre planeteve, qershori mbetet një muaj i mirë pasi Jupiteri, planeti i dhuratave dhe fatit do të të ndihmojë që të marrësh vendimet e duhura, të cilat do të ndikojnë në realizimin e një ëndrre të bukur, që mund të lidhet me blerjen e një shtëpie të re, apo të diçkaje të shumëpritur. Ti do ta bësh jetën sa më të lehtë dhe ta mbushësh me gjallëri, ndaj edhe Jupiteri do të të japë një dorë të mirë motivimi. Afër datës 19 qershor, do të marrësh një vendim të rëndësishëm për një angazhim afatgjatë.

Le të flasim pak edhe për menaxhimin e parave: Këtë muaj do të kesh një shans të ri për të siguruar më shumë burime të ardhurash. Hëna e re tregon një fillim të ri, ndaj ke mundësinë të negociosh për një rritje page, ose për të marrë mbrapsht një borxh (ndoshta të harruar). Gjithashtu, mund të kesh edhe një periudhë ku nuk dëshiron të dalësh dhe të shpenzosh para, si dhe do t'ia dalësh të kujdesesh më tepër për veten dhe për mënyrën e të ushqyerit.

Planeti më problematik gjatë këtij muaji do të jetë Neptuni, i cili e ka si zakon që të krijojë konfuzion dhe mjegull në këndvështrimet e tua. Nëse do të mendosh se diçka duket shumë e mirë për të qenë e vërtetë, ekziston një shans i madh që të jetë një kurth.

Gjithsesi, nuk mund të mos përfitosh nga kombinimi fantastik i Afërditës me Marsin, të cilët do të ndriçojnë fushën e shtëpisë, duke sjellë rinovim, arredim, apo edhe mundësi të reja për pushimet.

Nëse po mendon të mbështesësh financiarisht një familjar, mund ta bësh, pasi do të gjesh zgjidhje të përshtatshme. Qershori do ta ngrohë shumë zonën e familjes, ndaj mund të bësh një festë të bukur dhe familjare, apo të përgatisësh një mbrëmje speciale për partnerin. Këtë muaj, shtëpia është vendi ku do të lulëzojë dashuria.

Soon, Venus will go retrograde (on July 22) and you might be thinking we're still in June. We mention it because you have to plan things so that this background does not affect your sign too much. And when the backlash arrives, don't plan changes in appearance, do them before, for example during this month.

With Jupiter moving into Taurus you are in a rare period in your life, as you will often find yourself at the right time and moment. Take advantage of this, especially in terms of love. Exciting news awaits you, you just have to be ready.

Copyright Anabel.al / Reprinting without the permission of the editors is prohibited.