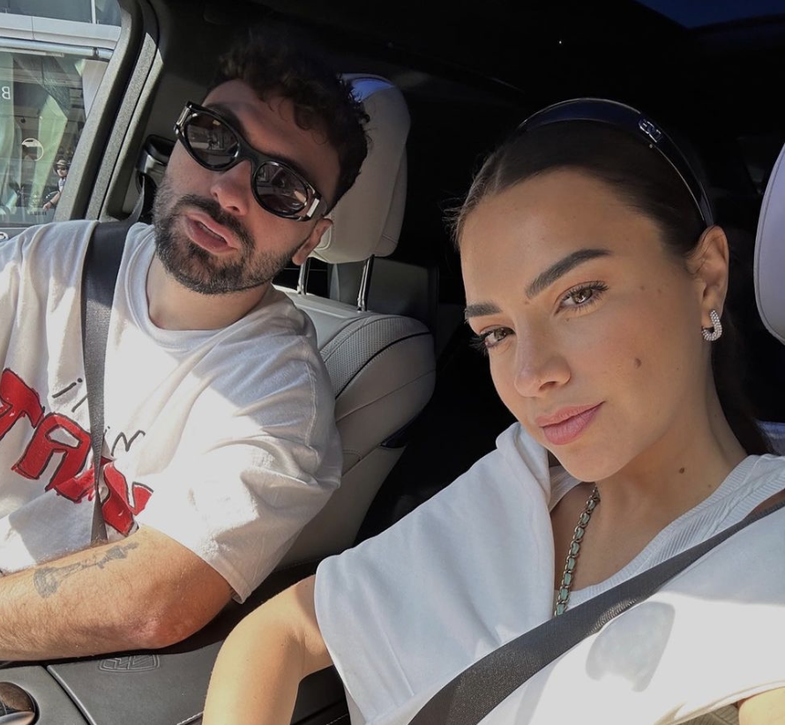 Ledri Vula was yesterday invited to "Let me talk" to tell more about the new album "Një Goat Për Ty", as well as to reinforce our opinion that yes, he is the perfect boyfriend and that together with Sara Hoxha , create a super couple.
Ledri, in front of the twins, talked about his love with Sara and as far as we understood, he is a super partner. Why?
He gives Sarah due credit, saying that she is a huge support to him, even recalling that she woke him up to listen to Ledri's moments of inspiration
Create beautiful memories with him, like going on stage to sing together (we'll talk about these in the lines below)
He listens, even when Sara tells him not to go out with the bags. Dream, right?
He is a very nice father and the moment when his daughter interrupts the show and goes to hug her dad shows it best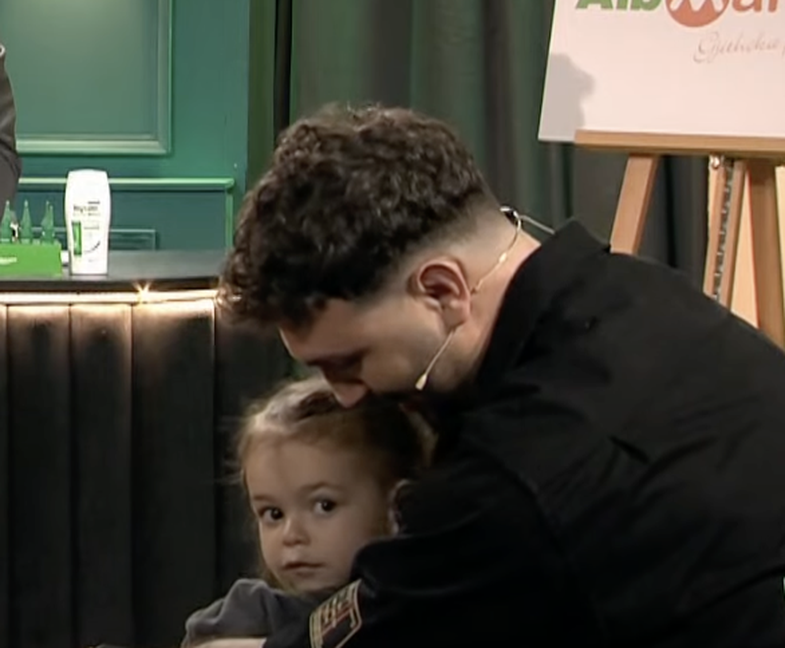 Bonus? Because it takes great photos for Instagram and practically, it's like a personal photographer
It's time to go on stage! The sweet moment happened at the promotion of the album in Pristina, Ledri and Sara danced together on stage and after our eyes became hearts, we saw their chemistry in these moments:
When they had eye contact!
Eye contact is an art in itself and Sara and Ledri did it so seductively and not at all awkwardly.
All the while Sara was completely herself
E çlirët, seksi, qendra e vëmendjes, Sara u ngjit në skenë dhe kërceu me këngët e partnerit të saj dhe në çdo moment dukej kaq rehat dhe vetvetja.
Kur u puthën :')
Ca gjëra janë mëse të qarta! Puthjet vinin krejt natyrshëm dhe dukeshin super të ëmbla!
Kur Ledri thjesht nuk rrinte dot pa e prekur partneren
Khëm, më falni, e vutë re se si Ledri e prekte gjithë kohës Sarën? Dukeshin aq emocionuese dhe të mbushura me pasion, sa nuk dimë ç'të themi.
Buzëqeshjet e shkëmbyera
Sarën, kaq të lumtur e kemi parë vetëm kur fitoi kupën e "Dancing With The Stars" dhe mund të themi se të gjitha lëvizjet që mësoi në këtë garë, i shërbyen për të dhuruar spektakël në këtë mbrëmje.
View this post on Instagram
Even before, Ledri has admitted that Sara has stolen his heart, because they got to know her very quickly and have always been super supportive of each other.