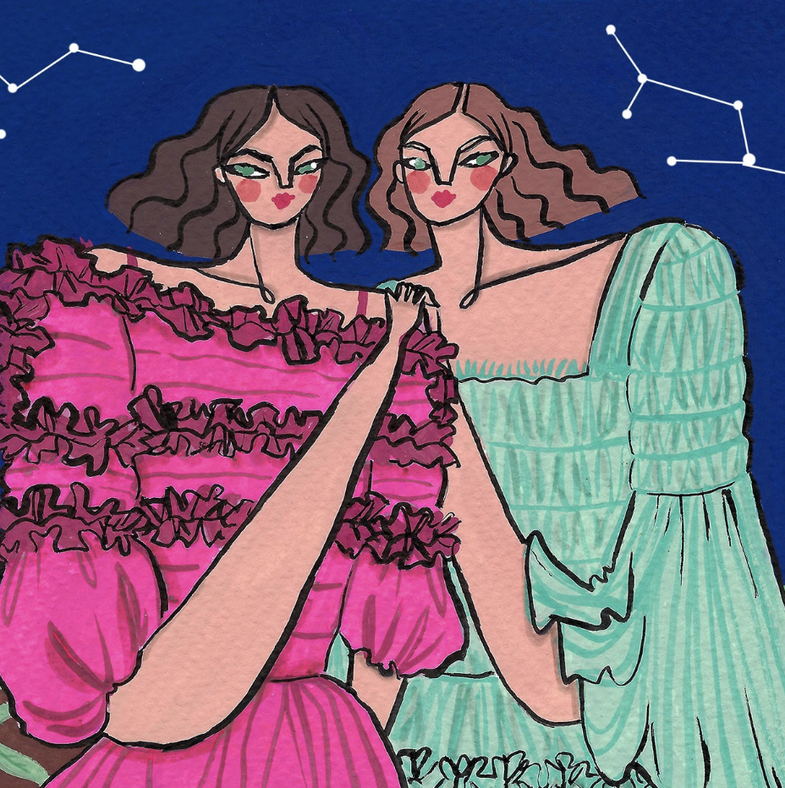 If you are a Gemini, or know a person of this sign, then you can best understand these 10 situations:
It's super hard to focus on one thing
Your brain works so fast and thinks about so many things at once that you simply can't focus your attention on just one place.
Always informed
There is nothing more important to you than keeping up with the latest trends, catching up on everything going on around you, or reading as much as possible. It's no surprise that you know every rumor or trend circulating on social media.
The most sociable man in the world
Një person i shenjës së Binjakëve është kaq social sa nuk e dimë a i mbaron ndonjëherë bateria! Gjithnjë takon njerëz, kudo ku është. Në tualetin e një club-i? Hyn në muhabet! Në kafene? Patjetër që po! Me pak fjalë, kudo ta lësh një person të shenjës së Binjakëve, sërish nuk do mbetet vetëm.
Mjeshtër në komunikim
Kur vjen puna te komunikimi, Binjakët nuk bëjnë kompromis. Komunikojnë shumë mirë, thonë gjithçka që mendojnë dhe nëse ti s'je në të njëjtën linjë me ta, na vjen keq, por duhet të hapësh krahun.
Gjithmonë i/e zënë!
Binjakët priren të punojnë shumë dhe të kryejnë shumë detyra në të njëjtën kohë. Multitasking në një tjetër nivel.

Thashethemet janë pjesë e pandarë e jetës
Ah, sa thashetheme mban ai shpirt! Nga më të parëndësishmet në më pikantet. E bukura? Një Binjak është gjithnjë gati për t'i treguar të gjitha!

Këtë apo atë? Atë apo këtë?

Po të mos ishin dilemat, nuk do të ishin as Binjakët. Ndryshojnë mendjen çdo sekondë, nuk zgjedhin dot, ndaj mos i vendos kurrë para një zgjedhjeje!

Në kërkim të diversitetit
Një person i shenjës së Binjakëve kërkon gjithnjë diversitet dhe sigurisht, kjo ndikon edhe në preferencat në modë e kudo. Ndaj, nëse nuk e sheh një Binjak kurrë me të njëjtën veshje dhe stil, shih punën tënde. Personi në fjalë është duke eksperimentuar.

Të flasësh është domosdoshmëri!
Someone talks a lot, tells you everything that happens and doesn't even let you say a word? Yes, it must be Gemini.

Travel expands horizons

There is nothing a Gemini person loves more than travel! You can find it by cutting cheap tickets to different destinations around the world.
Suggested articles: