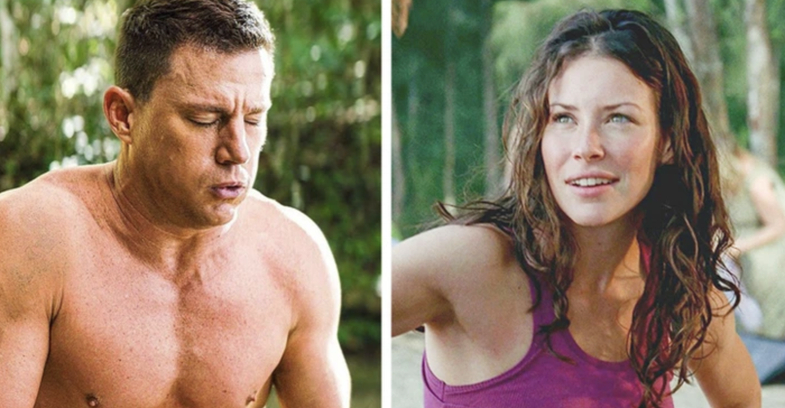 In movies and series, the characters live an ideal life, which we envy. But, again, we can say that some things that happen in them, will never happen in real life. Specifically, we are talking about these situations:

- When the character is very late and eats a toast, there is a large plate of German breakfast in front of him, he drinks an orange juice and then quickly runs to the door.

- Adventure movies, where a secret map awakens the spirit of curiosity. Why are there so many secret maps in the world?
- Kur personazhi kryesor, grua, kalon ca muaj të mirë në pyll apo në ndonjë ishull të harruar nga bota dhe duket e kuruar, yll dhe pa asnjë qime në trup. Madje, nuk shqetësohet kurrë as për periodat, për shampo, përkujdes ndaj lëkurës dhe lista vazhdon…

- Personazhet gra që përndiqen nga një anakondë, tigër, aligator dhe prapë duken kaq të bukura me bikinit dhe veshjet seksi.

- Kur personazhi kryesor çohet natën, në një orar të caktuar, del për të marrë ajër dhe rastësisht takon një tjetër person, i cili rastësisht është zgjuar në po të njëjtën orë dhe bëjnë një bisedë të bukur dhe të ndjerë.

- Kur një personazh pa dashje ka lënë takim me 2 persona të tjerë dhe pas shumë peripecish, ia del që t'ia hedhë pa u lagur.
- Kur personazhet ndezin televizorin dhe në sfond është një lajm që po shpjegon një situatë shumë kritike.

- Kur miqtë te "Friends" takoheshin gjithnjë para se të shkonin në punë. Kush zgjohet herët në një ditë jave dhe zgjedh të hajë mëngjes me miqtë para se të shkojë në punë?
- Kur aktorët gjejnë vend parkimi direkt! Po direkt ama!

- Kur aktorët shkojnë në tualet dhe i hedhin ujë fytyrës. Në mendjen tonë vjen veç një pyetje: "Psee?!".

- Kur personazhi hipën në një taksi të rastësishme dhe i thotë shoferit: "Ndiq atë makinën!". Më fal, kush e rrezikon jetën për një të panjohur dhe ndjek një makinë nëpër qytete gjigante?

- You mean when the characters have a perfect dialogue? They always know what they are saying, there is no pause or "hmmm".

- What about the actors who work +8 hours and look super fresh and don't get tired at all? Very unreal!