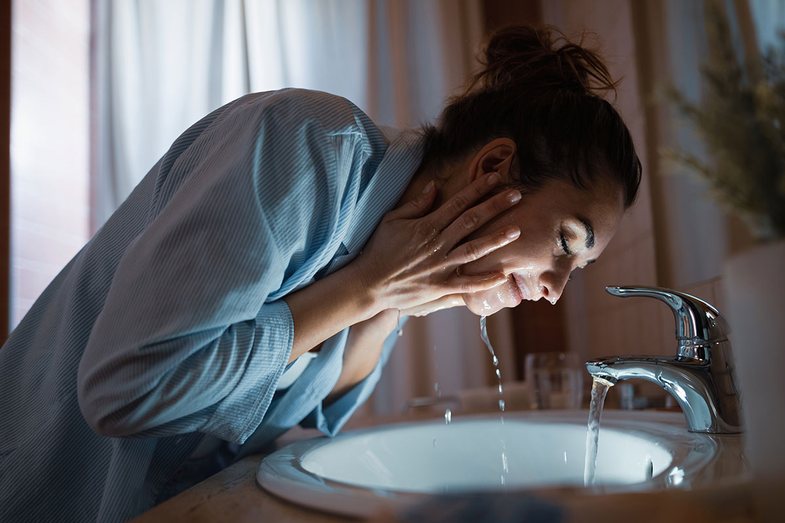 Wash, moisturizer, sun cream and additional products, such as vitamin C, retinol, niacinamides, etc., affect the health of the skin. However, it happens that despite having a wide range of products, from trusted lines and adapted to your skin, you are still not satisfied with its condition. Maybe you are doing something wrong. What?
Washing time! Yes, as strange as it sounds, the timing of washing your face is very important. Most people spend just a few seconds, which is wrong because the time is insufficient for the ingredients to work.
LaBeautyologist's Nayamka Roberts-Smith, who has collaborated with Allure, Pop Sugar, Cosmopolitan, Glamour, Self Magazine and more, suggests the #60second rule.
"Cleansing the face (with hands) for 60 seconds allows the cleansing ingredients to really work. Most people clean their face for a maximum of 15 seconds. Metoja #60 seconds softens the skin, cleans the pores. The texture and everything else in general improves." – she explained in a post on Twitter.
So, from today on: Washing your face lasts 1 minute.