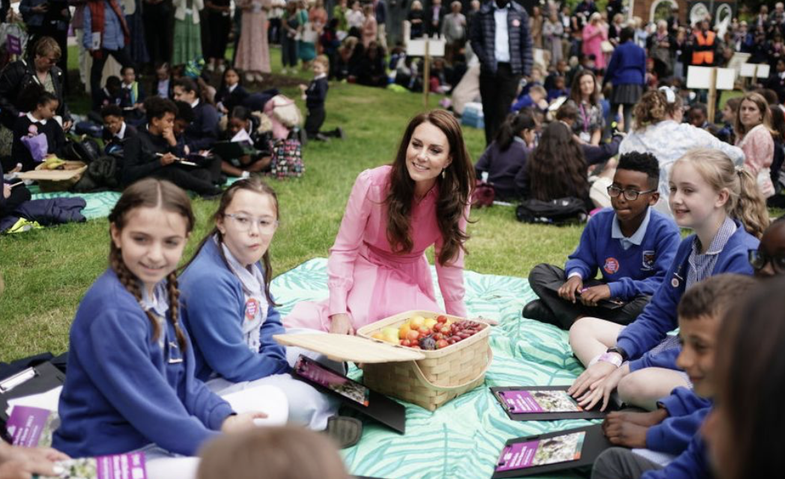 Hello good people!
We just want to remind you that one of the rules of the royal family coincides with the fact that the royals cannot sign autographs, but despite this, Kate has found the perfect solution. She can't give autographs, but she can draw. ;)

At a picnic organized in the "Royal Entomological Society Garden", the princess joined the children, painting different flowers and species. At one point, the children asked her to sign the paintings, but although she had to ignore the request, Kate said: "I can't write my name, but I can draw" and then painted a small flower for a 7-year-old little girl, named Ruby, and a tree and plants for someone else.
Come to think of it, her paintings are better than autographs, in case the kids grow up and sell them. Anabel, you are just giving business ideas.
Suggested articles: