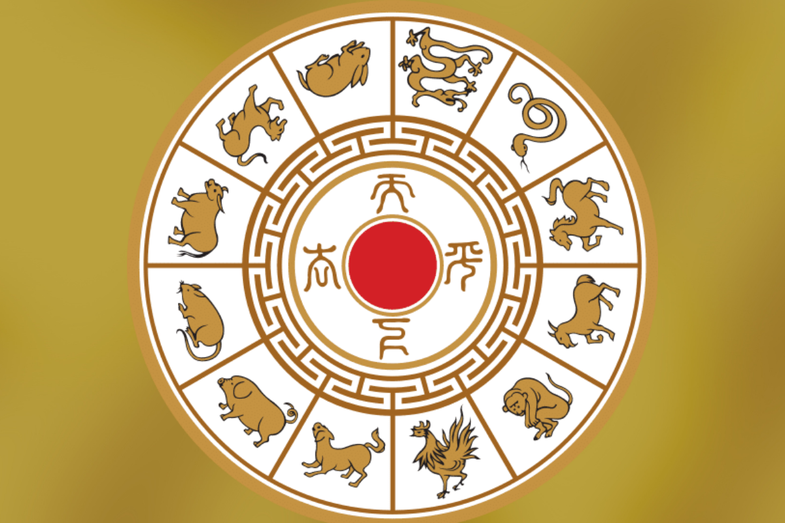 As you may know, the Chinese horoscope, like the Western one, consists of 12 signs, or "houses". But in contrast, each sign has a duration of 1 year, not 1 month. So, the Chinese horoscope signs are determined by the year of birth.
Before we move on to the negative trait of your sign, find out (if you don't know) which sign you belong to:
Mouse: 1936, 1948, 1960, 1972, 1984, 1996, 2008, 2020
Buffalo: 1937, 1949, 1961, 1973, 1985, 1997, 2009, 2021
Tiger: 1938, 1950, 1962, 1974, 1986, 1998, 2010, 2022
Rabbit: 1939, 1951, 1963, 1975, 1987, 1999, 2011, 2023
Dragon: 1940, 1952, 1964, 1976, 1988, 2000, 2012
Snake: 1941, 1953, 1965, 1977, 1989, 2001, 2013
Horse: 1942, 1954, 1966, 1978, 1990, 2002, 2014
Goat: 1943, 1955, 1967, 1979, 1991, 2003, 2015
Monkey: 1944, 1956, 1968, 1980, 1992, 2004, 2016
Rooster: 1945, 1957, 1969, 1981, 1993, 2005, 2017
Dog: 1946, 1958, 1970. 1982, 1994, 2006, 2018
Pig: 1947, 1959, 1971, 1983, 1995, 2007, 2019
mousey
Ruthless: Often your drive to achieve success leads you to make a pact with the devil. Great greed leads you to gossip and you are ready to exploit anyone and highlight their weak points so that only you can shine among them all.
Buffalo
Kokëfortë: Janë zero mundësitë të ndërroni mendim nëse ju është ngulitur në kokë diçka dhe pikë. Kaq shumë këmbëngulës, ju keni një mënyrë tuajën të të bërit gjërat dhe zor se pranoni ndryshime. Nuk jeni fort të hapur ndaj risive.
Tigri
Të pamatur: Përgjithësisht njerëzit e kësaj shenje janë shumë impulsivë. Duke qenë se entuziazmohen para kohe, shkojnë drejt vendimeve të gabuara.
Lepuri
Negativë: Ndjeshmëria dhe butësia i bën lepujt të tërhequr, konsevatorë dhe të turpshëm. Pasiguritë e shumta shkaktojnë përherë dyshime se mos gjërat do të shkojnë keq.
Dragoi
Gojëhidhur: Shpesh janë energjikë dhe të qejfit, ama ndonjëherë tregohen aq të pasjellshëm dhe arrogantë sa bëhen të padurueshëm.
Gjarpri
Hakmarrës: Një gjarpër nuk e harron kurrë çfarë ti i ke bërë dhe në mos në një mënyrë në një tjetër do të hakëmerret.
Kali
Thashethemaxhinj: Edhe në rast se nuk duan, kuajt e kanë të pamundur të mos merren me fjalë. Janë kaq të ndjeshëm sa hapin thesin dhe nisin tregojnë gjithçka, sekreti i cilitdo oqftë.
Dhia
Pa humor: Janë përgjithësisht njerëz që duan qetësi, krijojnë barrierat e tyre dhe nuk kanë shumë nerva. Janë pikërisht ata që i shikon mundësisht gjithë ditës turivarur.
Majmuni
Të shkujdesur: Vetëkrijojnë kushedi sa e sa situata të sikletshme për faktin se nuk njohin limite. Ata mund të mos kenë asgjë tendencioze me ty, por thjesht se njohin sensin dhe kufinjtë e shakasë.
Gjeli
Kryelartë: Gjithë kjo kryelartësi i bën të konfliktohen disa herë me të tjerët. Nuk pranojnë se kanë gabuar, mendojnë se janë përherë me të drejtë dhe vetëbesimin e kanë të tepruar.
Qeni
Nervous: Arguments will be numerous with someone of the dog sign as they catch fire very quickly. You are in the middle of the argument, they say what they have to say and walk away without much ado.
porcine
Naive: They always try to see the best in people and always justify them even when things are very clear. They believe blindly!
Sources: Elite Daily, Astrology Answers