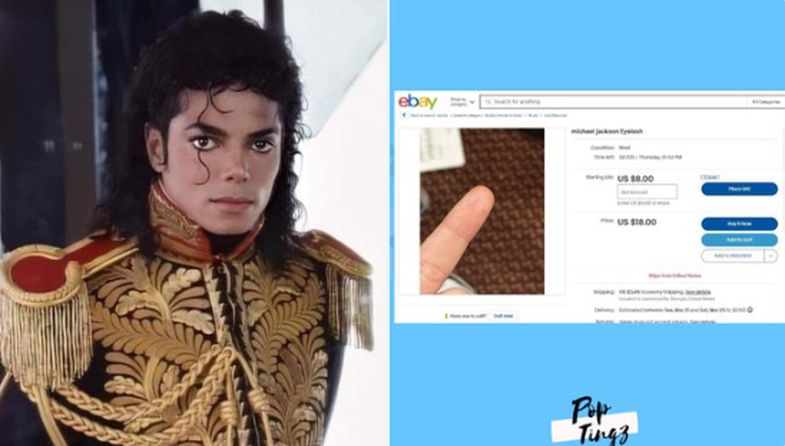 A fake eyelash said to belong to Michael Jackson sold for more than $2,000 on eBay!
I have so many questions...

Condition: used
Price: $18.00
Starting Bid: $8.00

None of y'all better not bid on that random eyelash belonging to whomever (that ain't Mike's eyelash!) Even if it came with a certificate of authenticity! Just nooooo, fam! ? https://t.co/HEPOrr7Luw

— ???????? ?????? ???? (@midnightaugmoon) March 16, 2023
The auction of Michael Jackson's eyelashes on eBay sparked controversy among fans and well-wishers of the King of Pop, who immediately said it was probably fake after the auction started at a low price of $8.
The website, Michael Jackson Vibe, reported on March 16 that the account that published the auction is probably fake as it was created in February and had sold zero items before the lash.
This isn't the first time people have used Jackson's large number of fans to scam them by selling items that actually belong to him, including memorabilia, autographs and now eyelashes that there's no way to prove if belong to the late singer.
However and despite the possibility of it being a hoax, Michael Jackson's false eyelash eventually sold for $2,025 on eBay.
Someone wrote:
"You see... I knew someone would be stupid enough to buy it."
Another added:
"How the hell do you know if it's actually his eyelash?"