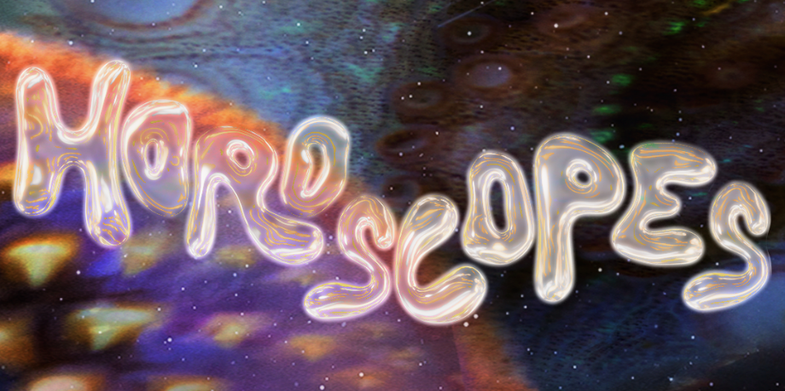 This week has many surprises in store for you! Find your mark and find out!
Aries
This Monday makes you put your dreams at the top of the list. On Tuesday, Pluto enters the friendship zone, so don't be surprised if you find yourself more social than ever, experiencing lots of moments and making lots of memories with close friends. Then, with the help of Mars, you will find the people and places that suit you.

Taurus
This week, rest, reflect and retreat if necessary. Tuesday brings you more beautiful goals and ideas, which you should put to work. A small conflict will arise during this period, but you will manage it properly.

Gemini
More productivity and reconnecting with your friends. More mature, wiser and more useful thoughts will be present in your mind and life, so take advantage of this moment to build the confidence you need to shine.

The crab
During this period, your career is going on a fantastic path and very soon, you will be a perfect leader. Thanks to Pluto, you will create a deep relationship with someone important, and Mars gives you more energy, passion, enthusiasm and courage to follow your dreams!

Leo
Horizonte të reja që lidhen me edukimin dhe udhëtimin do të mundësojnë shumë të papritura dhe avantazhe për ty. Romancë, transformime dhe disa ndryshime në vlerat dhe sjelljet e tua priten gjatë kësaj jave.

Virgjëresha
Është momenti që të tregosh të vërtetën Virgjëreshë! Kjo periudhë të ndihmon të kuptosh autenticitetin, dëshirat dhe intimitetin që ti dëshiron. Guxo të hapësh veten ndaj këtij shansi të ri!

Peshorja
Dashuria është në ajër, Peshore. Kjo javë të ndihmon të krijosh një vetëbesim më të lartë dhe t'i japësh rëndësi botës tënde të brendshme, duke injoruar paksa atë të jashtmen. Më shumë liri për veten, lidershipin dhe karrierën do të vijnë për ty.

Akrepi
Bëj një pauzë të vogël, Akrep! Nëse përqendrohesh kudo në të njëjtën kohë, ndoshta nuk do të japësh maksimumin atje ku duhet. Ide brilante do të të kalojnë në mendje, gjithçka duhet të bësh është të marrësh vendimin t'i vendosësh në jetë.

Shigjetari
Shprehe veten, Shigjetar! Pse po i lë pas dore ndjesitë dhe pse të mungon kurajoja për të folur hapur mbi gjëra që të shqetësojnë? Aftësitë e tua të komunikimit janë të përkryera, ndaj merre hapin, motivohu dhe tregoji gjërat që të shqetësojnë apo lëndojnë.

Bricjapi
Siguria financiare është ajo që të duhet për momentin dhe meqë është periudha e realizimit të dëshirave, siguri financiare do të marrësh! Marsi të ndihmon shumë në sektorin e romancës dhe bën që ti të lësh mbrapa konfliktet dhe barrat që të rëndojnë.

Ujori
Use words, dear Aquarius, but directly and clearly! This week, the movement of Pluto makes it possible for you to undergo a radical, 180-degree change. But don't forget to protect your emotional side.

Pisces
Focus and stay in the present! Some truths will appear before you. Are you ready to notice and learn them? If not, you have plenty of time to prepare yourself!