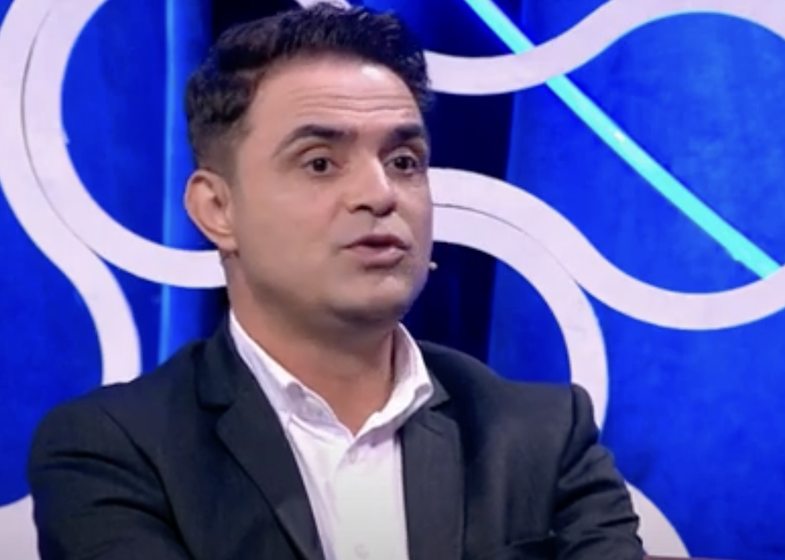 Armaldo Kllogjeri, aka Maestro, (was eliminated last night by the public's decision after the nomination with Luiz and Kristi), has spoken about his experience inside the "BBVA" house.

Invited to the "Fun Club", Armaldo said that "in fact, he was losing the desire to be inside the house."
"I realized that the situation became a little more difficult, new residents arrived, you had to have other ways to play, but also the way the game was going between Luiz, Olta, me and the other residents, became a little complicated. Kristi also became very complicated, with his pursuits to get me out of myself. The argument I had with Luiz...he remembered after 80 or so days to play a game like Luiz to get me out of my mind. But, anyway, I went out and it was understood that if I had a return ticket, I would never go back," said Armaldo.
He emphasized that he entered the house for a beautiful experience, to meet new residents and that he did not foresee that he would stay for so long in "BBVA". He also spoke about the relationship created with Olta and Luiz.
"Just yesterday, I was asked a question by Olta about what I would do if she and Luizi left "BBVA", I said that 'I will leave with you, because I don't find myself in " Big Brother" with others", he said, adding that he had a very close relationship with Olta, which was created in the trailer and that their relationship was honest.
"I did not intend for him to play a game with me, or for me to play a game with Olta", he said and said that he was not intentionally positioned next to Olta or Luiz. "She came naturally, with the jokes," added Armaldo.
He also mentioned the part of choosing not to take any stand against the situations and especially, towards Luiz.

"Unë qëndrim ndaj Luizit kam mbajtur për 10 ditë dhe nuk kam folur fare me të. Është e pamundur, në asnjë lloj rrethane që ti të kesh persona ose banorë që nuk ke dëshirë t'i flasësh, apo të komunikosh me ta. Vetvetiu, duke qenë 24/7, vetëm me një kalim, një batutë kundrejt teje dhe ti automatikisht, ose do të buzëqeshësh…do të bëhesh pjesë. Kjo është më e bukura dhe interesantja: diskutimi për pozicionin tim. Pse nuk u bënë ata të dy bashkë dhe unë isha me ata të dy? Unë gjithmonë kam qenë ose me njërin, ose me tjetrin. Unë rrija në një pozicion të tillë, për të kuptuar lojën e njërit apo tjetrit dhe kur kisha interes, shkoja te njëri apo te tjetri. Pse nuk më larguan ata të dy?", sqaroi ai, duke shtuar se edhe e ka menduar që të ketë krijuar edhe një pol të tretë në shtëpi, përpos atij të Oltës dhe Luizit.
Armaldo added that this format is a game, but within the game, there is also a human morality. "I appreciate Luiz for the way he played the game, but he played it a little hard", he said, but he hesitated to call him "unfaithful", on the contrary, he emphasized that he is a friend and will be with Luiz.
For the part about entering the toilet, which also led to the nomination, Armaldo said he did not know there was a rule that 2 or more people should not enter the toilet, as he had not read the contract.