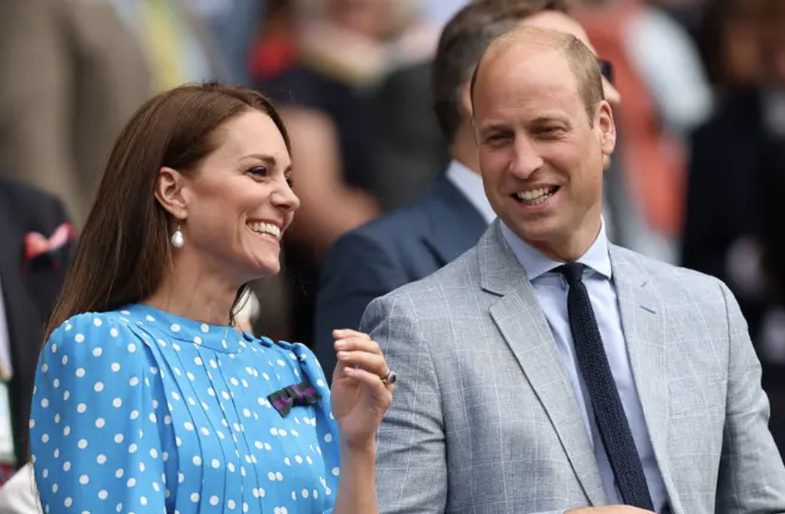 Author Tom Quinn has revealed some very interesting facts about the royal couple, Kate and William in his new book, Gilded Youth, telling us more about their relationship.
William and Kate have given each other very cute nicknames
According to the author, Kate refers to William as "heart" but also "hair," because let's be honest: Willi doesn't have as much hair as he used to. On the other hand, he calls Kate the "Duchess of Doolittle" or (Dod) for short, referring to the criticism that Queen Elizabeth II has made of Kate, noting that she had no career before marrying Prince William .

But "dear" is not missing either, when Kate is a bit irritated and passive-aggressive with him. Imagine: "My dear, did you see what nonsense your brother had written about me?!".
They have different approaches when they fight
"Kate është person i qetë, ndërsa William jo dhe aq" thotë Quinn, por nga ana tjetër, Kate grindet me mençuri. Autori shkruan se Kate ka një energji dhe "qetësi budiste", të paktën në prezencë të anëtarëve të pallatit mbretëror.

"Sigurisht, William dhe Kate, si të gjithë çiftet, ndonjëherë edhe e teprojnë, i bërtasin dhe i thonë gjëra të pakëndshme njëri-tjetrit", shtoi ai.
Kate ka një qasje tjetër edhe ndaj shtypit dhe medias
Kate ka një aftësi të pazakontë që të mos e humbë toruan ndaj komenteve të mediave. Më parë, kur ajo u lidh me William, mediat shkruan pafundësisht për faktin se e ëma e saj vinte nga një klasë punëtore, apo edhe për periudhën kur Kate festonte dhe argëtohej me miqtë, por Kate kurrë s'komentoi asgjë, as nuk u ankua dhe as nuk i shkroi letra mediave apo gazetarëve. Me thënë të drejtën, kjo duket si një strategji, sepse tani, po të kërkosh në Google, Kate ka shumë komente pozitive.
Princi dhe princesha e Uellsit duan të cilësohen si "njerëz të zakonshëm"
Pra, ata nuk duan të përcjellin idenë se janë "një çift i përkryer që gjithçka u shkon vaj", përkundrazi, duan ta bëjnë të qartë që "si çdo çift tjetër, kanë ditë që vërtet e mërzisin, apo nuk i flasin njëri-tjetrit", u shpreh Quinn.

"Will dhe Kate duan të shihen si një çift i zakonshëm, me të gjitha sfidat që hasin për të rritur fëmijët, me punën dhe me gjithçka që jeta u sjell përpara".

Domethënë, princi dhe princesha duken më të zakontë se ne mendonim, ndaj herë tjetër, kur të zihesh me partnerin, kujtohu që një princ apo princeshë nuk ka asgjë më shumë se ti. Përveç bizhuterive fantastike, pallateve, parave, titullit, privilegjeve mbretërore…nejse, detaje.
Artikuj të sugjeruar: