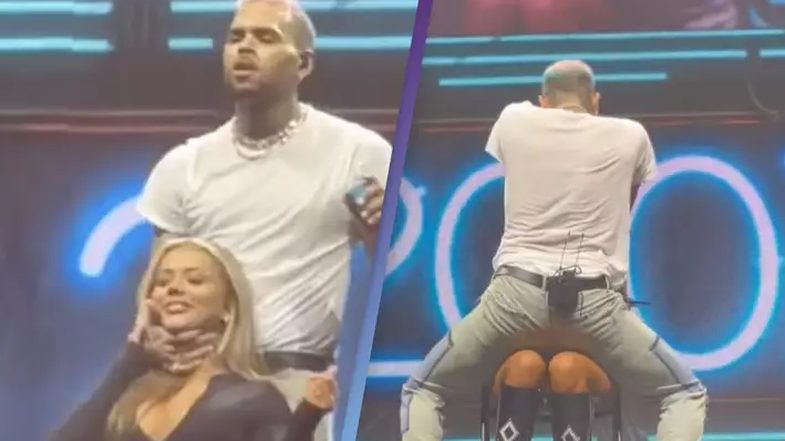 Chris Brown has started his tour in Europe and part of every concert is getting a fan on stage.
The chosen girl sits on a chair around which Chris Brown performs, lap-dancing (lap dancing) and other very sensual movements.
Among these movements, what has made people discuss and criticize the singer is the moment when he puts his hand around each girl's neck.
"This is so uncomfortable to watch. A man with a history of violence making these gestures!" someone wrote.
Like-minded people abound, especially on TikTok.
However, there are those who have completely different opinions. For example, hundreds of girls comment on how they "would do anything to be in the place of the selected girls at the concerts" or how "you got pregnant just watching the video".
Watch a video here and tell us what you think. Does the action seem excessive? Or too sexy?