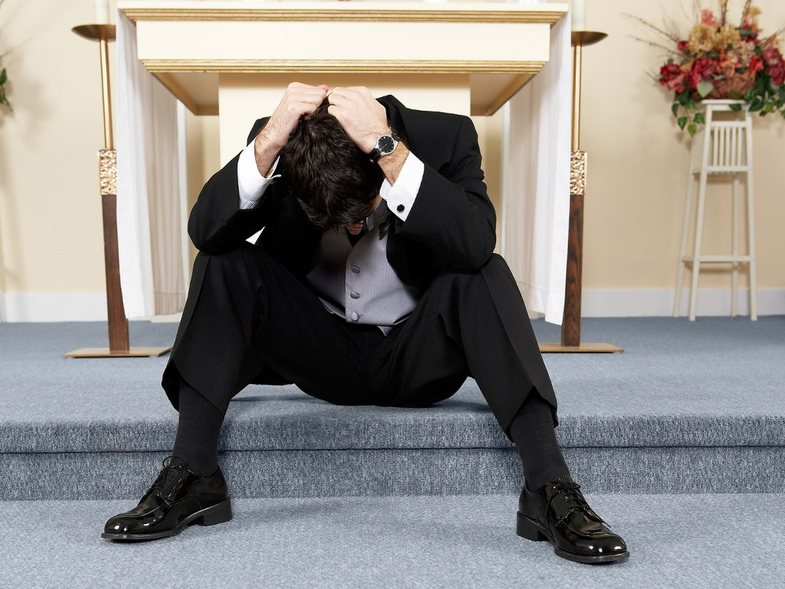 Reddit is slamming the man who walked out of his son's wedding after the latter only mentioned his stepson and not him during the wedding speech.
He revealed that he has not been "physically involved" in his son Justin's childhood since his split from his ex-wife and that he "had to travel a lot for work". He added that his ex-wife remarried and her new husband was "more available" than he was to Justin.
"During his teenage years, Justin started fighting with me saying that I prioritized work over him, that I was never there for the tough times even though I provided for him financially. He claims he is my son 'just legally' and I'm convinced that the stepfather is feeding him lies."
Over the past few years, he and Justin grew closer and began to rekindle their relationship. When he found out his son was getting married, the man "decided to offer to pay for the place, and Justin seemed very grateful for that."
"My wife and I attended the wedding and everything went well, except for the moment ... when Justin started giving a speech. He kept talking about his mom and his stepfather and didn't mention me anywhere, not even a single word of thanks . I was hurt and I felt devastated. I couldn't help but feel that way," he continued.
He then said he tried to keep his "calm" but eventually decided to "leave the wedding early".
"Justin called asking why I left so early, I said I was feeling sick, but he kept insisting until I told him I was upset that he didn't mention me in his speech. He thought it was funny that I was upset about it. I asked him to respect the way I was feeling, but he argued that he wouldn't lie to make me happy. [...] Before hanging up on me, he told me that he 'didn't owe me anything'."
In the comments section, Reddit users decided to take the boy's side.
"He really has no memory of you, so there's no way he can mention you in a speech," someone commented.