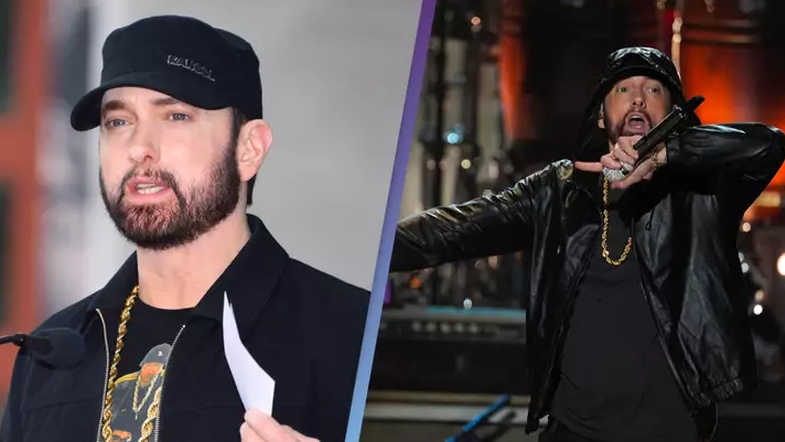 With many albums and meaningful lyrics, Eminem has dozens of songs that could be his favorites. But what tops the list for him is actually a pretty surprising choice.
The 50-year-old rapper has been making music for years since releasing his first solo album, Infinite, in 1996.
He is one of the most successful rappers with nearly 100 songs on the Billboard Hot 100 over the years.
Some popular Eminem songs include "Lose Yourself", "Not Afraid", "Crack a Bottle", "Mocking Bird", "Killshot" etc.
Some like these hits, others songs from lesser-known albums, and naturally fans have been curious to know which of his many songs Eminem likes best.
A fan had the opportunity to ask the rapper himself this question in 2020, when he attended a party organized by Spotify for the 20th anniversary of The Marshall Mathers LP.
People were able to ask Eminem all kinds of questions, from his favorite boxers to what show he was watching at the time, but many focused on his music.
Asked what his favorite song was, the rapper did not hesitate.
Instead of a chart-topper, he chose a song that appeared on his 2005 album, Curtain Call: The Hits.
The album includes songs like "Mockingbird" and "Stan", but Eminem chose "FACK" as his favorite song.
FACK – is basically a song about sex, sperm, orgasm and 'slipping' condoms.
People are saying they're "glad this song doesn't have a music video," so we're leaving the song with the lyrics here, so you can judge Eminem's choice for yourself: