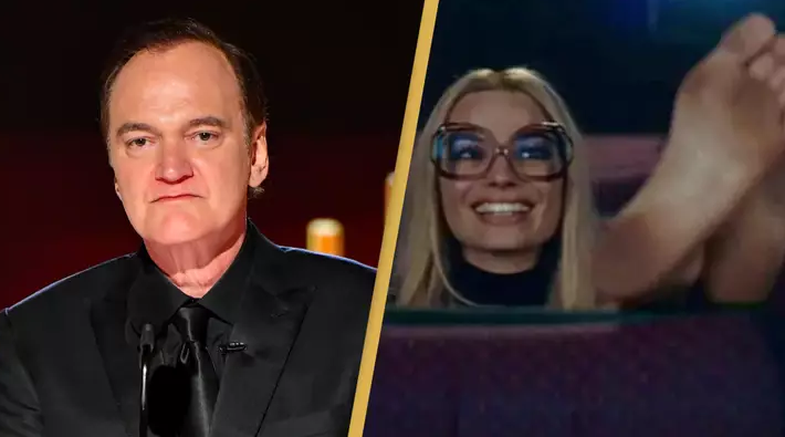 Quentin Tarantino has talked a bit about the apparent "fetish" for women's feet in his films.
*fetish - a form of sexual desire in which pleasure is strongly associated with a certain object or activity or a part of the body other than the sexual organs.
The director has been in the industry for years, and has produced some of Hollywood's biggest films.
Often, we see that directors in the industry have their own specialty - be it action, crime or rom-com. But Tarantino has made a wide variety of films in his time.
In the 00s, the director ventured into martial arts with Kill Bill, then into a more western theme with Django Unchained in 2012.
While the genres he covers can be a little bit of everything, there is something that is quite common in most of Tarantino's films.
Movies such as "Pulp Fiction" and "Once Upon a Time in Hollywood" have featured close-ups of women's legs, which has led to criticism over the years.
But Tarantino is not too bothered by them. In 2021, he said he "doesn't take" the comments seriously and that "it's just good directing".
"There are too many legs in many good directors' films. Other directors like Luis Buñuel, Hitchcock or Sofia Coppola have been accused of the same thing before," he added.
At the 2020 Screen Actors Guild Awards, Brad Pitt won Best Supporting Actor for his role in Once Upon a Time in Hollywood.
During the speech, the actor somehow mentioned Tarantino's "obsession" with his feet.
"I want to thank my actors, Leo [DiCaprio], Margot Robbie, Margot Robbie's legs, Margaret Qualley's legs, Dakota Fanning's legs," he joked.