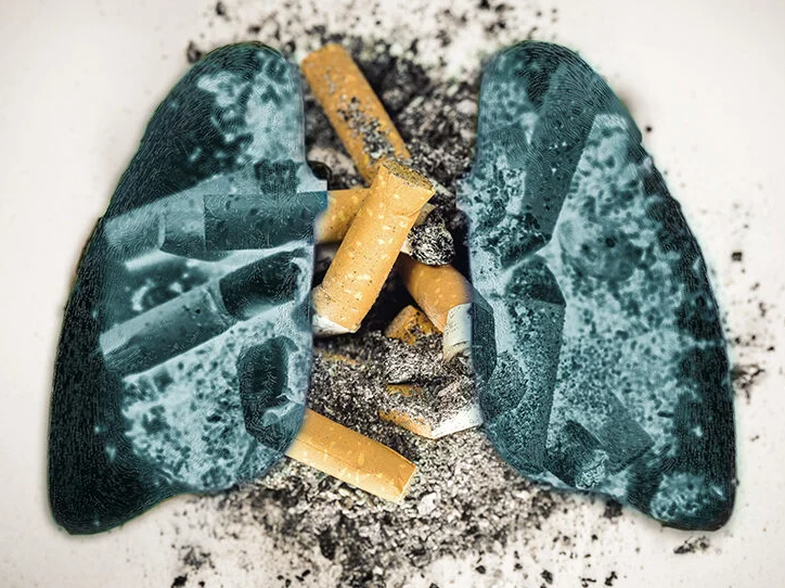 Smoking can cause serious health problems such as cancer and heart disease. But it can also affect your appearance – including your skin.
Smoking causes blood vessels to narrow, reducing the flow of oxygen and nutrients to the skin. People who smoke have less collagen and elastin fibers, proteins key to skin health and firmness.
Meanwhile, tobacco smoke is linked to pigmentation that can make your complexion appear paler or even blotchy.
Plus, smoking can cause premature wrinkles and worsen skin conditions like psoriasis or eczema.
So what happens to your skin when you quit smoking?
Almost all the organs in your body would benefit from quitting smoking, but for the moment we will talk about the skin.
#1 – Improves skin texture and pigmentation
According to a 2012 study, quitting smoking can reduce age spots, redness, and certain pigmentation problems.
#2 - Signs of aging are reduced
A small 2010 study concluded that quitting smoking led to a 13-year reduction in participants' "biological age." The researchers based this number on factors such as brightness, elasticity and skin color.
Megjithatë, nevojiten më shumë kërkime për të kuptuar plotësisht se si lënia e duhanit ndikon në rrudhat ekzistuese.
#3 – Ndikohet prodhimi i kolagjenit
Pirja e duhanit dëmton prodhimin e kolagjenit, por ky proces mund të rikthehet pas lënies së duhanit.
Në një studim të vogël të vitit 2019, studiuesit zbuluan se lënia e duhanit çoi në riaktivizimin e prodhimit të kolagjenit në trup.
Pas sa kohësh nga lënia e duhanit, shihen rezultate?
Shenjat e njollave të moshës dhe hiperpigmentimit mund të ulen brenda një muaji pas ndalimit të duhanit. Ndryshime të tjera fillojnë të bëhen të dukshme rreth 4-12 javë pas lënies së duhanit.
Këshilla të tjera për t'i rikthyer shkëlqimin lëkurës:
- Mbajtja e një diete të ekuilibruar
- Stërvitja
- Gjumi i mirë
- Kremi kundër diellit
- Mbajtja e një rutine të rregullt të kujdesit të lëkurës
- Carrying out suitable treatments for specific skin problems
Source: Healthline