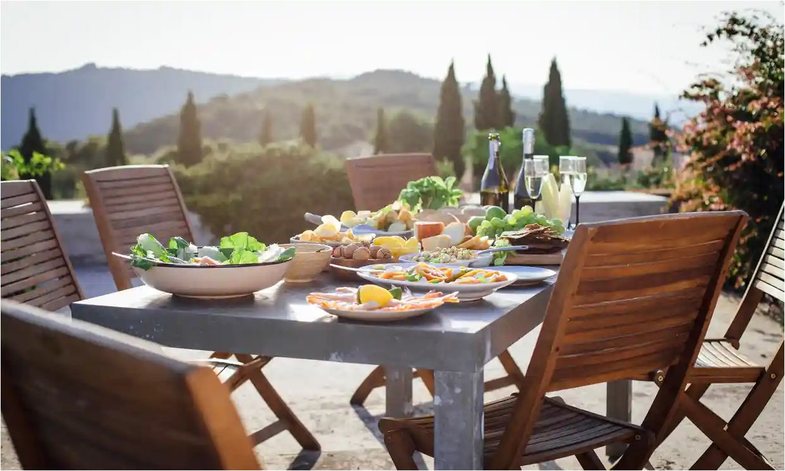 A Mediterranean diet of nuts, seafood, whole grains and vegetables can cut the risk of dementia by almost a quarter, according to research that could pave the way for new preventative treatments.
The data suggest that eating more plant-based foods may have a "protective effect" against dementia, regardless of a person's genetic risk.
Study author Janice Ranson, a researcher at the University of Exeter, said: "Findings from this large population-based study highlight the long-term brain health benefits of eating a Mediterranean diet, which is rich in fruit, vegetables, whole grains and healthy fats."
The report, published in the journal BMC Medicine, is based on data from more than 60,000 individuals from the UK Biobank, an online database of medical and lifestyle data from more than half a million Britons.
Considered for years as the best diet in the world, the Mediterranean diet was first introduced in 1993 along with its food pyramid. There is no fixed list of products, because each Mediterranean region adapts it based on its gastronomic tradition.
The commonality of the Mediterranean regions, of which our country is a part, is the wide range of foods: vegetables, fruits, seeds, cereals, olive oil, yogurt, cheese, fish, eggs and wine. The secret of the Mediterranean diet lies in the freshness of the food; they must be organic and in season. The Mediterranean diet allows small amounts of meat and sweets and is always accompanied by physical activity.
The Mediterranean diet is more of a lifestyle than an actual diet. Below is a simple guide:
- Seasonal fruits and vegetables every day.
- Every day whole grains (wheat, corn, rice, oats, barley), beans, lentils, chickpeas.
- You should eat fish and seafood two to three times a week.
- Nuts, almonds, sesame, pumpkin seeds and spices such as oregano, rosemary, thyme, etc. should be part of your diet.
- Red meat and sweets should be in small quantities.
- Use of olive oil.
- Controlled consumption of red wine and herbal teas.
- Physical activity.