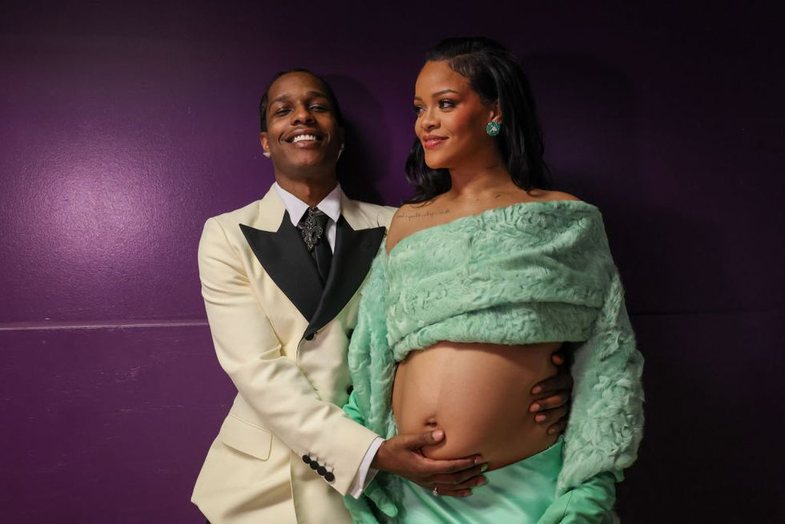 Rihanna shone at the Oscars in not one, not two, but three stunning outfits.
The singer first appeared on the champagne red carpet in an outfit by Alaïa, which consisted of dark brown leather leggings, a long skirt and a tight, slightly sheer top with a closed collar.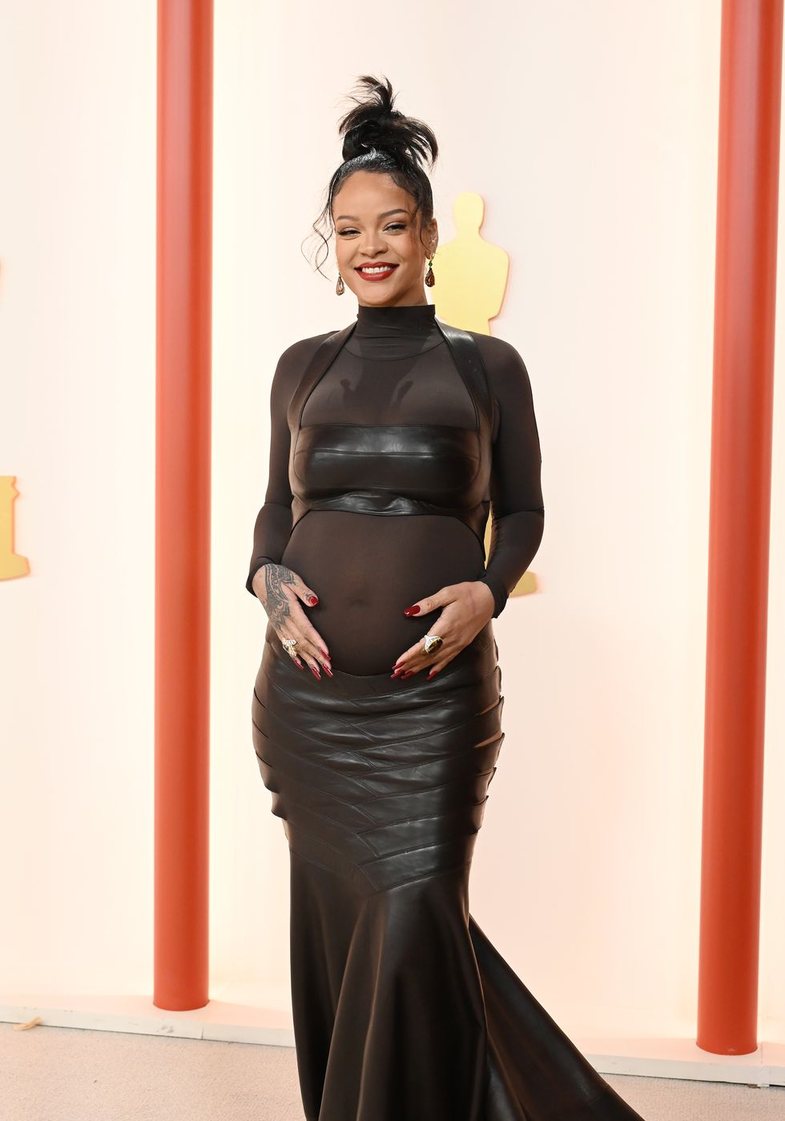 The skirt stood out because of the scars on the side of the legs.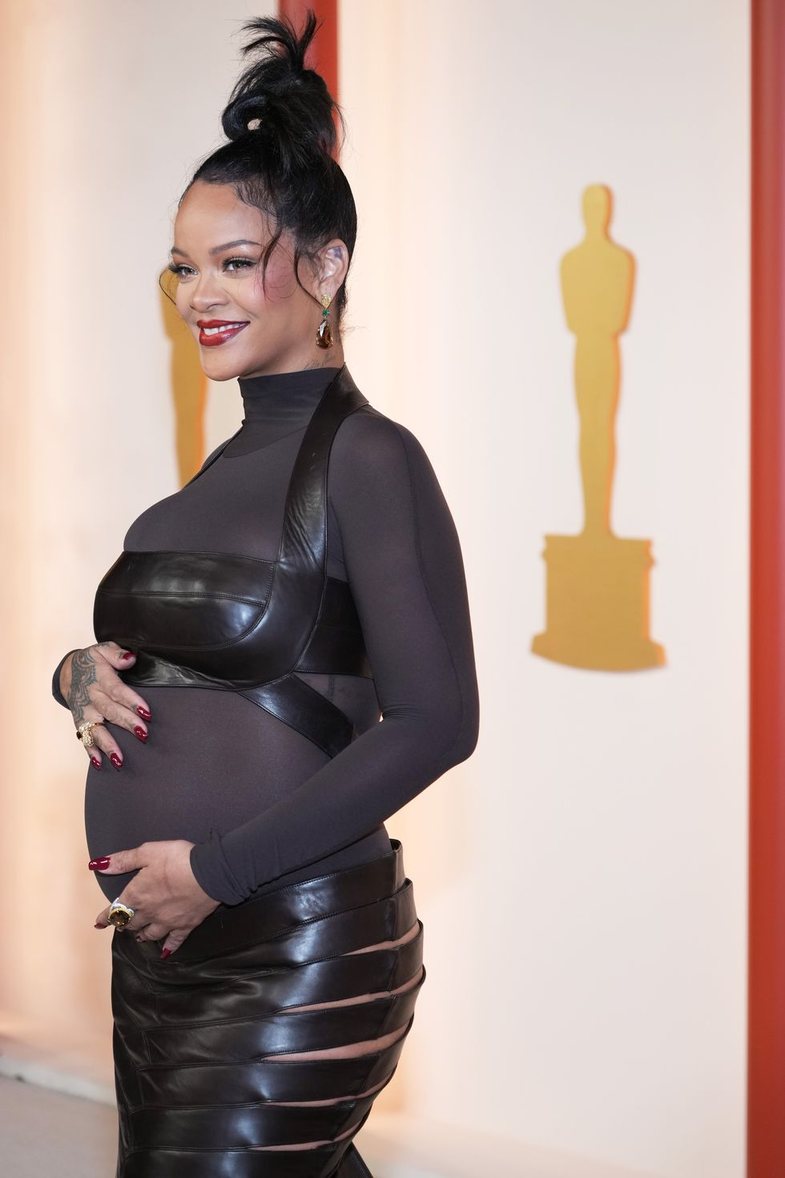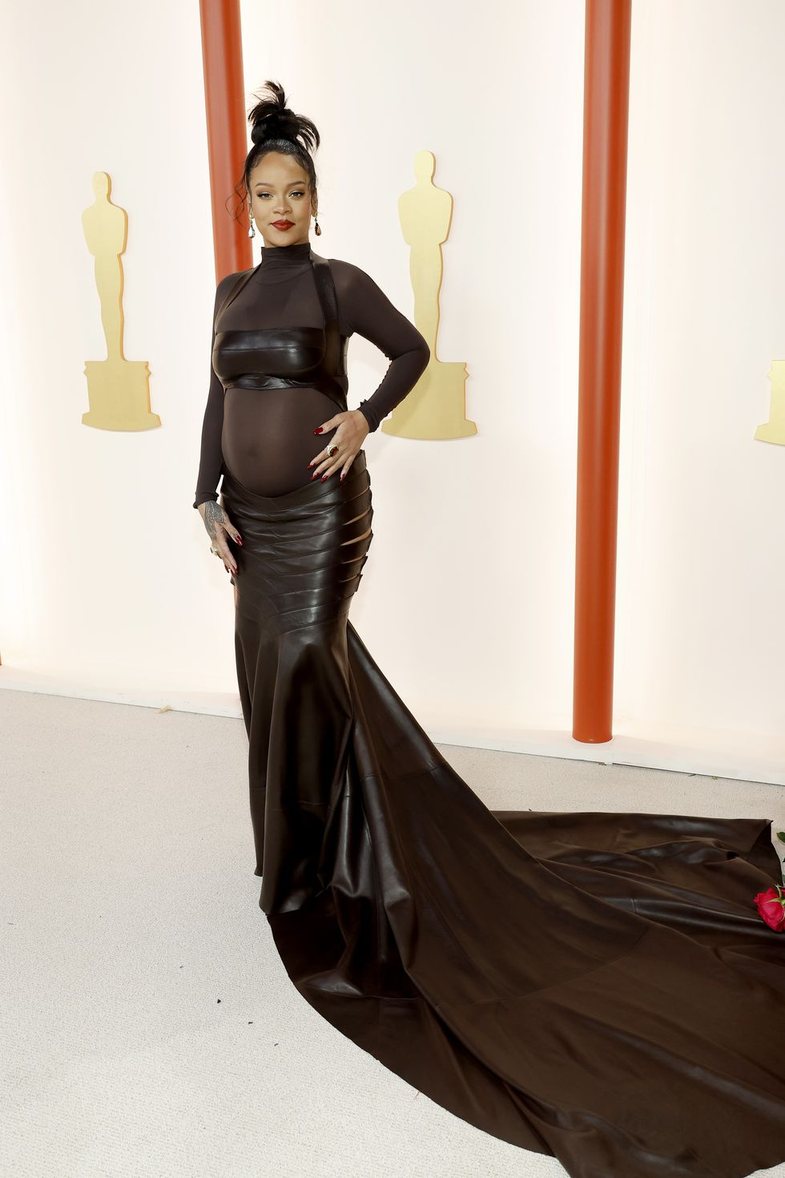 After the red carpet, Rihanna took the stage to perform her song "Lift me up" from "Black Panther: Wakanda Forever". For the song, which was nominated in the "Best Original Song" category, Rihanna appeared in an outfit that consisted of black pants embroidered with gold flowers and detailed recipes that "poured" like a curtain over her rounded stomach.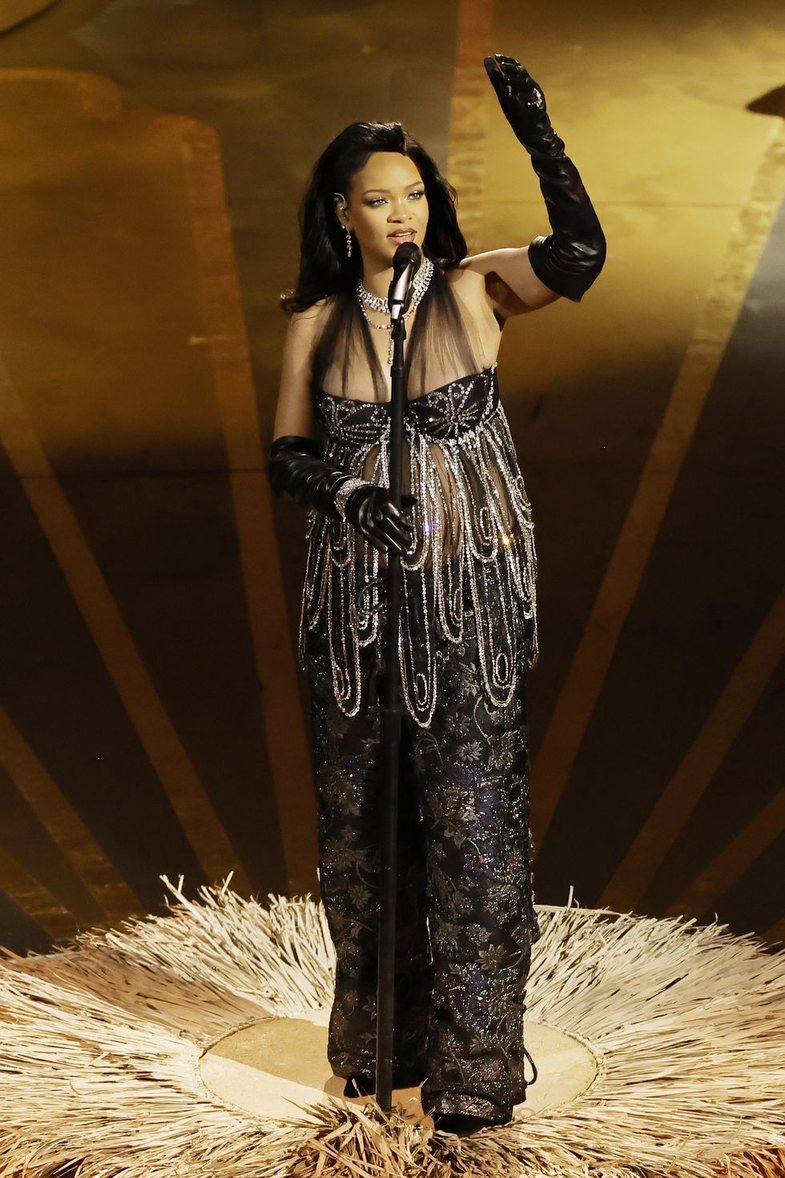 The dress was made especially for Rihanna by Maison Margiela by John Galliano.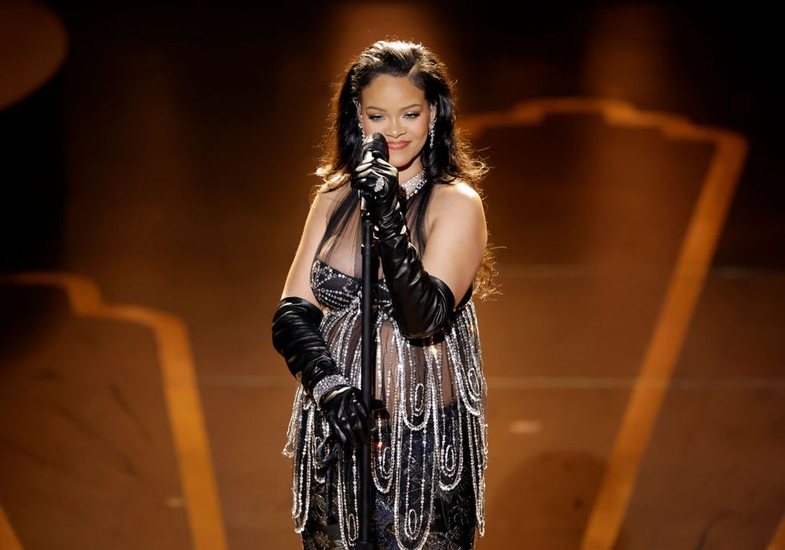 After finishing the performance, Rihanna returned to her seat in a custom-made Bottega Veneta look, which included a silk bodice and skirt and green gloves.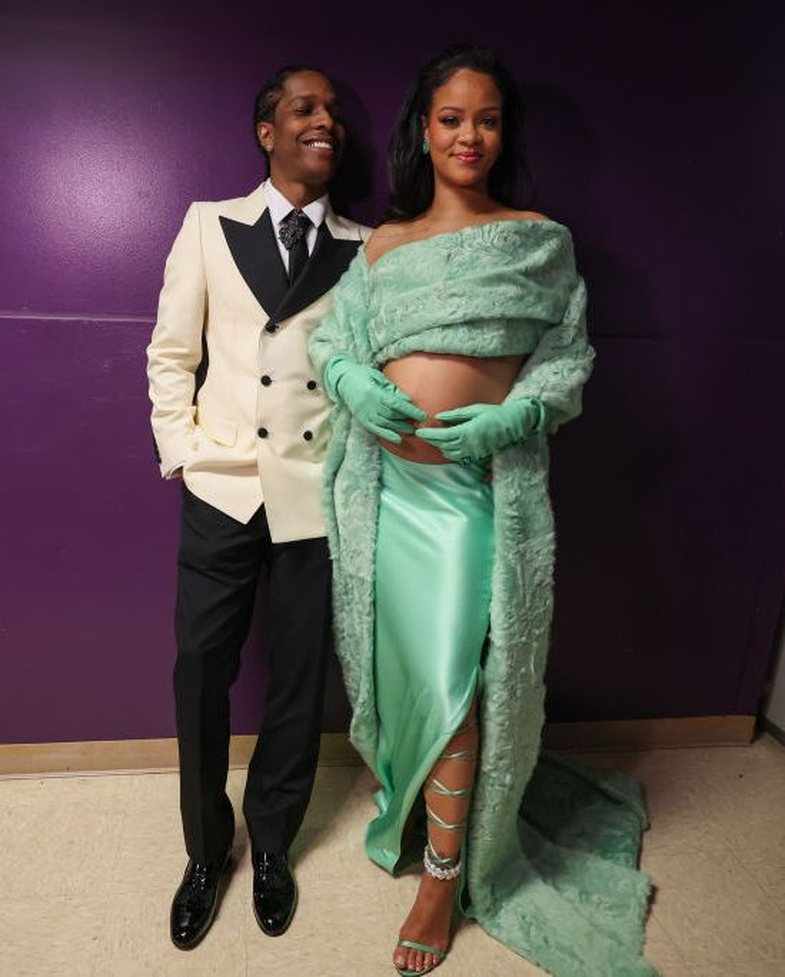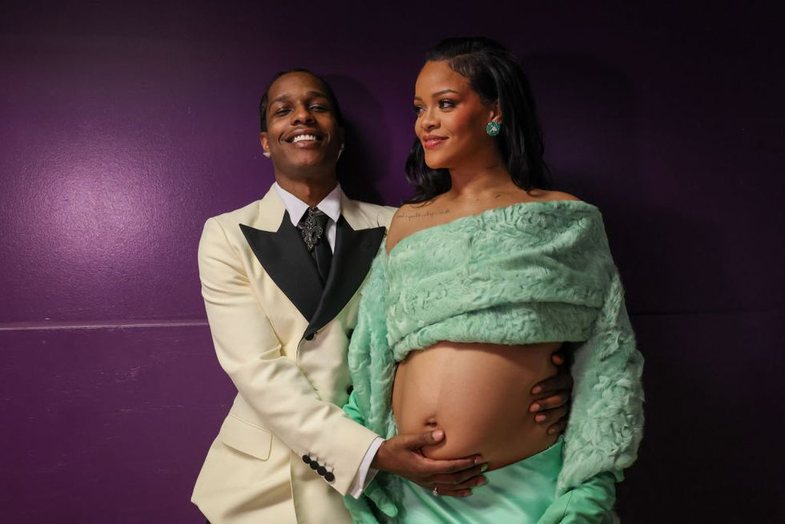 Now select: