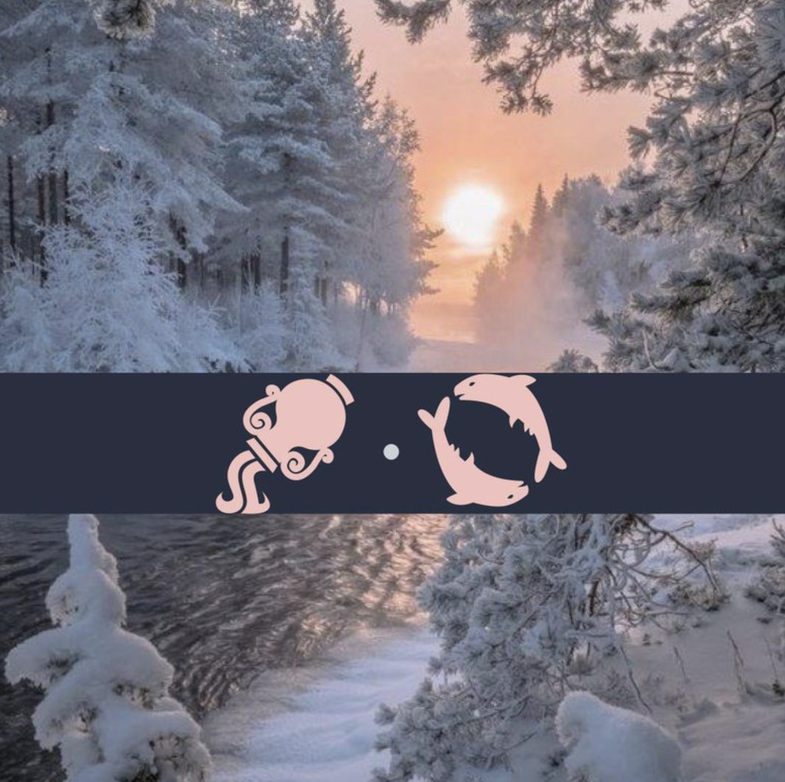 Aquarius
We know, these last two years have not been easy for you, as you have experienced great changes. Also this month, Saturn helps you focus on your goals, which may be related to love or education. But, despite the difficulties, he looked to 2020. How many goals have you achieved?
Saturn pushes you to take a big step, but all the while, you may encounter difficulties, as you have experienced several eclipses and many changes. But, their effects have faded and very soon, you will see light at the end of the tunnel, as February is filled with action and productivity.
Thanks to the influence of Mercury, which will be in a favorable position on February 6, you will take the right direction and experience a fairly stable situation. Also, the Full Moon in Leo helps you take the right actions in terms of love and career.
If you are dating someone and you are serious about it, you will decide if this person belongs in the future. If you are not in a relationship that gives you happiness, you will find the courage to leave and leave it behind.
But this Full Moon can also affect business and career. You will appear in various job interviews, and you can create very interesting and profitable partnerships and collaborations. You can collaborate with a lawyer, publicist, or someone in similar professions.
Urani do të të sjellë disa situate të papritura, duke të testuar dhe situatat mund të përfshijnë: dashurinë, familjen, pajisjet teknologjike.
Ndërkohë, 14 shkurti të sjell dy aspekte: një sfidues, ku mund të hasesh me disa probleme shëndetësore dhe me një koment të papërshtatshëm dhe lëndues nga një person që ti e vlerëson shumë. Këshilla jonë? Merre parasysh komentin, por mos e lejo të përcaktojë personalitetin tënd.
Kemi dhe aspektin e mirë: Afërdita e qejfit, luksit dhe dashurisë do të takohet me Neptunin, i cili e çon lidhjen dhe marrëdhënien tënde në një tjetër nivel. Nëse këtë Shën Valentin nuk ke një partner, mos hezito ta llastosh veten me një dhuratë.
Hëna e re e 19 shkurtit të sjell një mundësi të re për financat e tua. Është çasti i duhur për të kërkuar një rritje page, apo për të marrë në dorë një projekt të ri që do të të sjellë më shumë para. Duke qenë se Saturni do të jetë më pranë diellit, kompania ku ti punon "do ta lëshojë sadopak dorën", por jo në shifrën që ti pret.

Peshqit
Ndërkohë që i afrohemi ditëlindjes tënde, gjithnjë e më shumë ti po tregon maturi në jetën tënde dhe në raport me ata që të rrethojnë. Je gati për më shumë përgjegjësi, në mënyrë që të arrish në nivele të tjera. Këto mundësi do të arrijnë shumë shpejt, ndaj qëndro i/e përgatitur.
Ky muaj dhe Hëna e re të bën të mendosh për nisjen e biznesit tënd. Ka kaq shumë mundësi fantastike, të cilat i përshtaten karakterit dhe dëshirave të tua. Blerja e një shtëpie, martesa, një fëmijë, publikimi i një libri; këto e shumë ëndrra të tjera mund të realizohen gjatë kësaj kohe. Kjo Hënë e re është vendimtare në jetën tënde, ndaj shfrytëzoje në maksimum.
Nëse ke lindur në shkurt, do të ndikohesh shumë nga Saturni, i cili do të të lodhë më shumë se zakonisht. Gjatë këtij muaji, kujdesu që të flesh mirë, të ushqehesh dhe të ndjekësh një rutinë më të shëndetshme.
Ndërkohë, data 5 shkurt mund të të sjellë një projekt të ri, fitimprurës. Megjithëse, Urani ngatërrestar do të të sjellë ca vonesa në takime, ndonjë shtyrje fluturimi, apo edhe ndonjë keqkuptim të vogël. Gjatë kësaj kohe, bëj kujdes që të mos firmosësh kontrata, pasi nuk është çasti më i mirë. Koha më e mirë, është pas 12 ditësh, ku mundësi të arta të presin, si dhe një bashkëpunim shumë i mirë.
Tani, është momenti i dashurisë! 14 shkurti të sjell një shumë argëtim dhe dashuri, si dhe gjatë kësaj periudhe do të duash të ndryshosh flokët, të provosh teknika të reja makeup-i, apo stil tjetër veshjeje. Më pas, më 15 shkurt, Afërdita shkon te Peshqit dhe personi yt i zemrës do të të shprehë dashurinë në mënyrën më të ngrohtë dhe romantike.
Plan something special and think about your partner's wishes. If you're single and recently hurt by a breakup, take care of yourself, order a bouquet of flowers, and hang out with your single friends.
February is busy, so the 16th doesn't hold many surprises. Thanks to the interaction of Saturn and the Sun in Aquarius, you will have little energy and low self-confidence. If someone hurts you with harsh words, do not let the words penetrate your mind.
This month, you will have an important meeting and it will go very well. In the meantime, don't forget to pay attention to your health, sleep and mental health. New responsibilities will be entrusted to you, so you must be in top shape.