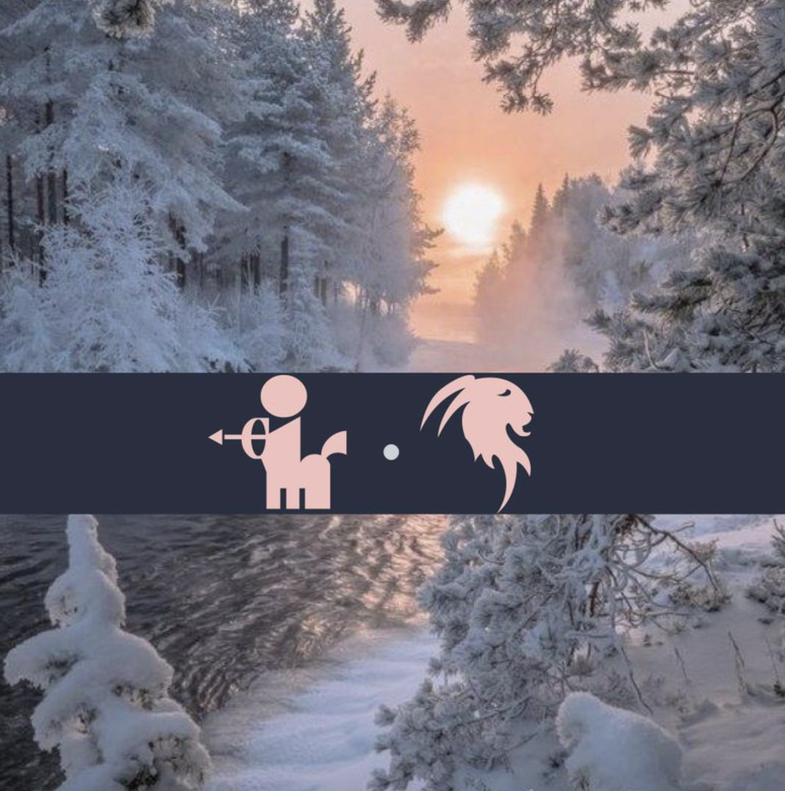 Sagittarius
Although there are only 28 days, February is packed with action and features: travel, romance and some small home investments.
February immediately introduces you to the Full Moon in Leo, and this means a new opportunity to travel the world, as this month is a key element in your desire to discover new cultures and places.
However, troubled Uranus faces some irritating challenges, especially with technological equipment. Save your phone, laptop and everything you use in the age of technology. Also take care of your privacy on social networks. This Uranian power can also affect the projects you are working on, as you may suddenly find yourself stuck on an idea or task. Your career will have two very important dates that you should remember: February 17 and 22!
During this month, you may also face health concerns, due to insomnia, malnutrition, or long hours at work. Take care of yourself and treat your body and mind with love. If your birthday falls on December 8, plus or minus 5 days, you will feel the effects of Saturn a lot.
Një bashkëpunim i bukur dhe frytdhënës do të shfaqet në horizont, i cili mund të kthehet edhe në një raport të këndshëm romantik. Meqë ra fjala, Shën Valentini të gjen në një pozitë shumë të mirë romantike.
Dashuria bekohet nga bashkëveprimi i Afërditës dhe Neptunit te Peshqit, ndaj një mbrëmje magjike, e mbushur me dashuri dhe llastime të pret. Me shumë gjasa, do të duash privatësi, ndaj mund ta festosh me personin e zemrës, në shtëpi.
Megjithatë, do të përballesh edhe me ca probleme të vogla, që do të kërkojnë të vendosësh dorën në kursimet e tua. Një defekt në makinë, apo investime të nevojshme në shtëpi, do të të detyrojnë të shpenzosh disa para.
Shpenzimet me shtëpinë mund të lidhen edhe me investimin në blerjen e një shtëpie, ose rinovimin e banesës. Mund të jesh gati për hapin e madh, të cilin të sugjerojmë ta marrësh në datën 19 shkurt.
Ndërkohë, data 17 shkurt është një ditë e artë për të kryer një intervistë, për të prezantuar një ide gjeniale tek eprorët, apo për të bërë një prezantim te një klient potencial. Gjithçka që lidhet me biznesin dhe karrierën do të ecë mbarë në këtë ditë.

Bricjapi
Të gjithë e kanë vënë re sa shumë ke punuar, Bricjap dhe më 5 shkurt, do të marrësh disa lajme shumë të mira që lidhen me financat. Me shumë mundësi do të vjelësh frytet e përkushtimit tënd të vazhdueshëm dhe financat e tua do të arrijnë në një fazë shumë të qëndrueshme. Do të përballesh me disa çështje që lidhen me paratë në 4 dhe 10 shkurt.
Çështja mund të lidhet edhe me një pagesë të majme që je i/e detyruar të kryesh dhe kjo do të të kapë pak në befasi, gjithsesi, do ia dalësh! Kjo periudhë pak kaotike do të marrë fund në 25 mars, ndaj le të rikthehemi në 14 shkurt, në ditën e Shën Valentinit, e cila do të sjellë më shumë afrimitet për të dashuruarit, por jo pa sfida.
Saturni të risjell probleme financiare dhe të rikujton disa premtime të pambajtura. Kjo periudhë do të të përballë me lodhje dhe ndjeshmëri të lartë ndaj kritikave, ndaj do të lindin edhe disa debate.
But there will be no shortage of surprises, so on February 14 and 15 you will face some very beautiful romantic moments, where you will create a much deeper and solid connection with the person of your heart. During this period you can plan a romantic getaway with your sweetheart, somewhere far away, with a glass of wine, chestnuts and a bonfire.
The new moon on February 19 brings to your attention an old contract, which you will sign soon and you will have to take very seriously. But, despite the work, this month also brings you healing and transformation. If you've been putting off a medical visit, now is the time to do it.
During this period, manage finances, think about love and why not, travel and visit new places.
We are not worried about work.