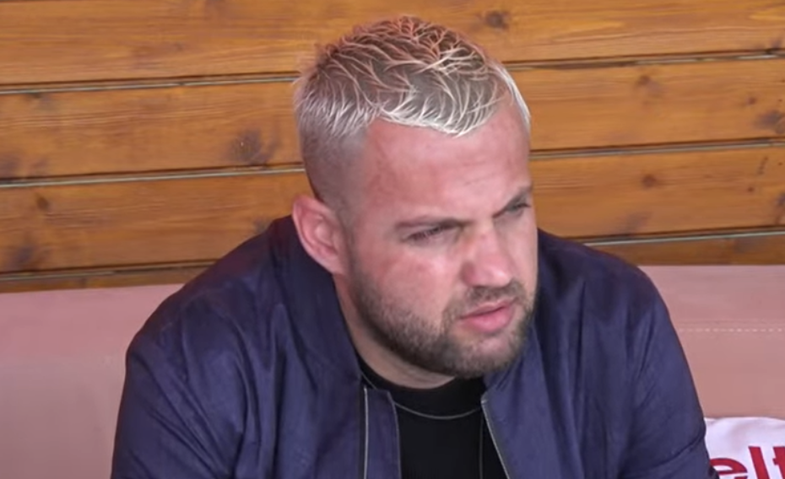 Hey, hello #luizitors!
Today we woke up curious, we looked for Luiz's ascendant and we found it. Before we go, what sign do you think he is, based on his character traits?
Correct answer: Aquarius!
Now, Louis is a Cancer whose primary qualities are: manipulation of situations, sensitivity and sense of humor. His Ascendant, Aquarius, has the following characteristics: innovation, foresight, ingenuity. Nice so far!
What happens when these signs come together?
According to Greek mythology, it is a perfect combination of the Moon and Uranus. The Moon is worthily represented by Artemis, and Uranus is the lord of the sky, the father of the Titans. So, from here we understand that we are dealing with an almighty duo!
We have seen Luiz often say that he is leaving Kiara, there is no going back. In fact, according to the horoscope, it is somewhat true and this is thanks to the presence of Aquarius. The Ascendant helps Cancer to balance feelings, because Cancer is known as a sign that experiences a lot of emotions and often gets upset with others because they don't understand these emotions.
When he joins Aquarius, he manages to detach a little from this whirlwind of feelings and reflect. In other words, Luizi must reach a point where he can appear cold and unreadable in front of Kiara.
Nga ana tjetër, Ujori e bën Gaforren më të shoqërueshme dhe në fakt, Luizi di të depërtojë kudo dhe ta gjejë gjuhën, (për keq apo për mirë) me këdo!
Ujori gjithashtu bën të mundur që Gaforrja të arrijë qëllimet, ëndrrat dhe të mos ketë limite në realizimin e tyre.
Le të flasim për intuitën! Vetë Ujori ka super intuitë, është i paparë për të vënë re çdo ndodhi përreth. Nuk ka asgjë që i shpëton radarit të një Ujori, por edhe Gaforrja që "lexon" ndryshimin e energjisë është sërish super intiutive dhe ndaj Luizi i bie lapsit dhe gjen sekretet e produksionit dhe jo vetëm. ;)
Por, dyshja Gaforre – Ujor shfaqet edhe në pamjen e jashtme:
Personi mund të jetë i gjatë dhe me sy blu ose jeshilë. Po, e dimë që ju erdhën në mendje sytë e Luizit.

Gjithashtu, një veçori tjetër është: Dashuria për ushqimin! Zakonisht, njerëzit që kanë këtë kombinim qiellor janë shumë të dhënë pas ushqimit dhe gatuajnë shumë mirë, si gatuan Luizi për veten dhe për Kiarën.

Për sa i përket dashurisë, njerëzit që kanë këtë kombinim, vdesin për vëmendje dhe duan që t'i bëjnë mirë njerëzit që kanë përreth. Zakonisht, duan të rrinë me persona që tërheqin vëmendje dhe kthejnë koka, në mënyrë që sytë të drejtohen edhe tek ta.
Gaforret me ashendentë Ujor duan një partner që i adhuron fëmijët, por në shumicën e rasteve, duan që të bëhen prindër në një moshë të vonë (Ujori jo gjithnjë i ka prioritet fëmijët).
So, we found out why Luiz is "cooked" like that! We hope to wake up again with such ideas, to find the ascendancy of Maestro, Olta, Kristi and all in turn.
Suggested Articles:
Copyright Anabel.al / Reprinting without the permission of the editors is prohibited.