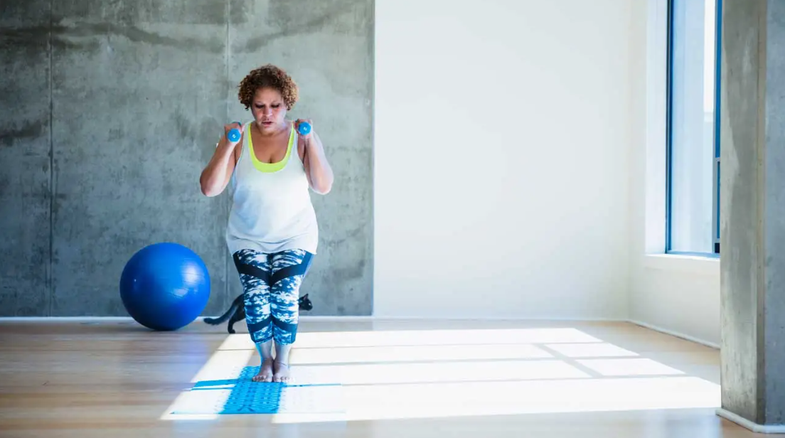 The first thing you need to do when you want to lose weight is to have realistic expectations.
For this, you may need to understand what a healthy rate of weight loss is.
Weight loss occurs when you consistently consume fewer calories than you burn each day.
You need to create a negative calorie balance to lose weight. The degree of this calorie deficit affects the speed of weight loss.
For example, consuming 500 fewer calories per day for 8 weeks is likely to result in greater weight loss than eating 200 fewer calories per day.
However, be sure not to make your calorie deficit too large, as you can risk nutrient deficiencies and other health problems.
Moreover, you will also lose weight in the form of muscle mass and not in the form of fat mass.
Other important factors affecting weight loss
gender
Your fat-to-muscle ratio greatly affects your ability to lose weight.
Women typically have a higher fat-to-muscle ratio and generally burn 5-10% fewer calories than men at "rest". Thus, men tend to lose weight faster than women who follow an equal calorie diet.
Age
Një nga shumë ndryshimet trupore që ndodhin me plakjen janë ndryshimet në përbërjen e trupit - masa e yndyrës rritet dhe masa e muskujve zvogëlohet. Prandaj edhe humbja e peshës vështirësohet me kalimin e moshës.
Gjumi
Gjumi ka tendencë të jetë një komponent i anashkaluar por vendimtar i humbjes së peshës.
Humbja kronike e gjumit mund të pengojë ndjeshëm humbjen e peshës dhe shpejtësinë me të cilën humbisni kilogramë.
Është treguar se vetëm një natë privimi i gjumit rrit dëshirën tuaj për ushqime me kalori të lartë dhe të varfra në lëndë ushqyese, të tilla si biskota, ëmbëlsira, pije me sheqer dhe patatina.
Faktorë të tjerë
Disa faktorë të tjerë mund të ndikojnë në shkallën tuaj të humbjes së peshës, përfshijnë: ilaçe si ato kundër depresionit apo antipsikotikë të tjerë; gjendje shëndetësore si tiroidet etj., mënyra si ushqeheni dhe sigurisht, gjenetika.
Aiming to lose 0.45–1.36 kg per week is the safest and most sustainable way to achieve your goals.
Source: Healthline