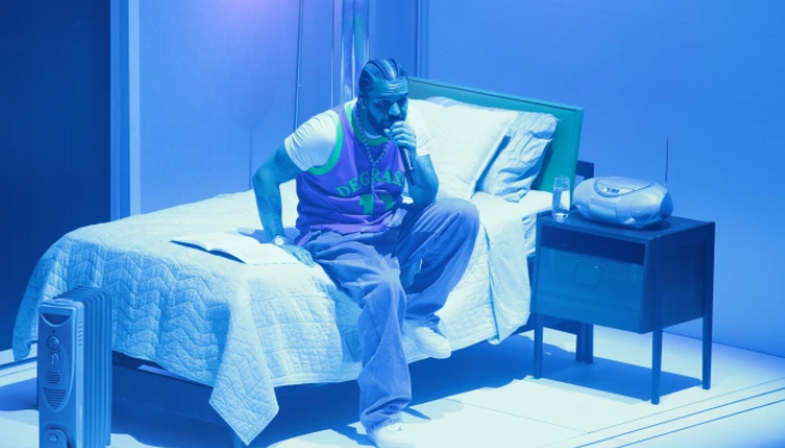 Drake's second concert for SiriusXM at the Apollo Theater in Harlem, New York, on Sunday, January 22, was cut short after a fan fell from the venue's balcony into the audience below.
According to Insider, the incident happened about 90 minutes into the show, after 21 Savage joined Drake on stage to perform songs from their album. Before they started performing, a man fell from the second floor near the orchestra area, knocking out some of the venue's lighting.
The concert was stopped for about 15 minutes while security and the rest of the staff made sure the person who fell was OK and the lighting was adjusted.
A representative later said no one was injured in the incident.
Drake and Savage then resumed the show, performing songs from their 2022 album Her Loss.
Source: Variety