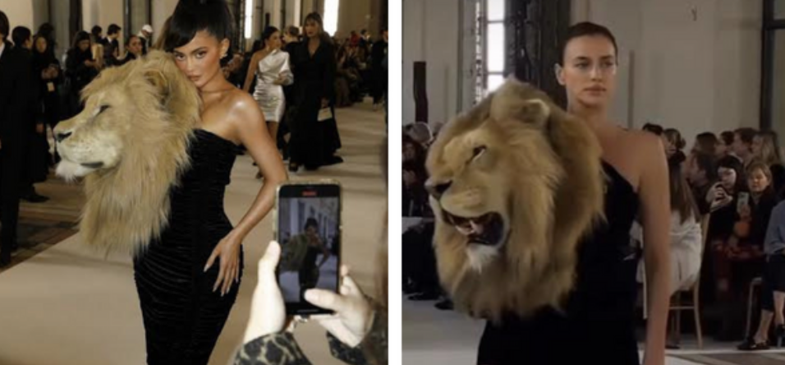 The internet was still reeling from Kylie's appearance at Fashion Week in a black lion head dress when posts flooded in showing the (now viral) moment Kylie spotted model Irina Shayk, who was also wearing the black lion head dress lion.
Even though she knew Irina was going to present the dress, Kylie's reaction was still fantastic.
And here are the reactions of the internet:
In Schiaparelli's collection, presented at Paris Fashion Week, in addition to the lion's head, there were also other models with animals, a wolf's head and another with a leopard. The brand explained that although the animal heads looked super real, they were still fake and no animals were harmed to create this collection.
Suggested articles: