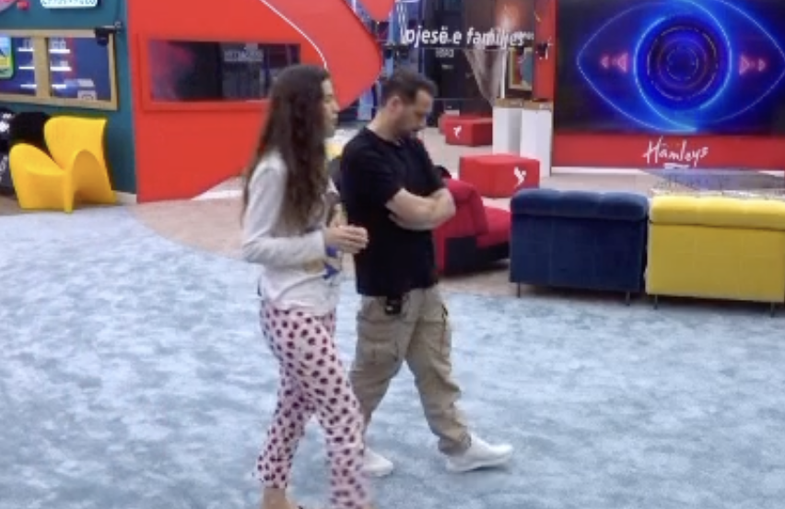 Diola Dosti, in a conversation with Bjordi, shared her experiences when she was on the verge of divorce from her ex-husband. She confessed without gloves that it was a very difficult period in her life and that she thought the worst.
"I, for example, 3 years ago when the divorce took place, I really thought about everything that would lead to my non-existence. I just wanted to disappear, because I couldn't accept the reality", said Diola.
She also said that the girls were her greatest strength.
"Më kanë dhënë shumë forcë vajzat. Ato ishin fryma dhe arsyeja kryesore pse unë marr frymë ende, pse jam gjallë sot. E pastaj, kuptova që kjo që më ndodhi, ishte ajo që më duhej, sepse aty kuptova se sa e fortë jam. Nuk ke zgjedhje tjetër përveçse të jesh e fortë", rrëfeu ajo.
Në mars të vitit 2022, Diola ka folur për divorcin në një intervistë në Skype dhe u shpreh se divorcin e kishte kërkuar ajo, pas 12 viteve martesë dhe 3 vajzave që ka me ish-bashkëshortin. Asokohe, Diola u shpreh se 5 minuta pas divorcit, e ka ndarë lajmin në Facebook, ndryshe nga shumica e grave që mundohen ta mbajnë të fshehtë këtë ngjarje.
Megjithatë, pranoi se nuk ka qenë aspak e thjeshtë. "Divorci nuk është i lehtë, unë e kam thënë disa herë edhe në momentet që ne flasim tani, unë konsultohem me një psikologe. Nuk është e lehtë të jesh 12 vite me një njeri që e ke dashur fort dhe vjen një moment që duhet t'i japësh fund. Nuk është diçka që ndodhi tani dhe kaq. Është diçka e menduar. Unë kam pasur një martesë kundër prindërve të mi dhe nuk është diçka e lehtë që unë të kthehem tani dhe ti them që ju keni pasur të drejtë dhe unë gabova tani", ka thënë Diola.