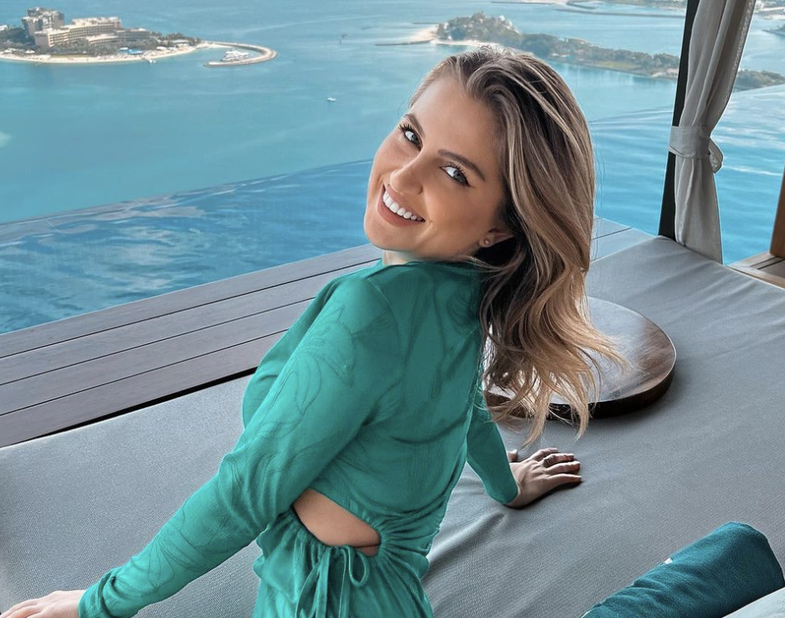 Beniada Nishani was one of the most interesting characters of the first edition of "BBVA" and now, she did not hesitate to share a message where she "advises" residents on how to experience the experience inside the famous house.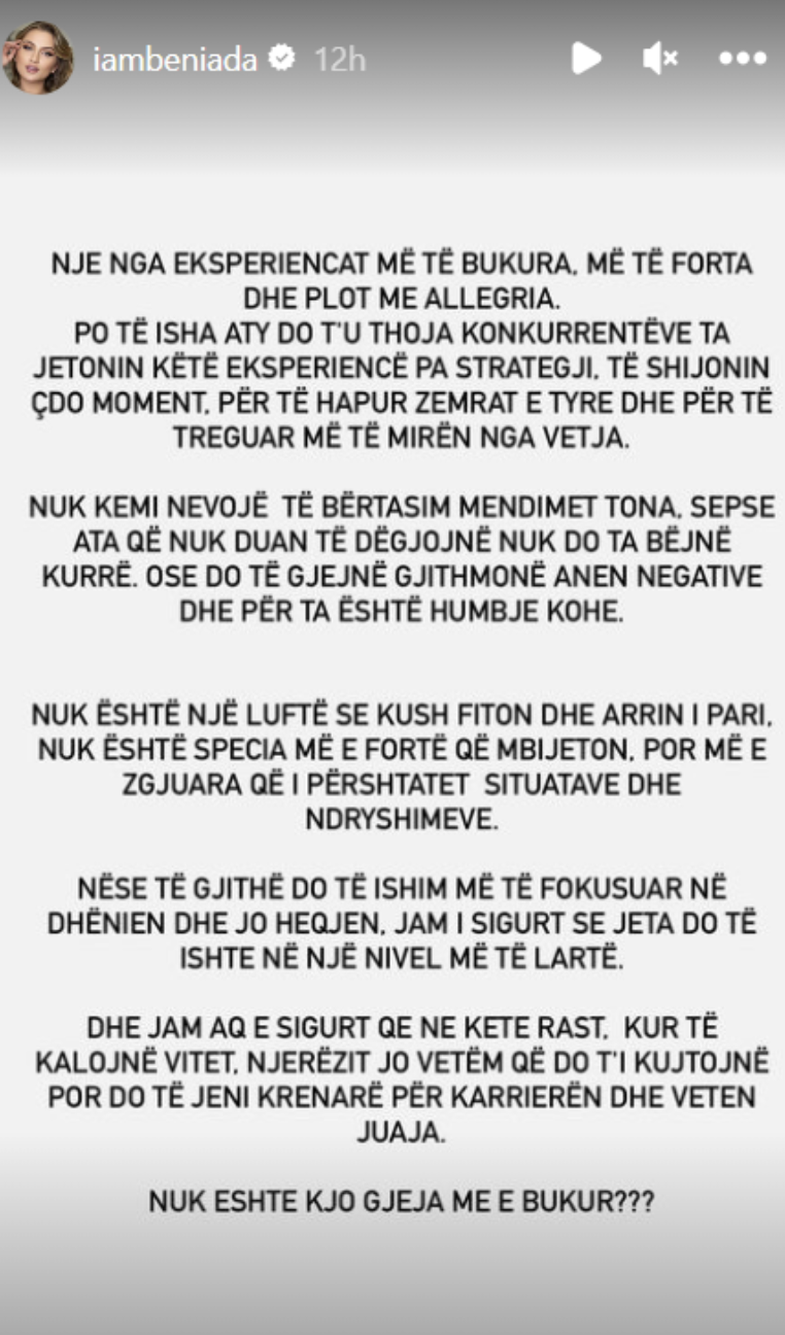 "One of the most beautiful, strongest and full of joy experiences. If I were there, I would tell the contestants to live this experience without strategy, to enjoy every moment, to open their hearts and show the best of themselves", wrote Beniada in a post on Instastory.
Further, he expressed:
"We don't need to shout our thoughts, because those who don't want to listen, never will. Or they will always find the downside and for them it is a waste of time. It's not a fight about who wins and who gets there first. It is not the strongest species that survives, but the smartest that adapts to situations and changes".
"If we were all focused on giving and not taking away, I'm sure life would be at a higher level."
"I am equally sure that in this case, when the years pass, people will not only remember them, but you will be proud of your career and yourself. Isn't this the most beautiful thing?", Beniada concluded the post, giving the significant message that "BBVA" is an experience that creates beautiful memories and not a battle.