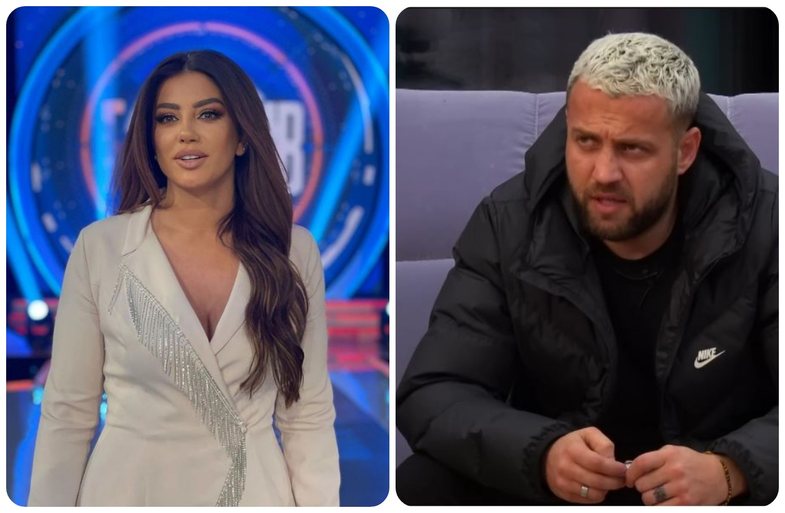 The residents of "Big Brother VIP Albania 2" were asked to discuss the residents of the previous edition. One of the questions - given by the production - was "Victimization or the game of Arjola", referring to the fact that the former competitor was often affected by children.
All the residents - specifically Amos, (to some extent) Olta, Diola, Tea, Deamishel and Kiara - were of the opinion that her game was not victimization at all, except Luiz.
"I know the father of her children and her children lack absolutely nothing, neither the life of luxury, nor the house, absolutely nothing. Arjola has been the most fake player, from start to finish. As for the tears, it is more normal that the mother will cry for the children. What I didn't like was the fact that every couple of days, he would mention the children. With all due respect, others also had children there, had mothers, sisters, etc. Her only weapon was 'mention the children, cry, mention the children, cry'. [For me it was] victimization." he said.
In the last edition, Arjola Demiri discussed , among other things, the family problems she and her 3 children had to face. Top Channel was given a house.
Following Luiz's opinion, Olta Gixhari added that "everything that exceeds the measure is harmful. If you do something and are really always honest, but if you don't have the right sense and sense of smell and go overboard, then it's a problem. A bit over the top in my opinion, although a mother to children...I'm in that position myself."
"That fluffy house, but it's not like she had her children on the street, on the contrary," Luizi concluded.
Arjola, on the other hand, did not react.