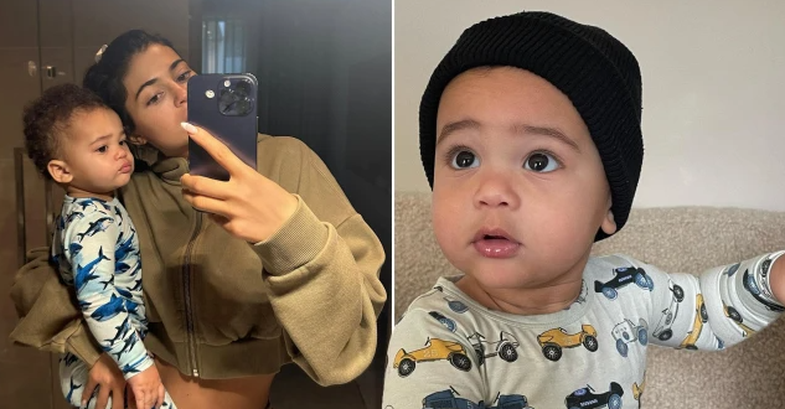 On Saturday, January 22, Kylie finally revealed the name of her son, who was born last February.
The little boy's name is Aire and along with the revelation of the name, his portrait was also revealed for the first time.
Initially, the baby was going to be called "Wolf Webster", but the couple, Kylie and Travis, seems to have changed their minds.
Now that the internet has discovered what it means in Arabic, we hope the baby won't be renamed again.
Aire – apparently translates to "my penis" in Arabic slang.
Journalist Antoinette Lattouf tweeted:
"Someone is going to tell Kylie that her son's name is a common Arabic expression for 'my penis,' right?"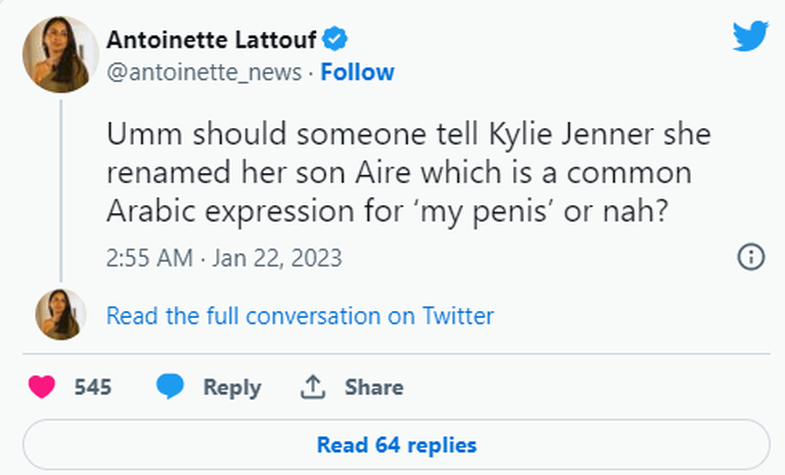 Similarly, other people have commented about the name and its meaning in Arabic.
However, "Ayre" - depending on the context, is also used in Arabic as "best friend".
In Hebrew, according to nameberry.com, "Aire" means lion of God.