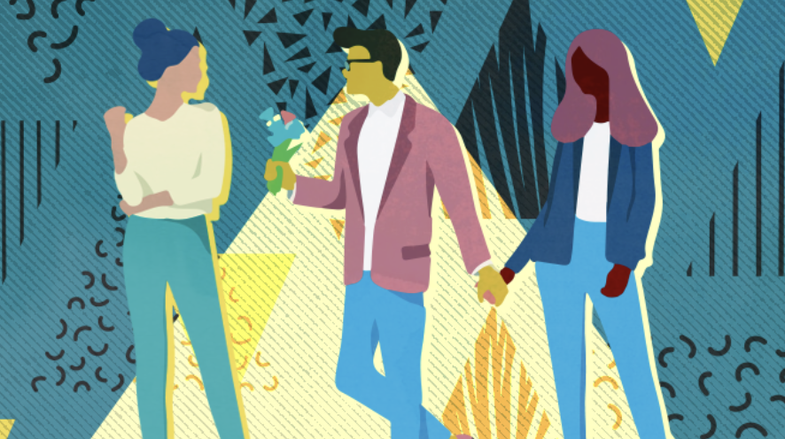 In astrology, each zodiac sign has unique and original characteristics. If you're wondering what those signs are that could be involved in a love triangle, let us tell you. Spoiler: Air signs!
Gemini
It's no secret that Geminis love to flirt! They are free spirits, charming and in search of things and people that make their hearts beat fast. So, don't be surprised if you see a Gemini looking to find love in different partners.
Binjakët ndryshojnë shpesh dhe kanë tendencën që të mërziten në një lidhje, gjithashtu duan ta ruajnë zemrën të paprekur, në mënyrë që të shmangin lëndimin.
Peshorja
Peshorja, në kuptimin e parë të fjalës, e peshon çdo gjë në mendje, ndaj është përherë e pavendosur, veçanërisht kur ka të bëjë me çështje pëlqimi dhe dashurie.
Pse? Sepse udhëhiqet nga Afërdita, planeti i dashurisë.
Që do të thotë? Se Peshorja e adhuron të jetë e dashuruar!

Peshorja ka tendencan të romantizojë gjithçka dhe natyra e tyre e butë dhe e ndjeshme, shpesh i çon në dëshirën për të marrë dashuri nga shumë partnerë, derisa të gjejë të duhurin.

Ujori
Ka shumë arsye pse një Ujor mund ta gjejë veten në një trekëndësh dashurie. E para, sepse do të jetë në anën e personit që nuk përkushtohet në një lidhje.
So, there will be "friends with benefits", without any emotional connection. Of all the signs that want to get to know many people at once, Aquarius tops the list.
PS: If you know a polygamous person in your life, most likely, it's an Aquarian.
Suggested articles: