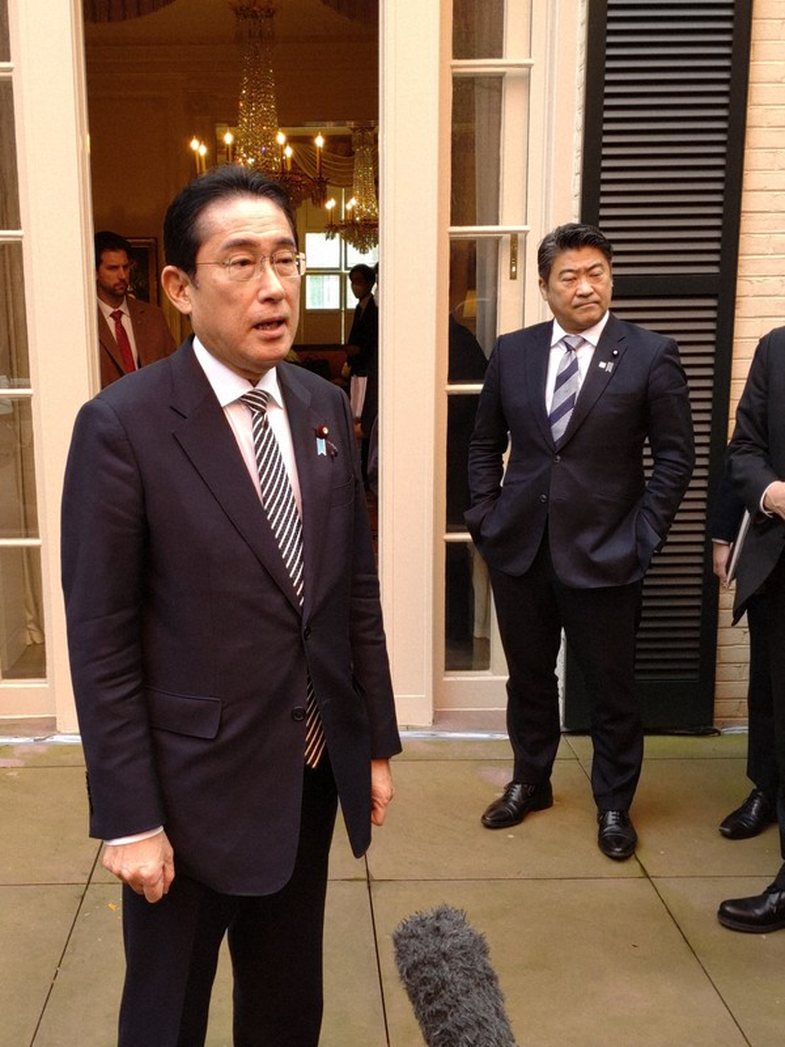 An aide to Japan's Prime Minister Fumio Kishida has apologized for putting his hands in his pockets during an official trip to the US, admitting his mother reprimanded him and told him she was ashamed of his action.
Seiji Kihara, the deputy chief cabinet secretary, revealed on YouTube that his mother had read comments that he was "shaming his parents" after he was caught with his hands in his pants pockets as the prime minister spoke to reporters outside Blair House in Washington.
His mother called him immediately and told him that she felt "ashamed" of his action and asked him to "stitch his pockets". In the video, he is shown keeping his hands in his pockets as the prime minister. After he realizes that the camera is filming him, he adjusts his pants and folds his hands in front of him.
Keeping your hands in your pockets is considered rude in Japan, especially in certain social and professional situations.
So in Japan, if your hands are cold, wear gloves.