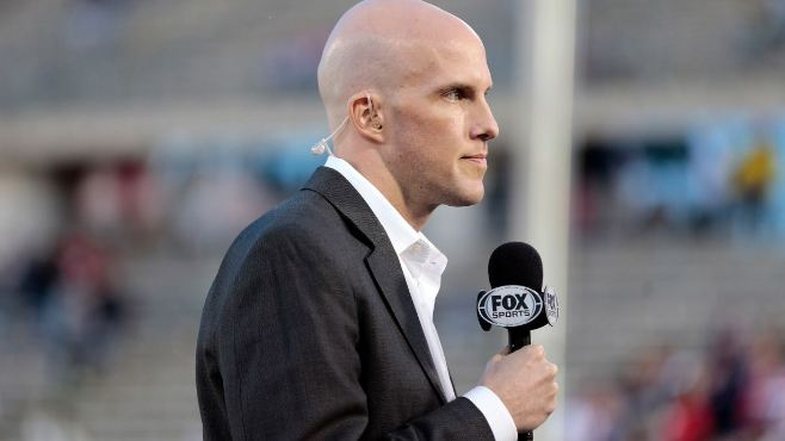 The world of sports and not only has been shocked by the death of the American football journalist, Grant Wahl, who died while covering the match between Argentina and the Netherlands on Friday evening.
Wahl, who was a correspondent for CBS Sports, was 49 years old. The deceased was sitting in the stadium when he collapsed during the extra minutes of the match. The other journalists around him did everything they could and immediately called for medical help, but unfortunately they did not manage to keep him alive.
Wahl's wife, Dr Celine Gounder, an infectious disease epidemiologist who served on the task force that dealt with Joe Biden's treatment when he contracted Covid-19, confirmed her husband's death as she wrote.
"I am so grateful for the support of my husband GrantWahl and the many friends who reached out tonight. I'm totally in shock."
US State Department spokesman Ned Price said in a tweet that the United States is "engaged with senior Qatari officials to ensure that his family's wishes are met as soon as possible." .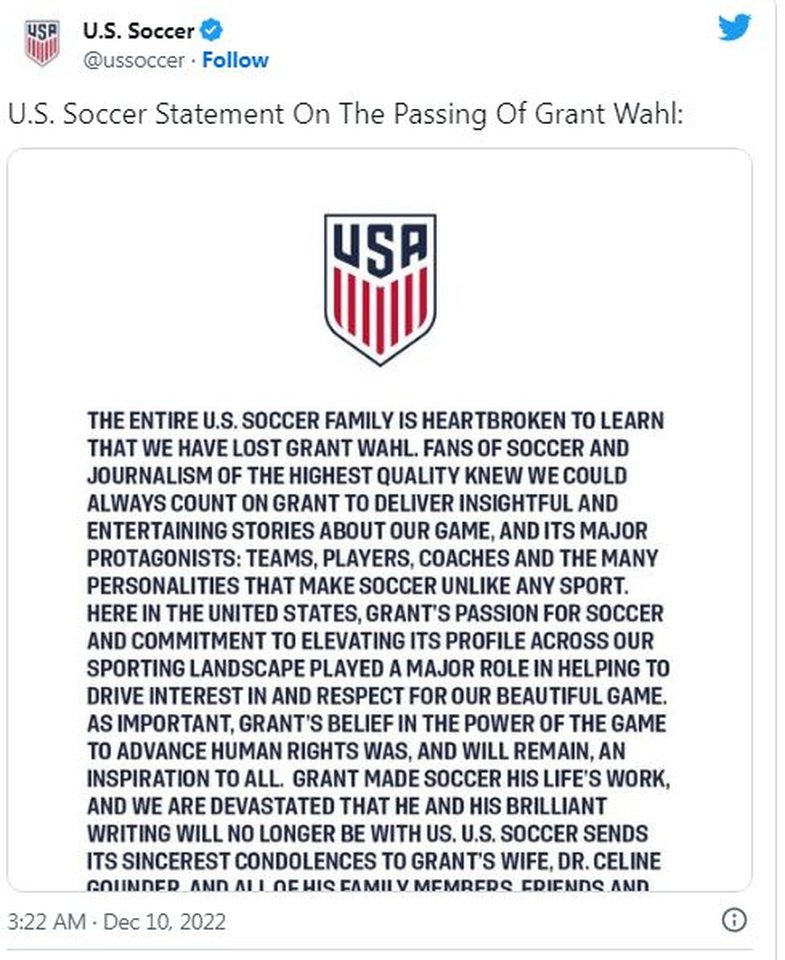 Ndonëse ende shkaku i vdekjes ende nuk është konfirmuar, bëhet me dije se gazetari i njohur nuk ishte ndjerë mirë fizikisht që prej pak ditësh. Madje, në fillim të javës ishte vetë ai që raportoi se ishte vizituar në një klinikë mjekësore sepse nuk ndihej mirë.
"I feel like my whole body gave out. Three weeks of almost no sleep, a lot of stress and a lot of work. What had been a cold for the last 10 days turned into something more serious on the night of the USA-Holland game and I could felt a discomfort in my upper chest. I didn't have covid (I get tested regularly) but I went to the medical clinic in the main center today and was told I probably have bronchitis. They gave me a course of antibiotics and a heavy syrup for the cough and now I feel better, but still not that well." - Wahl himself would write a few days before he tragically passed away in the stadium.
Source: The Guardian