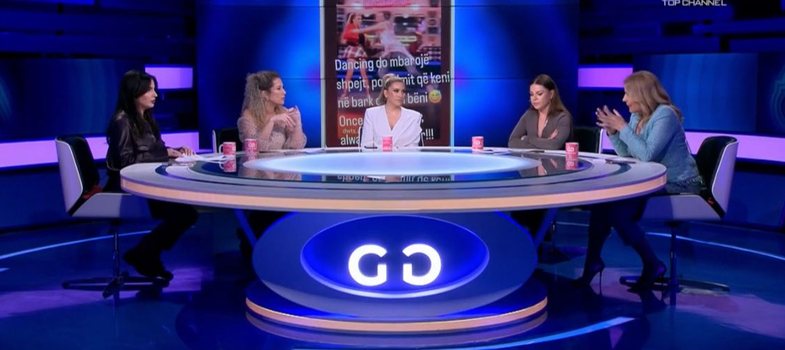 The statuses of the co-moderator Jerina Lalaj for the jury of "Dancing with the stars Albania" ignited the situation in " Goca & Gra ".
As you can see, in a post where the DWTS contestant, Julka Gramo, also a close friend of Lalaj, appears, the latter writes: "Dancing will end soon, but what will you do with the poison in your stomach. Once frustrated, always frustrated!!!"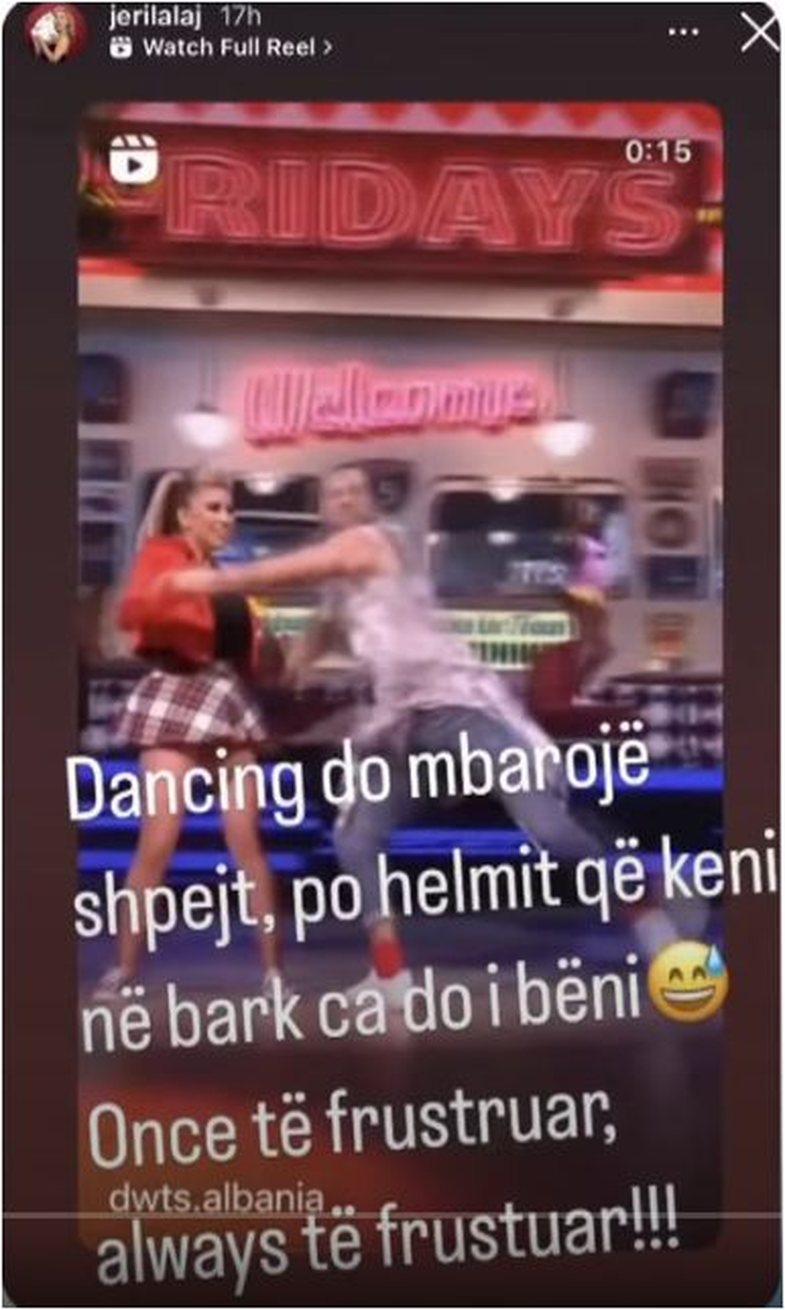 Asked by Armina and Fatma "with whom" she answered: "With the jury, definitely". "What I don't understand about this 'Dancing' is the extreme negativity that has been conveyed, while 'Dancing' has always been a beautiful show and a show for the whole family, [whereas] this has been a bittersweet 'Dancing.' to go out where?".
According to her, "every comment has been negative" from the jury, who, she says, "have used the five minutes of glory" and "grateful that they had the opportunity to crush [the competitors' heads] because this is the moment theirs".
Jerina nuk sqaron më tej se çfarë nënkupton me deklaratën e saj, duke marrë në konsideratë se Kledi Kadiu është një nga balerinët shqiptarë më të mirënjohur dhe të suksesshëm në Itali; Dalina Buzi njihet si themeluese, producente dhe skenariste e dhjetëra prodhimeve të njohura në fusha si fusha si kinematografia, televizioni, media etj; Armand Peza është një personalitet televiziv dhe një sipërmarrës i suksesshëm; Valbona Selimllari ka përvojë në ekran, përfshirë këtu spektakle të ngjashme me "Dancing with the stars".
Në vijim të diskutimit, Dalina Buzi theksoi se "nuk mund të bësh spektakël dhe t'i japësh vetëm kurajë konkurrentëve, sepse është e rëndësishme të jesh i drejtë me të tjerët, përfshirë edhe ata që kërcejnë shumë mirë". Ajo vuri në dukje se komentet janë thjesht ndjesi dhe opinione personale dhe nuk kanë qëllim të denigrojnë asnjë konkurrent.
Në një postim të mëvonshëm në Instagram, Buzi publikoi një përmbledhje të të gjitha komenteve të saj për Julka Gramon, që variojnë nga vërejtjet, këshillat për t'u përmirësuar e deri te komplimentet, ku shkruan:
"Who reads in these comments bluster, bile, venom, frustration, personal attacks, desire to humiliate and lower competitors, need to feel powerful or to fulfill our lacks, who reads insensitivity, lack of culture, who reads insults and hostility, is entirely a problem of their perception of the world and of themselves. Not mine. I'm there to judge. Come on! Let's get back to the show."