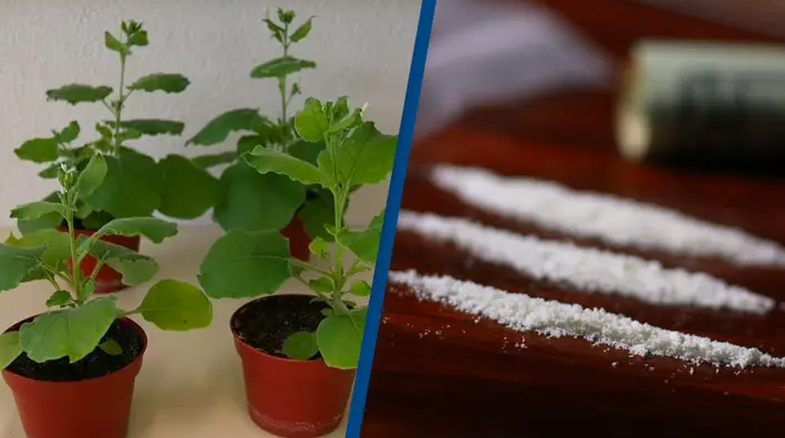 A new genetically modified tobacco plant is able to produce cocaine inside its leaves.
A new study reveals how scientists have managed to recreate the biochemistry of cocaine production inside the leaves of a tobacco plant.
Cocaine is produced naturally in the leaves of the Erythroxylum coca plant, but a team of researchers at the Kunming Institute of Botany in China decided to see if they could recreate the process themselves – with remarkable results.
Sheng-Xiong Huang and his colleagues recreated the unique biochemistry normally found in the coca plant in another plant called Nicotiana benthamiana.
Using genetic modification, they produced two enzymes that generate cocaine when the leaves are dried.
The team said their study offers "important implications" for pharmaceutical manufacturing. New Scientist reported that the finding could help people produce new drugs for scientific study.
Source: LadBible