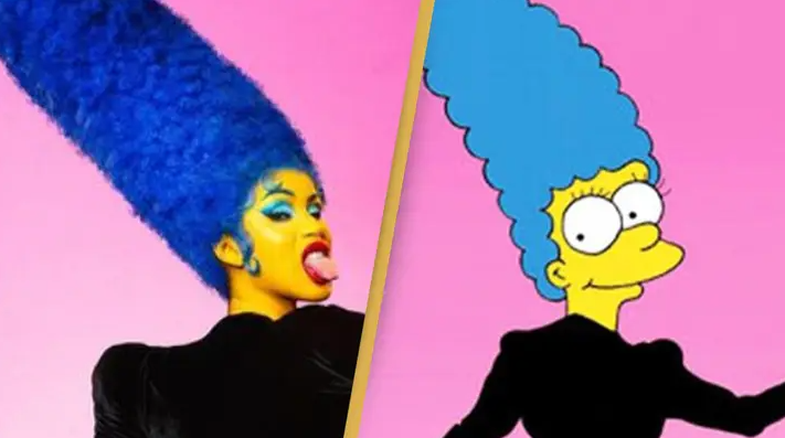 Remember what Cardi B looked like for Halloween? A much sexier version of Marge Simpson.
Vieë this post on Instagram
What we didn't know is that the person who originally created the image that Cardi B was based on was Italian artist Alexsandro Palombo. The work is from 2013 and all copyright belongs to him.
The original artwork was created by Palombo as part of his "Marge Simpson Style Icon" series, which aimed to reflect on women's emancipation and gender equality.
Duke iu përgjigjur postimit origjinal të Cardi B, Palombo tha përmes një postimi në Instagram:
"Ne i shkruam zonjës Cardi B dhe bashkëpunëtorëve të saj, se si ndodhi që ata nuk na kontaktuan kurrë për autorizim për të përdorur veprën tonë të artit dhe nuk përmendën apo kredituan artistin, duke shkelur politikën e Meta për të drejtat e pronësisë intelektuale. Ende pa përgjigje…"
Vieë this post on Instagram
Avokati i tij, Claudio Volpi, tha gjithashtu për Sky News:
"Cardi B ka përvetësuar në mënyrë të paligjshme punën e Alexsandro Palombo thjesht për qëllime biznesi, në kundërshtim me rregullat më elementare për të drejtat e autorit dhe politikat e Instagramit.
Padia nuk është ngritur ende, por nëse artisti s'do të marrë asnjë përgjigje, atëherë do të vijohet me masat ligjore.
This story shows us once again that it is not good to take someone else's work without crediting the original author :)
Burimi: NME